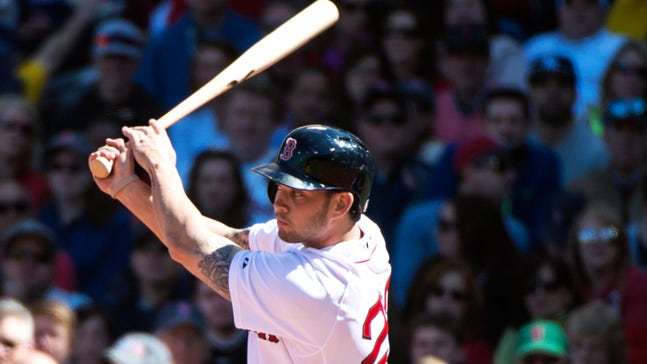 MLB Quick Hits: Red Sox, Padres recall young catchers
Published
May. 4, 2015 6:40 a.m. ET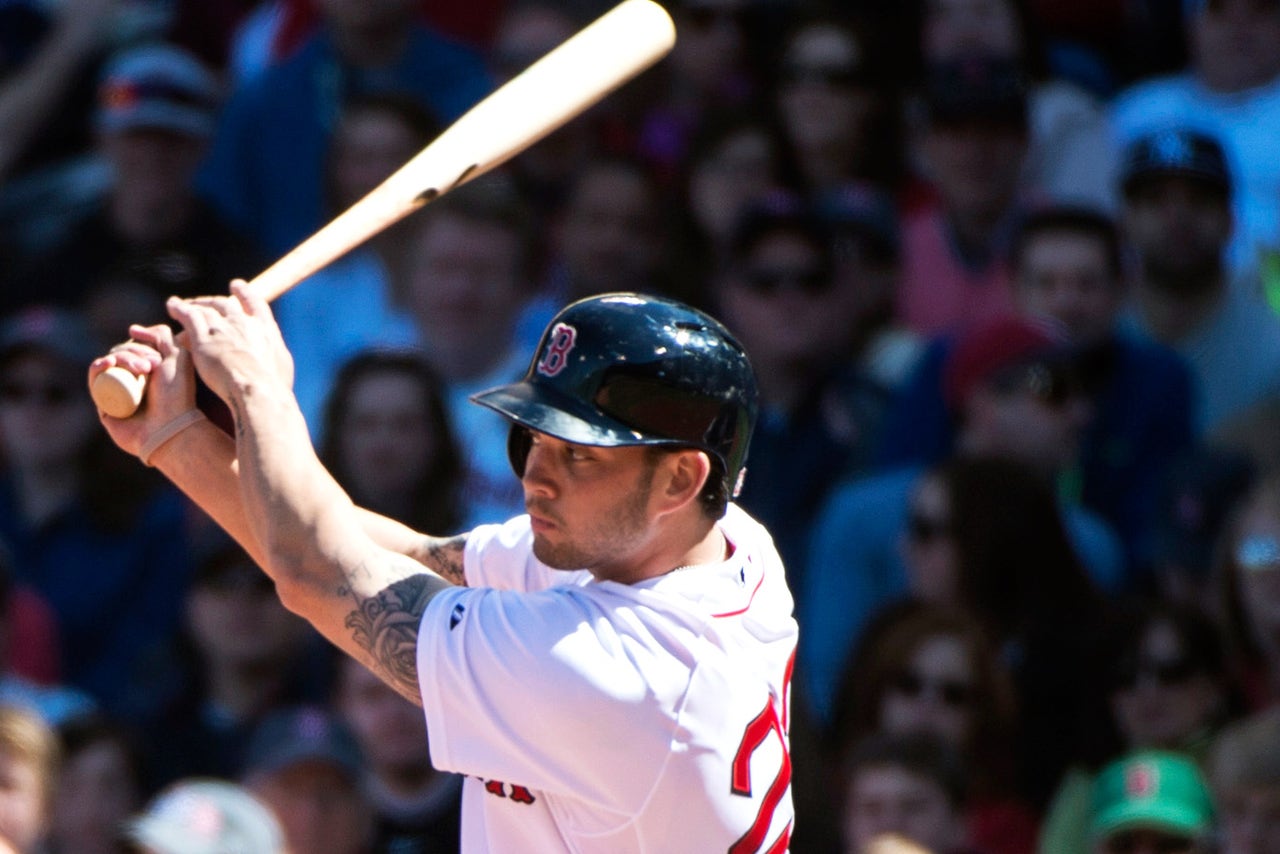 The contending Red Sox and Padres each promoted their prized catching prospects over the weekend. Blake Swihart came up in time for Saturday's game against the Yankees, while Austin Hedges will be ready for Tuesday's game in San Francisco. Should these guys be considered for fantasy purposes? Yes and no.
Swihart's promotion was a reaction to Red Sox catcher Ryan Hanigan fracturing a knuckle on his hand, and he batted ninth both Saturday and Sunday. Manager John Farrell said that Swihart is "going to get a lot of exposure, but we'll ease him in and out and divide the time as we feel appropriate." Swihart has modest power, better speed than most catchers, and projects to have a solid BA at some point -- but it's hard to tell if that point will be now.
Due to the likelihood of regular playing time, Swihart should probably be ranked somewhere around catcher No. 20, not counting the guys currently on the DL (Lucroy, Gomes, d'Arnaud, Wieters). If your 12-team mixed league allows you to carry two catchers, Swihart can be one. If he plays for the rest of the season, figure him for a .250 BA with 8-10 home runs.
Hedges is more of a defense-first backstop who will "spell Derek Norris," according to the San Diego Union-Tribune. He was batting .343 with a couple of homers at Triple A before his promotion, but hit .225 at Double A last season. Add that to his likely backup status, and Hedges should not be considered beyond NL-only leagues.
In other news ...
Lots of news today on the Royals. OF Lorenzo Cain dropped the appeal of his two-game suspension; he didn't play Sunday, and won't play Tuesday. Closer Greg Holland is expected to come off the DL on Tuesday, and SS Alcides Escobar will be on the seven-day concussion DL until this Friday.
Rays OF Desmond Jennings (knee) is on the DL, but shouldn't be gone for longer than the minimum stay, which ends next Monday.
Devin Mesoraco made a pinch-hitting appearance on Sunday. There's no timetable on when he'll catch again, but he should be able to DH when the Reds visit the White Sox this weekend.
Remember a couple of weeks ago, when Miguel Castro was the Blue Jays' closer and Dalton Pompey was their center fielder? They're both in the minors now. Kevin Pillar has been playing center field for the last 10 days or so, but AL-only owners should consider speedy Ezequiel Carrera, who played right field on Saturday and Sunday, and could work his way into a platoon with Pillar. Carrera stole 50 bases between the minors and majors last season.
Speaking of speed, the A's brought Billy Burns back from the minors, but he might not be around for long since Coco Crisp (elbow) might be ready to come off the DL. Burns is so fast that he might steal 100 bases before going back to Sacramento.
Mariners OF Austin Jackson sprained his ankle on Sunday, and hopes to avoid the DL. 
Orioles SS J.J. Hardy (shoulder) heads out today for a rehab assignment, and could be in the lineup by Friday.
Marlins OF Christian Yelich (back) hopes to come off the DL on Thursday.
Weekend streaming starter results: Tom Koehler was adequate on Friday, Brandon Morrow was solid on Saturday, and Jason Hammel was just so-so on Sunday. Tonight's slate isn't good for this exercise, as almost all the decent starters are widely owned. But, if we need to pick someone, it should be Oakland's Jesse Hahn (owned in 12.4 percent of FOXSports.com leagues) at Minnesota. Hahn's 2.86 ERA is probably lower than it should be, but he whiffed six batters in his last start, and Target Field is usually a safe place for righthanded pitchers.
#DFS advice (salaries from DraftKings): Paying up for Clayton Kershaw ($12,000) seems smart, but Alex Wood ($8,400) against the Phillies looks like a solid buy as well ... The Astros hit lefties well, and they draw a bad one tonight in Ross Detwiler. Jose Altuve ($5,400), George Springer ($5,200), Chris Carter ($4,800), Evan Gattis ($4,800) and Jake Marisnick ($4,400) are all solid plays, but they're not cheap, so you'll need to pick and choose. Altuve is a rock in all formats, while the power of Carter and Gattis is always tempting in tournaments ... Matt Holliday ($4,400) hurts southpaws, and destroys Travis Wood (15-for-40, four homers) ... If you're looking for a cheap option, note that the Dodgers batted Alex Guerrero fifth on Sunday. He's an even $3,000 and qualifies at 2B.
See you back here tomorrow morning.
---
---