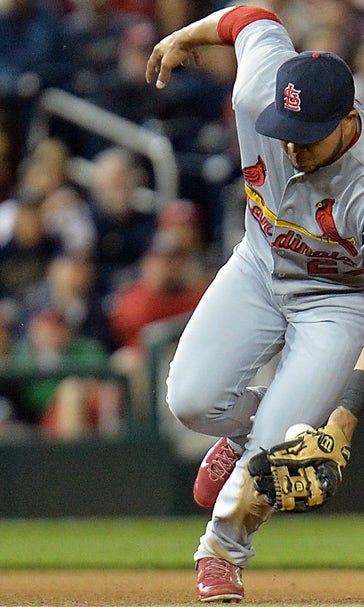 MLB Quick Hits: Nats lose Zimmerman to DL
BY John Halpin • June 12, 2015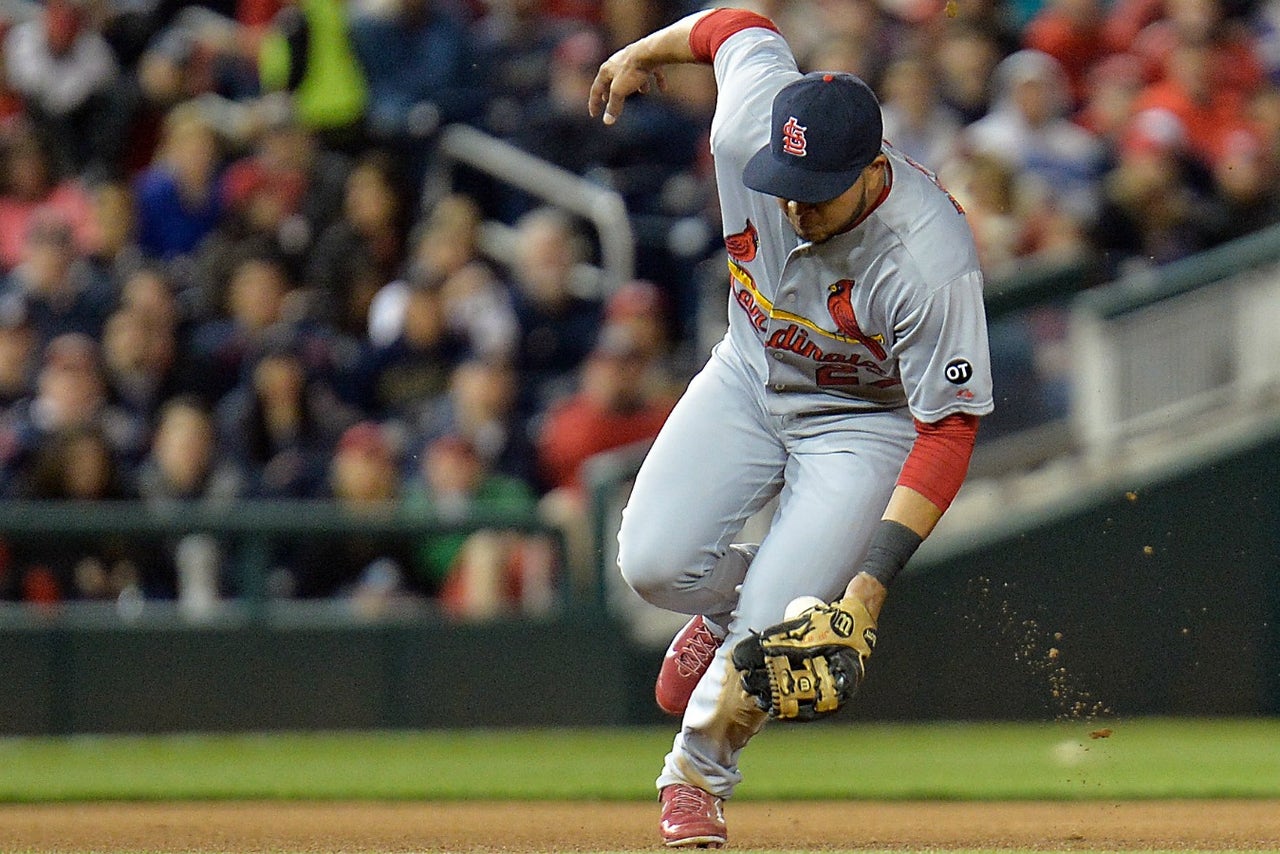 Nationals 1B Ryan Zimmerman hasn't been himself this season, with just five home runs and a .611 OPS in 56 games. Part of the reason for Zimmerman's tough year might be the plantar fasciitis in his left foot that has landed him on the disabled list. The Nats hope that Zimmerman will be ready to go in 15 days, and until then, they'll use a mish-mash of Tyler Moore, Clint Robinson and even Danny Espinosa to take his place. Unfortunately, it's hard to tell if the brief respite will solve Zimmerman's hitting issues. If you want to cut him in shallower formats, go ahead.
In other news ... 
As feared, Reds SS Zack Cozart (knee) is done for the season. You're up, Eugenio Suarez.
More Reds, from this notebook: OF Billy Hamilton (wrist) is expected to return tonight, 2B Brandon Phillips (groin) might need an extra day or two, and Devin Mesoraco's transition to the outfield isn't going all that well. Who would have guessed that an injured catcher might not be completely healthy or effective while trying to learn a new position in less than a week?
Brewers OF Carlos Gomez sat again Thursday due to a sore groin. He'll be back either Friday or Saturday.
Indians 3B Giovanny Urshela hit his first big-league homer on Thursday. He'll platoon at the hot corner, and has some pop in his bat. Take a look, AL-only owners.
Mat Latos is listed as the Marlins' probable starter for Saturday. Latos has been out since May 21 with a knee injury.
With Ruben Tejada on the paternity list, speedy Dilson Herrera played second base for the Mets on Thursday. The Mets aren't sure how they'll handle their 2B/3B crowd when Tejada, Herrera and Daniel Murphy are all available in about a week.
Do you care that the Mets activated Bobby Parnell? Me neither.
Cubs manager Joe Maddon said Thursday that RP Rafael Soriano will probably join the team after the All-Star break.
Orioles SP Miguel Gonzalez is on the DL with a strained groin. Kevin Gausman had an ineffective, but healthy, rehab start on Thursday. Starting next week, maybe everyone in the Gausman-as-breakout-candidate crowd (yours truly included) can start seeing their predictions come true. Or at least see him pitch.
Thursday's lukewarm recommendation of Shaun Marcum as a streaming starter turned out HOT, as Marcum blanked the Mariners on two hits over seven innings while striking out five batters. The weekend selections are: The underrated Jesse Chavez (owned in 41.1 percent of FOXSports.com leagues) at Anaheim on Friday; and Kyle Hendricks (9.6 percent owned) versus the Reds on Saturday. I'm not going to make a Sunday pick, as there are a bunch of TBDs right now, and everyone else is either too highly-owned or no good. Tweet me Sunday morning (@jhalpin37) if you need to stream.
DFS advice (based on 50/50 games, salaries from DraftKings): The premium SP play appears to be Felix Hernandez ($11,300) at Houston ... Hector Santiago ($7,200) looks like a decent pick against the A's, who rank 27th in MLB with a .284 wOBA vs. LHP. Yes, I know I picked his opponent in the streaming section, but options there are more limited ... Why is Yasmani Grandal only $3,100 vs. Despaigne? Probably because A.J. Ellis usually catches Kershaw. If Grandal somehow plays, get him in there. If not, do you have the guts to use Derek Norris at the same price against Kershaw? ... Your punt of the day is Mets OF John Mayberry Jr. ($2,200) vs. Braves LHP Alex Wood ... SS Wilmer Flores ($3,500) looks pretty good vs. Wood, too ... Brian Dozier ($5,300) is a fine play if you want to pay up, but a 2B alternative is Kolten Wong ($3,600) ... Evan Longoria ($3,800) is very reasonable vs. John Danks.
See you back here tomorrow morning.
---
---