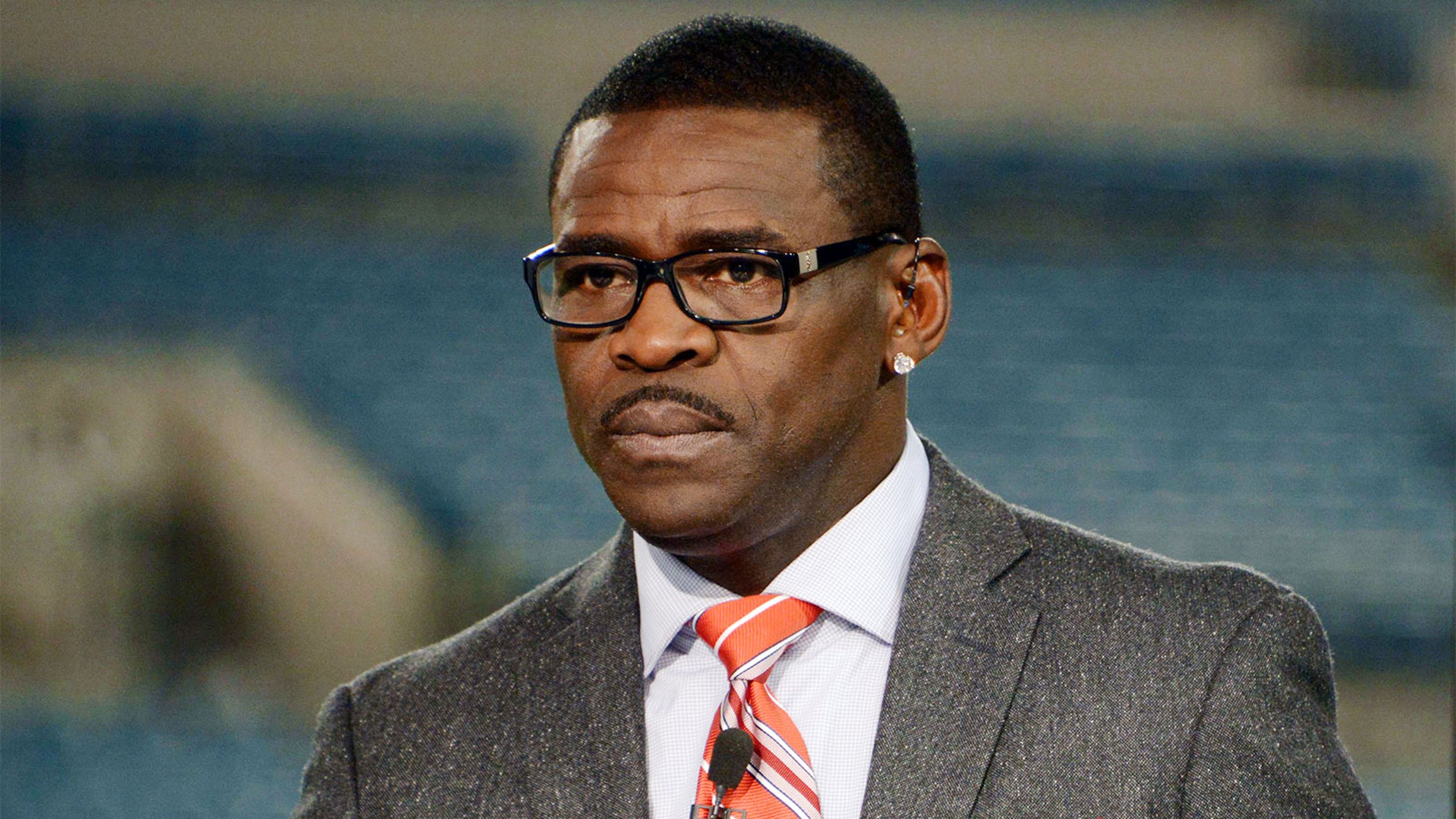 Michael Irvin, other ex-Cowboys 'scared' for sons playing football
BY foxsports • November 15, 2014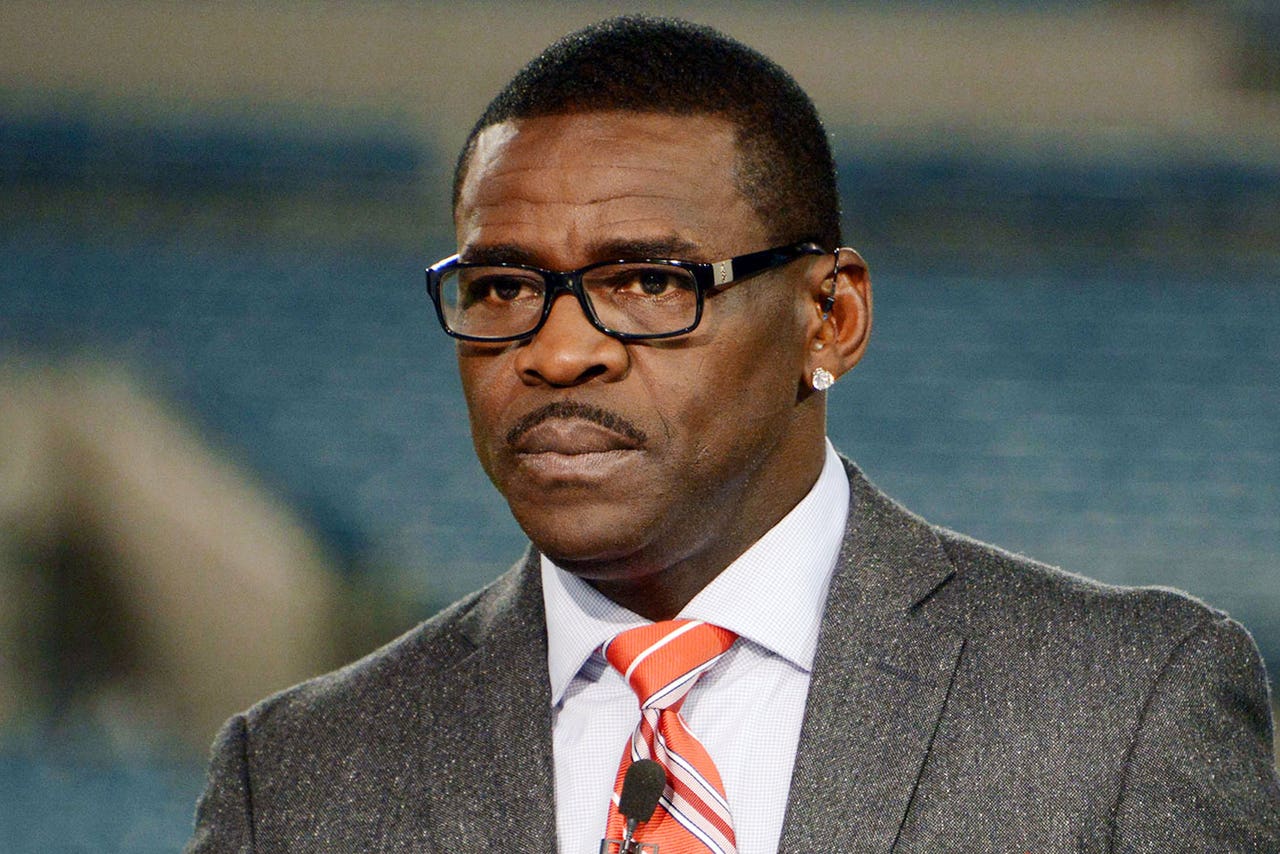 With the rise of concern over safety surrounding football players on the field, many athletes have addressed their hesitation to let their kids play the game.
LeBron James (who played football in high school) recently revealed he won't let his little ones play the sport.
Former professional quarterbacks Kurt Warner and Brett Favre also stated they'd think twice before letting kids take the field.
In a special report by Barry Horn of the Dallas Morning News, five former members of America's Team opened up about the fears facing them as dads watching their sons play the sport they once made a living at.
Perhaps most notably, Hall of Famer Michael Irvin spoke on what it was like to watch his high-school-aged son play wide receiver at Prestonwood Christian Academy in Plano, Texas.
"I'm scared for him," Irvin said while watching his son from the sidelines. "Scared he might get hurt because there are no feelings like the feelings a parent has for a son."
Irvin's career ended after a head-on collision that left damage to his vertebrae.
"I used to put my head down and try to use it as a weapon," he said. "I loved to hit before I was hit. We've learned so much about the danger of doing something like that. The game is changing. The rules are changing. It's a smarter game."
FOX SPORTS DAILY
COWBOYS EDITION
Cowboys News To Your Inbox!
*By clicking "SUBSCRIBE", you have read and agreed to the Fox Sports Privacy Policy and Terms of Use.
And while the fear is real, Irvin continued that more than anything, he just wants to be the supportive dad.
"I've always told my boys that whatever they decided is that important to them we will work toward that. That's what any father would do," he said.
Former safety and the Cowboys' all-time leading tackler Darren Woodson agrees with Irvin.
"I'm totally the same way as Michael [Irvin] when it comes to worrying about my son playing football," he said. "I was never nervous about myself when I played. My job was to inflict pain. That's what I did since I was 7 years old. I had all those surgeries, and I don't wish that on my son. He's my baby. Every time he goes out and plays football, I hold my breath and say a prayer. I don't know how I am going to react when he plays in high school."
Former offensive lineman and six-time Pro Bowler Nate Newton watched as his son's career was cut short after receiving his seventh concussion at the age of 21. "I said, 'That's it. He's finished. It's time.' "
Former Cowboys fullback Daryl Johnston and linebacker Charles Haley were also included in the report and spoke of safety first.
"I had an epiphany," Johnston said. "When I had my second major neck injury and decided to retire, my mom, dad and Diane [his wife] were all relieved. But it wasn't until I started watching my son play that I realized the trepidation they had for me."
And while all these dads insisted they worried about their sons, the underlying theme was they just wanted to be supportive of their sons' decisions, no matter how scary they may or may not be.
MORE FROM FOX SPORTS SOUTHWEST: 
- Ranking NFL quarterback salaries
- Best college football traditions
- Greatest NBA players without a championship ring
---
---