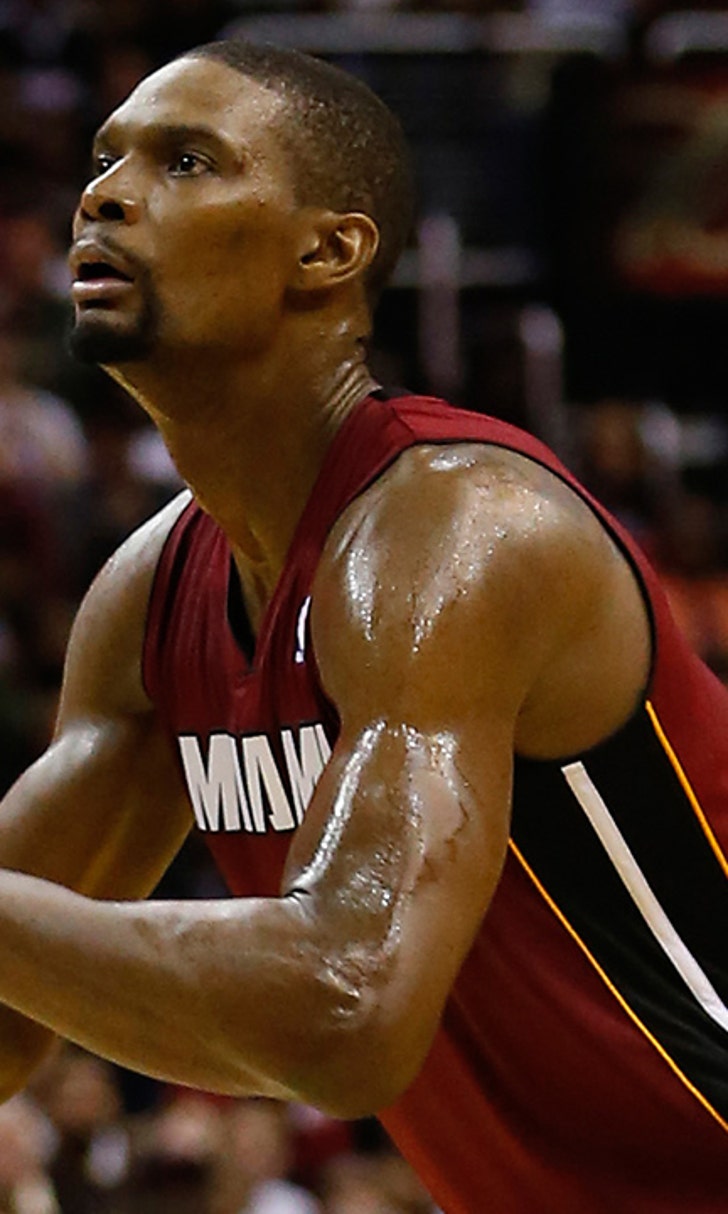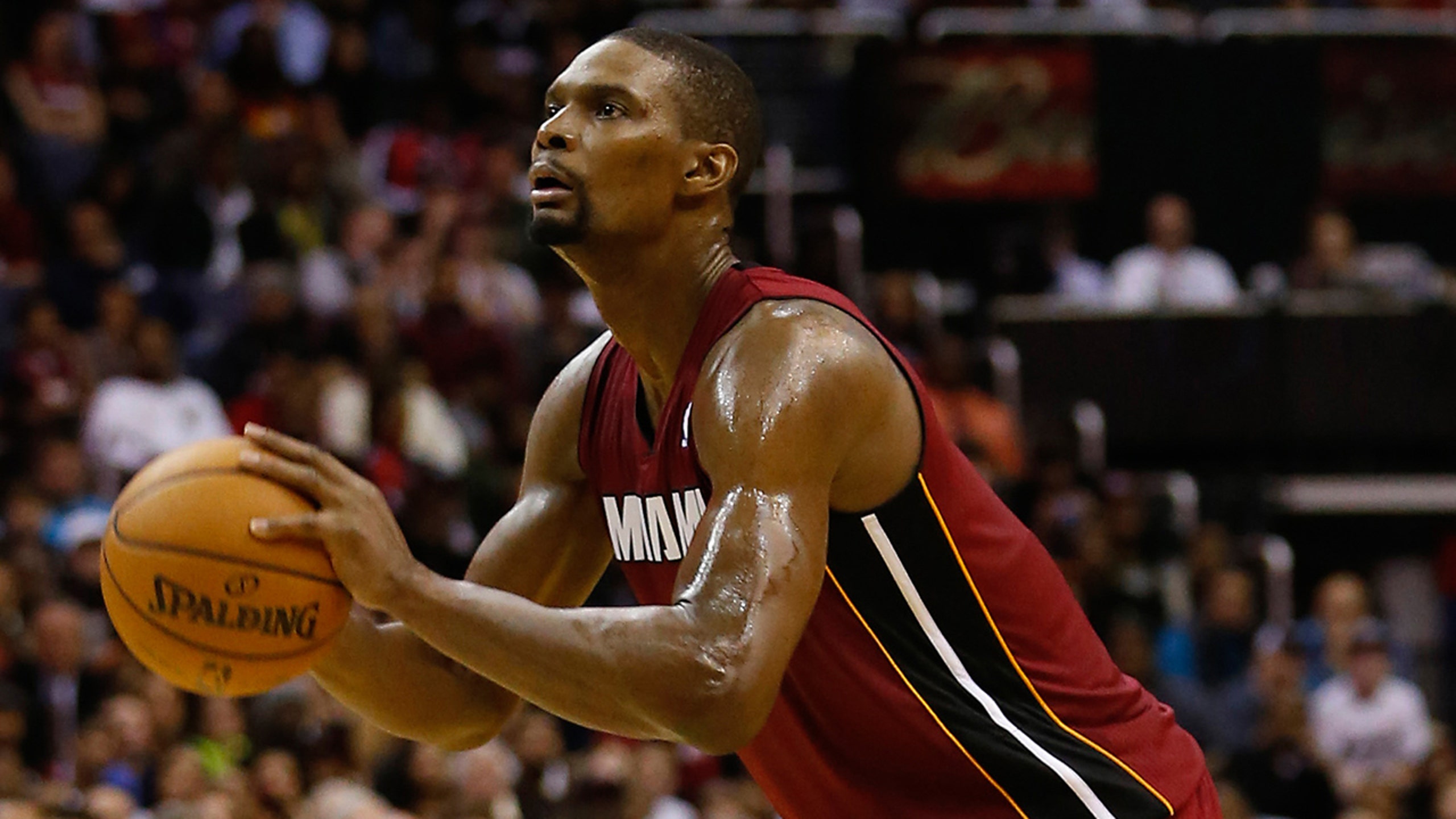 Miami Heat's Chris Bosh to air it out in Three-Point Shootout
BY foxsports • February 4, 2016
MIAMI HEAT PRESS RELEASE


MIAMI, Fla. -- The NBA announced Thursday that HEAT All-Star forward Chris Bosh will participate in the 2016 Foot Locker Three-Point Shootout competition as part of State Farm All-Star Saturday Night on February 13 at the Air Canada Centre in Toronto. Bosh will become the seventh HEAT player to take part in the event and will look to become the fifth Miami player to win it after James Jones (2011), Daequan Cook (2009), Jason Kapono (2007) and Glen Rice (1995) all captured the title.
Bosh, an 11-time NBA All-Star, has appeared in 50 games (all starts) with the HEAT this season averaging a team-leading 19.1 points, 7.5 rebounds, 2.4 assists and 33.5 minutes while shooting 47.1 percent from the field, 36.6 percent from three-point range and 79.8 percent from the foul line. He has connected on a team-high 78 three-point field goals this season, marking the most for a single-season in his career. His 252 made three-point field goals as a member of the HEAT are the most by a player at least 6'11" in team history and the second most by an active player at least that tall with their current team, only Dirk Nowitzki has more with Dallas. He also connected on a career-high nine-straight trey's over a two-game span on December 28 and December 29, shooting a perfect 5-of-5 from downtown vs. Brooklyn on December 28 to become just the 12th player in HEAT franchise history to be perfect from beyond the arc with at least five attempts during a single game. Bosh began the season connecting on at least one three-point field goal in nine-straight games, the longest such streak to start a season in his career, helping Miami to extend their streak of at least one made three-point field goal to a current 323 consecutive games.
The Three-Point Shootout is a two-round, timed competition with five shooting locations positioned around the three-point arc. Four racks will contain four orange balls (each worth one point) and one multi-colored "money" ball (worth two points). The fifth rack is a special "all money ball" rack, which each participant can place at any of the five shooting locations. Every ball on this rack is worth two points. The players will have one minute to shoot as many of the 25 balls as they can. The three competitors with the highest scores in the first round advance to the championship round. Complete rules can be found at mediacentral.nba.com.
Bosh will compete against Devin Booker (Phoenix Suns), Stephen Curry (Golden State Warriors), James Harden (Houston Rockets), Kyle Lowry (Toronto Raptors), Khris Middleton (Milwaukee Bucks), J.J. Redick (Los Angeles Clippers) and Klay Thompson (Golden State Warriors).
---
---