Miami Heat
Miami Heat
Miami Heat podcast: Ira Winderman on the playoff race, Dragic, roster changes
Published
Mar. 5, 2015 12:00 p.m. ET

Sun-Sentinel reporter Ira Winderman joins host Surya Fernandez for the newest edition of the FoxSportsFlorida.com Miami Heat podcast to discuss the latest news and happenings.
Listen in to a lively discussion that touches upon the complicated playoff race out in the East, how the Heat should adapt to newly-acquired point guard Goran Dragic and whether or not the team should continue to tinker with the roster.
All this and much more in Fox Sports Florida's weekly Heat podcast.
:15 -- How dangerous is the current playoff scenario for the Heat?
1:00 -- With the Heat incorporating new players, will that hinder the team's chemistry down the line?
2:00 -- Is this one of the more wild seasons in recent memory for the Heat?
3:20 -- Should the Heat make a run for another big like JaVale McGee?
5:00 -- Can new players Michael Beasley and Henry Walker make consistent contributions for the team?
6:00 -- Do you see progress in Beasley's game?
6:50 -- When will coach Erik Spoelstra settle on a rotation?
7:30 -- Was it a good move for the Heat to sign Beasley?
8:30 -- In your opinion, what should the backcourt rotation be?
9:30 -- What do you think about Hassan Whiteside's outburst during the Suns game?
10:30 -- Is it wise for the Heat to suddenly pick up the pace of their game with Dragic onboard?
11:15 -- Moving ahead, what does the schedule look like for the Heat?
Subscribe to FOX Sports Florida podcasts: RSS feed | iTunes
You can follow Surya Fernandez on Twitter @SuryaHeatNBA or email him at SuryaFoxSports@gmail.com.
---
---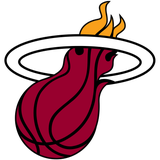 Get more from Miami Heat
Follow your favorites to get information about games, news and more
---