Patrick Mahomes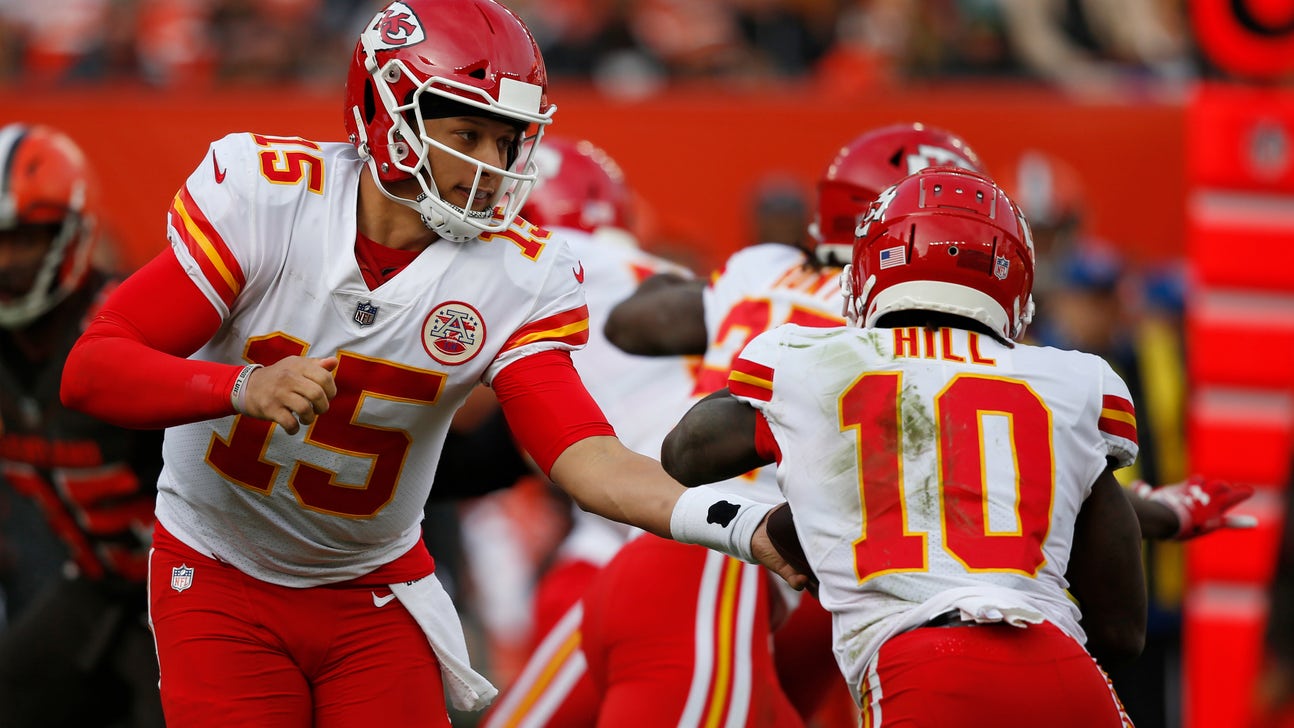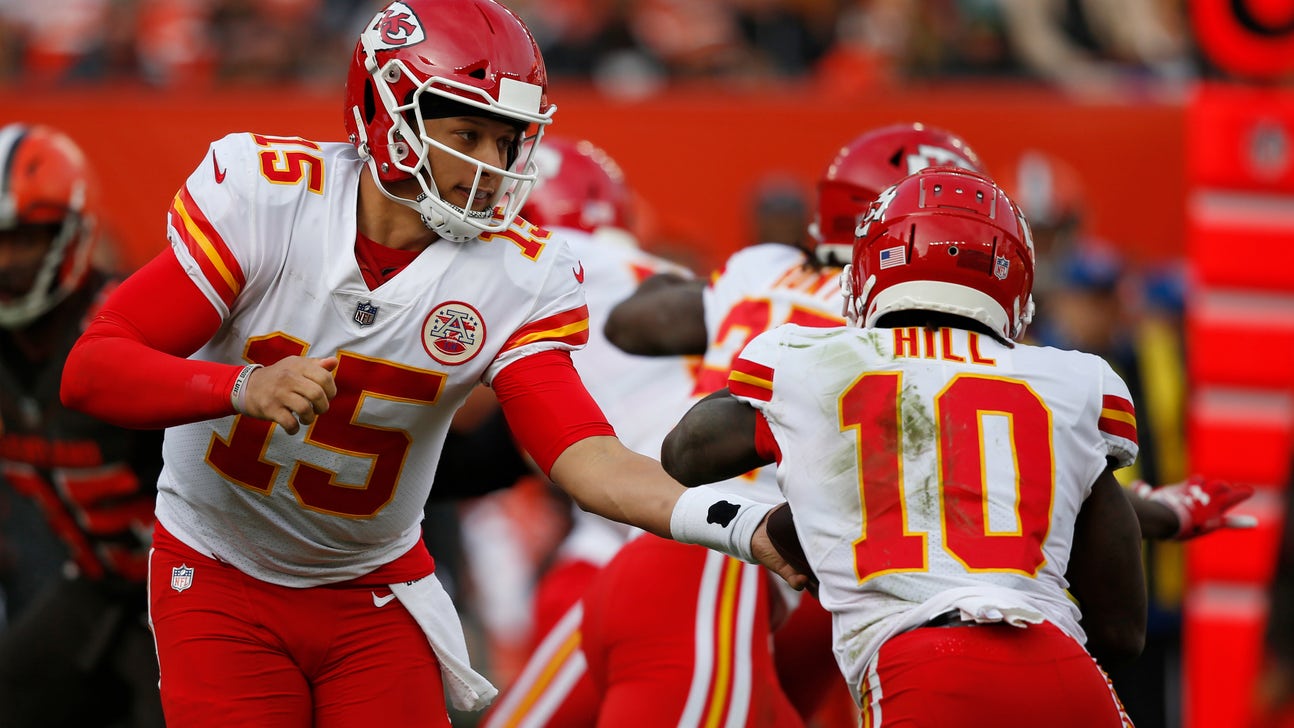 Patrick Mahomes
Mahomes and Co. have made Chiefs a must-watch show
Published
Nov. 7, 2018 4:54 p.m. ET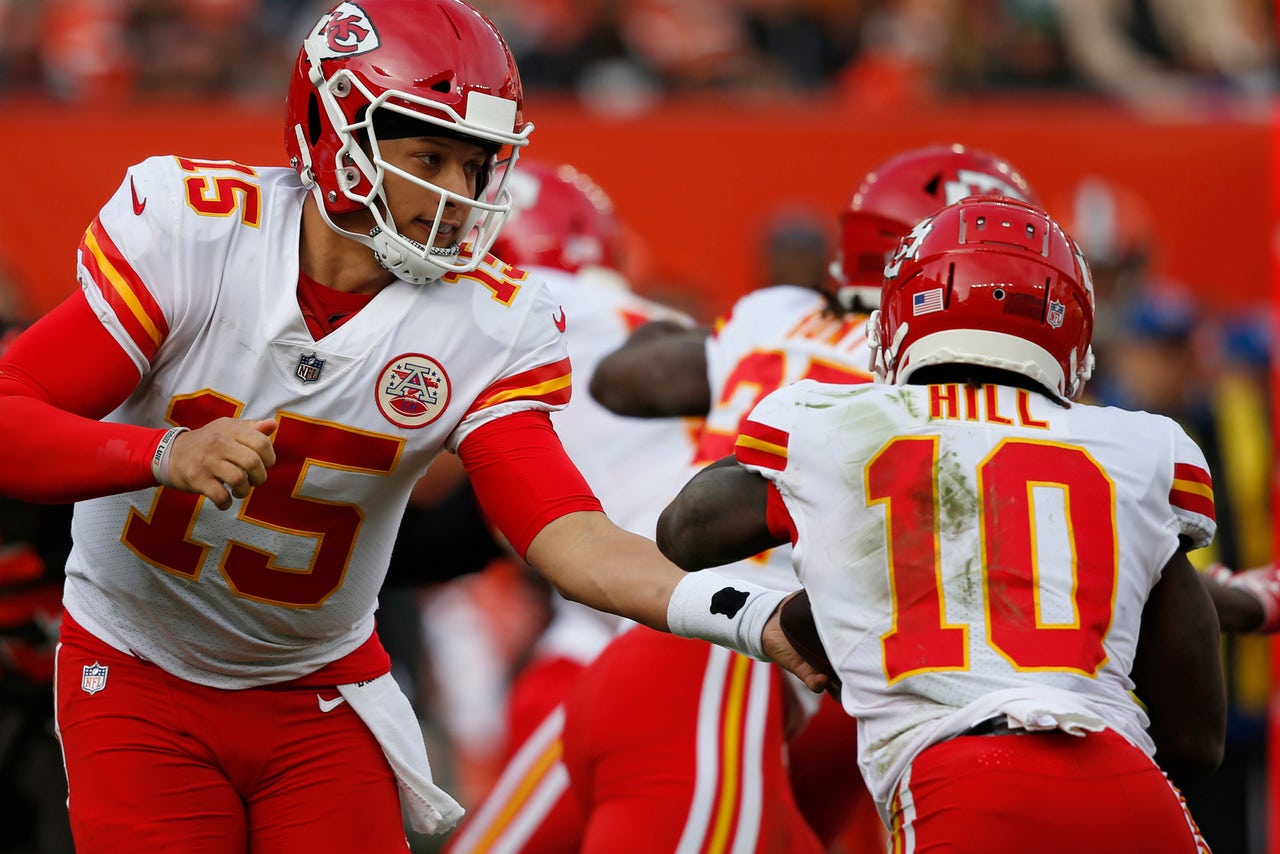 KANSAS CITY, Mo. — There are times when Dolphins coach Adam Gase hears about a cool play that happened somewhere else in the NFL, or something unique that a rival might be doing, and he makes a note to himself to check it out once his day-to-day work is complete.

Then there are times he flips on the TV for pure entertainment.

"Sometimes," Gase said, "when you watch Kansas City, you sit back and watch because it just seems like they're out there playing 7-on-7. It's impressive to watch."

Patrick Mahomes and Co. have certainly captured the attention of the league.

The Chiefs lead the NFL in scoring at more than 36 points per game. They have its reigning rushing champion in Kareem Hunt, the league's fastest wide receiver in Tyreek Hill, the most versatile tight end in Travis Kelce and plenty of depth behind all of them.

Then there's Mahomes, who can break Andrew Luck's single-season NFL record with his ninth straight 300-yard passing game Sunday against Arizona. The first-year starter has thrown 29 touchdown passes, two shy of Len Dawson's 54-year-old franchise record, and he leads the league in most meaningful statistical categories: yards, TD passes, touchdown-to-interception ratio.

"He's a baller, like I've been saying," said Dolphins wide receiver Albert Wilson, who spent last season with the Chiefs. "He thinks he can make every throw. He has a great group of guys around him to do good things with the football. I'm not surprised at all."

Wilson has reason to watch Kansas City, considering he has so many friends still on the roster. But it still speaks volumes that in the midst of his own preparation, he finds time to tune in.

Then again, it's hard for his coach to complain when Gase is doing the same thing.



Alex Smith also has plenty of friends on the Chiefs, including Mahomes, who stepped into his job when Kansas City traded the veteran to the Redskins in the offseason. Smith helped to mentor the Texas Tech standout when he was a wide-eyed rookie, and he takes pride in Mahomes' success.

When the Chiefs rallied in the fourth quarter for a Monday night win at Denver earlier in the season and Mahomes took on a starring role in prime time, Smith was watching from his home near Washington, D.C.

"I mean, record-setting start for them, for him, for the offense — lighting the world on fire right now," Smith said. "Fun to watch, obviously, a ton of friends on that team, including Pat, and to see what they are doing is crazy. They are on fire right now."

That game against Denver was the most-watched Monday night game that didn't involve the Cowboys since Week 16 of the 2016 season. When the Chiefs played the Patriots on Sunday night a few weeks ago, it earned a 12.3 rating and 21.1 million viewers for NBC, an increase of 31 percent from last year.

In the Kansas City market, about half of the TVs are tuned into the Chiefs whenever they're playing.



"It's been a lot of fun, frankly, for me and I think everybody who is a Chiefs fan to see all the interest in the Chiefs," team owner Clark Hunt said. "That's a credit to the success we've had. That interest is not only here locally, but it's really nationally. It seems like everybody who went to Texas Tech is all of a sudden now a Chiefs fan, which is great.

"You mentioned the TV ratings — the ratings were among the highest in a number of years for that Patriots game on Sunday night. Our local ratings are also higher than they've been in many, many years. Our local ratings are always very good, but clearly Andy (Reid), Patrick and the offense and the victories that we're getting has taken that to a higher level."

The Chiefs will get plenty more exposure this season, too.

After facing the lowly Cardinals on Sunday, the Chiefs head to Mexico City to face the high-flying Los Angeles Rams on Monday night. They also have a Thursday night showdown with the surging Los Angeles Chargers and a Sunday night trip to Seattle two days before Christmas.

Regardless of whether anyone tunes in, Mahomes plans to keep the party going.

"Just being able to learn every day from Coach Reid, be able to get out here with all these guys, we literally have fun every single day," he said. "We love coming to work and getting to just play this game that we've loved since we were little kids and winning a lot of games."

NOTES: Safety Eric Berry (heel), LB Anthony Hitchens (ribs), C Mitch Morse (concussion), WR Sammy Watkins (foot) and OL Cam Erving (illness) did not practice Wednesday. ... FS Daniel Sorensen could make his season debut Sunday. He was activated from IR this week after breaking his leg in training camp.
---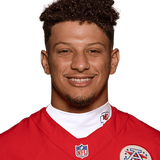 Get more from Patrick Mahomes
Follow your favorites to get information about games, news and more
---