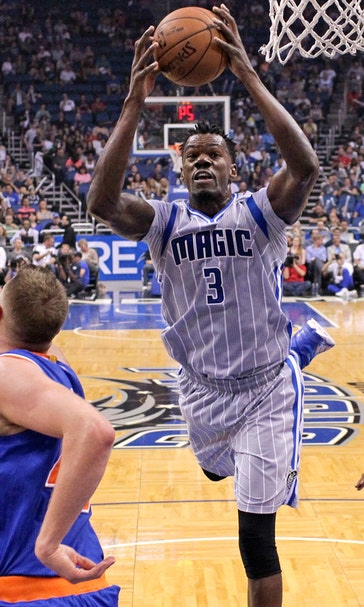 Magic, Knicks set ignominious NBA record with low-scoring second quarter
April 11, 2015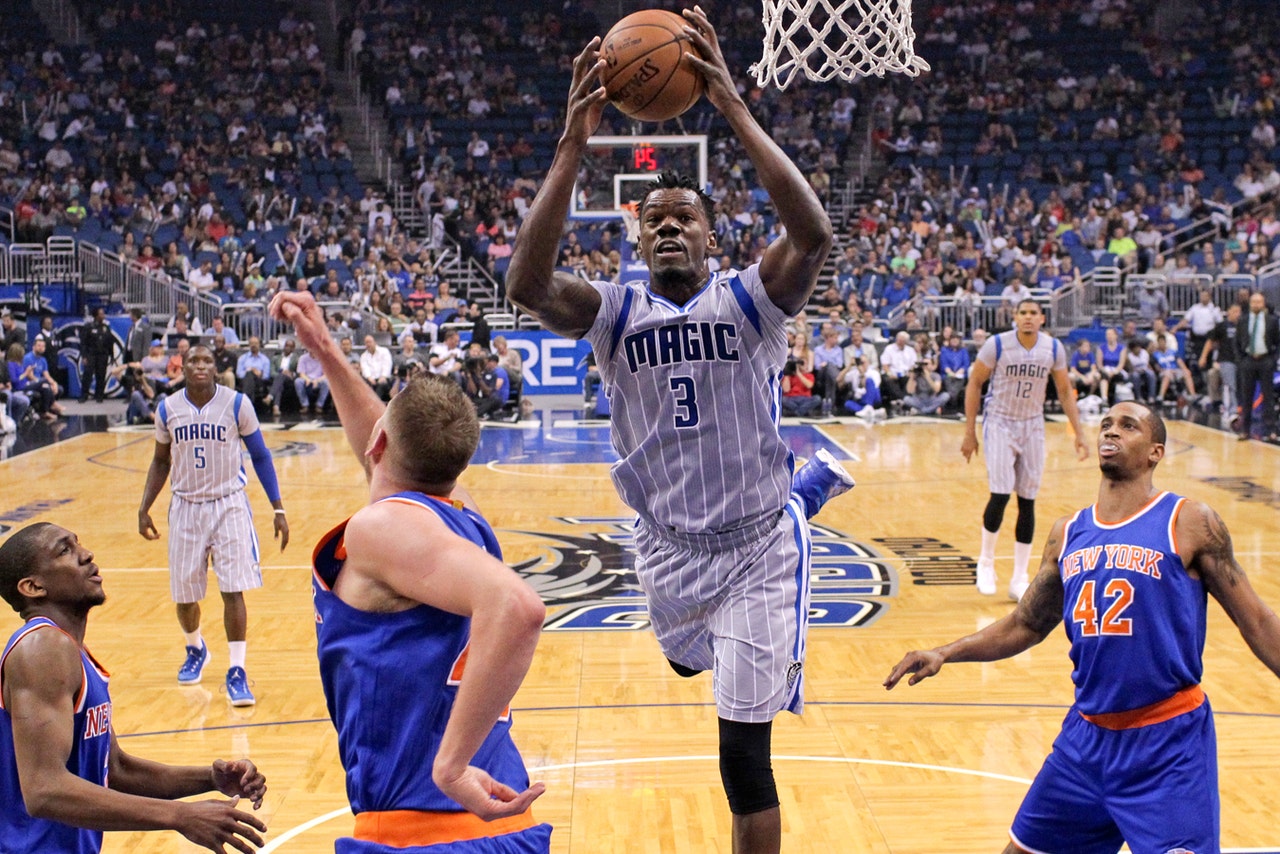 ORLANDO, Fla. -- The Orlando Magic and the New York Knicks set an NBA record Saturday night for the fewest combined points in any quarter in the shot clock era when they scored only 15 points between them.
Until Tobias Harris split two free throws with 1:26 remaining until halftime, the only points by the Magic came on a putback dunk from Dewayne Dedmon. Victor Oladipo made two field goals in the final 1:09, but that couldn't stop the Magic from breaking the franchise record for fewest points in a second quarter. The previous low was 8, set against the Boston Celtics on Christmas 2009.
Two teams had combined for 18 points on three different occasions, most recently the Detroit Pistons and the Utah Jazz on March 13, 2005.
The Magic were 3 of 19 with seven turnovers in the quarter. The Knicks, who entered the night with the league's worst record at 15-64, were 3 of 20 from the floor and got two free throws from Lou Amundson.
You can follow Ken Hornack on Twitter @HornackFSFla or email him at khornack32176@gmail.com.
---
---