National Basketball Association
National Basketball Association
LeBron becomes youngest to reach 20K points
Updated
Nov. 10, 2022 10:10 a.m. ET

So LeBron James has broken Kobe Bryant's record for being the youngest player to score 20,000 points. But who will have more points at the end?
 
The Miami star on Wednesday at Golden State reached the milestone at the age of 28 years, 17 days. That topped Bryant having done it for the Lakers on Dec. 23, 2007 at 29 years, 122 days old.
 
James had 25 points in the Heat's 92-75 win. That gives him 20,007 for his career.
While these guys have put up so many points after starting so young, it remains to be seen whether either could break the NBA record of 38,387 put up by Kareem Abdul-Jabbar from 1969-89.
 
Bryant, who is 34 and has 30,619 career points, obviously could get there well before James. But he won't if he sticks with what he has speculated and retires when his contract expires at the end of next season.
 
"I think Kobe will keep playing until he can't because he's so competitive," said Denver guard Andre Miller, a 14-year veteran who doesn't buy that Bryant will hang it up at age 35.
 
Even if he keeps playing, Miller isn't so sure Bryant will break Abdul-Jabbar's record. But Nuggets coach George Karl believes it will happen.
 
"I would think Kobe could do it," Karl said of Bryant, who will face James on Thursday night at the Staples Center. "He can do that in 3 ½ years."
 
Bryant, in line to become the second-oldest scoring champion behind Michael Jordan doing it at 35 in 1997-98, is averaging an NBA-high 29.9 points. If one projects he will continue long term at his career average of 25.5 and avoids injury, he could break Abdul-Jabbar's record early in the 2016-17 season at age 38.
 
James figures to still be playing well after Bryant is done. Whether he might find himself in the next decade chasing Bryant or Abdul-Jabbar for the scoring record remains to be seen.
 
With James now having scored more than 20,000 career points how long would it take him to pass Abdul-Jabbar?
 
If James maintains his career average of 27.6 and doesn't get hurt, he could top Abdul-Jabbar late in the 2020-21 season when he's 36. However, James, averaging 26.0 this season, has averaged about a point less than his career mark during his three Miami seasons, so it might be hard to get there until 2021-22 at the earliest.
 
Records aside, when both players are retired, who's going to have the most points?
 
"I would think Kobe because when all is said and done, I just don't think LeBron likes to score enough," Karl said.
 
Miller agrees.
 
"I think Kobe will score more because I think that when LeBron gets to be more of a veteran, he'll score less," Miller said. "I think that he'll still be getting like eight or nine rebounds and assists a game but maybe only 20 points instead of what he's scoring now."
 
However, Portland forward LaMarcus Aldridge believes that when both stars have retired, it will be James having outscored Bryant and perhaps breaking Abdul-Jabbar's record.
 
"He's moving at a faster pace," Aldridge said of James having reached 20,000 points more than a year younger than Bryant did. "He's 6-8, 260 pounds, so I don't see his body breaking down too fast… I think LeBron might be able to (break Abdul-Jabbar's) record."
 
If neither does it, there's another candidate out there in Oklahoma City forward Kevin Durant, who entered Wednesday with 11,098 points at age 24. But why don't we let the careers of Bryant and James run their course before we figure out when Durant could pass Abdul-Jabbar.
 

Chris Tomasson can be reached at christomasson@hotmail.com or on Twitter@christomasson

---
---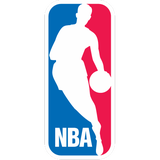 Get more from National Basketball Association
Follow your favorites to get information about games, news and more