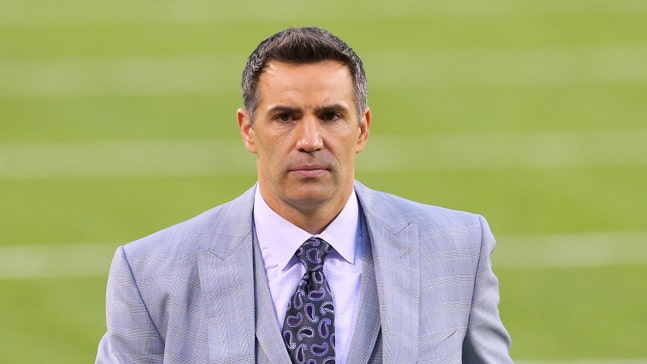 Kurt Warner explains why Cowboys shouldn't draft Manziel
Updated
Mar. 4, 2020 9:43 p.m. ET


Four-time Pro Bowl quarterback and 2000 Super Bowl MVP Kurt Warner calls Johnny Manziel the top quarterback prospect in the 2014 draft class.

With that said, Warner still doesn't believe the Heisman Trophy winner should be the Dallas Cowboys' first-round pick next week.

Warner, an NFL Network analyst since he retired in 2010, recently explained why the Cowboys should go in another direction.

"I look at two different factors. First, is the fact that they have a lot of holes in that team," Warner said Thursday on an NFL Network draft show. "They got to make a lot of moves to make themselves competitive, a playoff contender and a championship contender. When you have a quarterback that you just signed to a $100 million deal, do you go out and make that move for another one when you have those pieces? I say no.

"I think the second thing is the pressure that it puts on Tony Romo. He's always already under a lot of scrutiny with that football team and the fact to win, so I think the key is to put more pieces around him to give him every opportunity to do that, again, because you've said he's the franchise quarterback."

Warner, however, left himself some wiggle room, mentioning Romo's two back surgeries. Romo had a cyst removed in April 2013 and a herniated disk surgically repaired in December.

"Does that front office believe that his career is going to be shorter because of that and the future is going to start much sooner than maybe some of us expect? If that's the case," Warner said, "then maybe you entertain it if you believe Johnny Football is the answer long term."
---
---