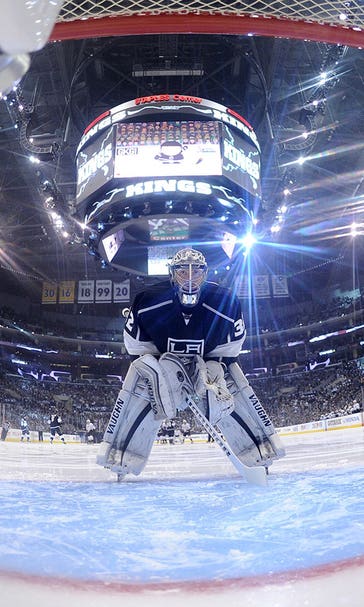 Kings-Ducks, Game 6: Morning skate notebook
May 14, 2014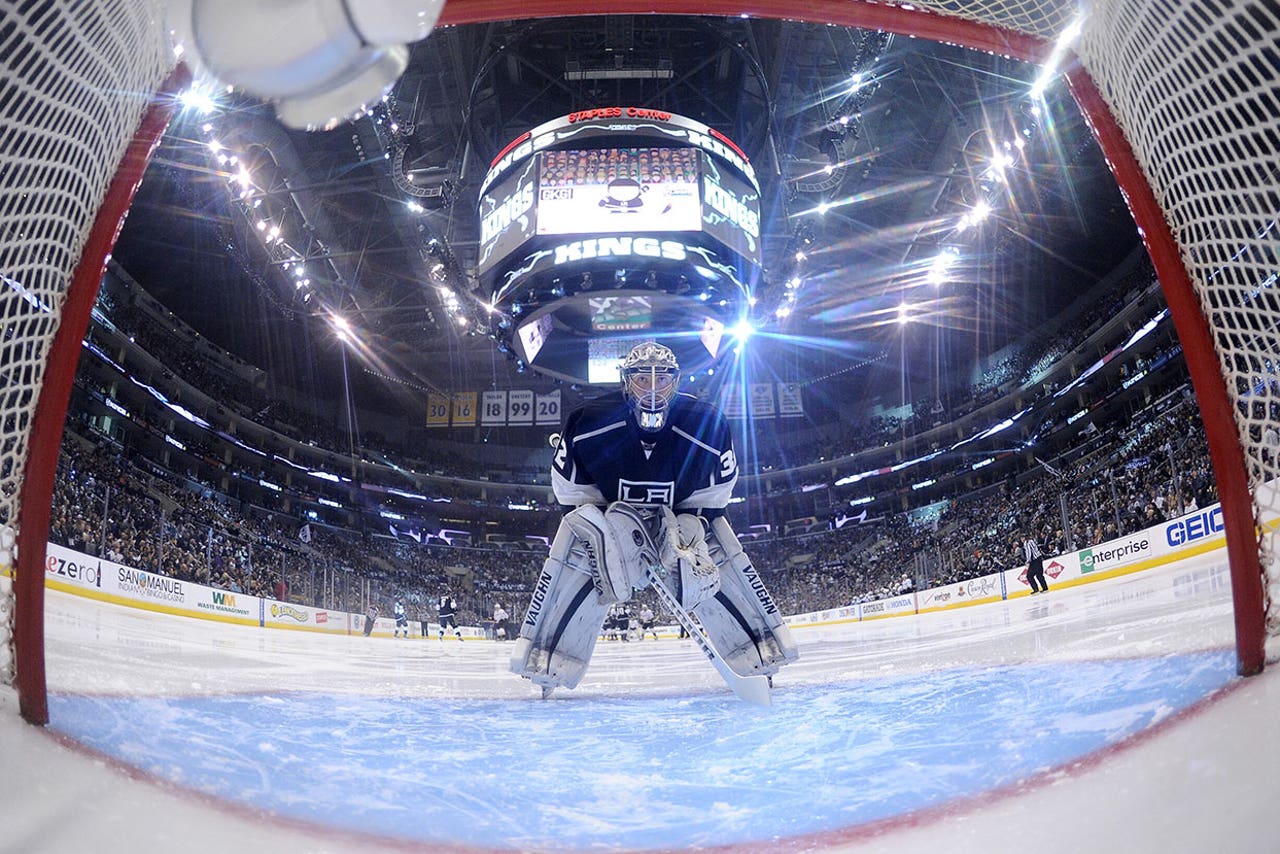 LOS ANGELES -- The Freeway Faceoff series has been marked by the goaltender situation in Anaheim. Much has been made about the trio of goalies and the guessing game of which one would play in any given situation.
The same can't be said for the Kings, who face their fifth elimination game of the postseason. Their goaltender, Jonathan Quick, has been mentioned only few times throughout the series. Quick is 4-0 in elimination games in the playoffs just this year and 6-3 for his career.
While the Ducks continue to question which goalie is best-suited for the emotions of a must-win game, with Quick, there's never a question.
"The proven guys, they aren't asked that question because they're proven," said Kings head coach Darryl Sutter. "You can say he's an experienced guy or a veteran player but you know what? There's a lot of veteran players and experienced players on a playoff team. You can play a lot but until you've played in an elimination game or won in those games or lost in those games you can't say you're proven and experienced."
Quick is now 6-6 in the 2014 postseason with a .911 save percentage and a 2.94 GAA. But as Sutter said, he has two key characteristics that you can't teach. The Ducks' John Gibson and his cool demeanor may be suited for the postseason, but his five NHL games don't convey experience.
For Quick, an elimination game is just another day at the office.
"There's been a lot of talk in this series about Anaheim's goaltenders but at the end of the day, the reason there is, is because they're young guys, they're unproven," Sutter said. "You look at (Frederik) Andersen and Gibson -- Jonathan is proven. He won the Conn Smythe, Jonathan was part of the Jennings (Trophy) this year so that's what he expects of himself, it's not what we expect."
OTHER MORNING SKATE NOTES
Ducks lose Andersen, Beleskey for remainder of Kings series
Ducks head coach Bruce Boudreau confirmed that neither left winger Matt Beleskey and goaltender Frederik Andersen will play again this series. He declined to give any updates on their injuries, as he has done throughout the postseason.
Top-liner Beleskey scored twice and had two assists with eight PIM in just five games in the postseason and said during the Western Conference quarterfinals that he had been fighting a "nagging" injury. He returned for the first three games of the Freeway Faceoff but was injured in Game 3.
Devante Smith-Pelly has filled in nicely on the top line with Ryan Getzlaf and Corey Perry, scoring five goals in the postseason and six since his call-up from the AHL.
"He's played with confidence here like he's been here for five years," Boudreau said. "It's his physical play. There's a reason he's killing penalties now and doing that sort of thing, he's responsible defensively."
Maroon motivated by Doughty's criticism
Kings defenseman Drew Doughty wore a microphone for the Stadium Series game and many remember his trash talk to Ducks' winger Patrick Maroon: "You really suck at hockey."
Maroon now laughs at that.
"He was the one that got mic'd up and he got the serious part," Maroon said. "But they never caught what I said."
It's not something he forgot. Once a career minor-leaguer, Maroon finally had the breakout season in the NHL he's been needing. Doughty's words, as insignificant as they may seem, fueled Maroon throughout the rest of the season.
Since that day at Dodger Stadium, Maroon has 23 points -- 16 in the regular season and seven in the playoffs. Doughty was been quiet ever since.
"You use that as motivation and try and go out there and prove him wrong," Maroon said. "To show someone you're just not out there to play eight minutes, you can do a lot more things than that and help your team win a series."
---
---