Kevin Harvick joins with MLB legend Cal Ripken Jr. for a worthy cause
Published
Mar. 19, 2016 9:51 a.m. ET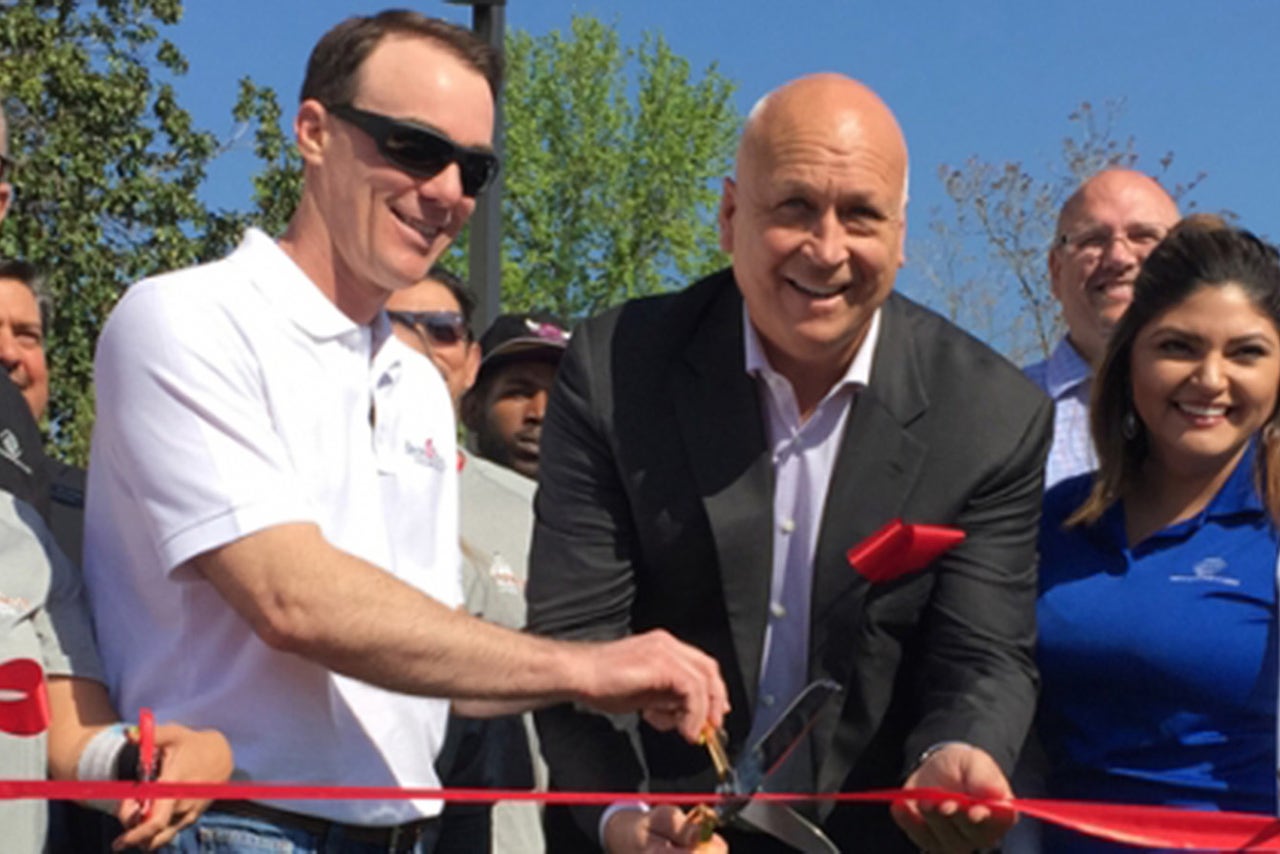 Earlier this week, Bakersfield, California native Kevin Harvick and Major League Baseball Hall of Famer Cal Ripken Jr. opened a new multi-purpose Youth Development Park in Harvick's hometown.
The Kevin Harvick Foundation Park is the second collaboration between the foundations created by the driver and the former baseball star. The first park opened in Greensboro, North Carolina, last November.
Like the Greensboro park, the Bakersfield state-of-the-art facility is designed for multi-sport use, featuring four outdoor fitness stations, a rubber track surface circling the field's perimeter, and a digital scoreboard. 
"The Kevin Harvick Foundation once again is honored to partner with the Cal Ripken Sr. Foundation to provide an amazing facility for so many underserved children to develop physically and mentally," Harvick said. "Sports played a pivotal role in my youth and development later in life, and I am looking forward to seeing these children derive the same benefits from this facility, particularly the ones who wouldn't otherwise have an opportunity to play and let loose in such a clean, safe atmosphere." 
"We are thrilled to have another opportunity to collaborate with the Kevin Harvick Foundation and continue to provide a safe place for our youth to play and learn," Ripken said. "It's very rewarding to unite with such a like-minded organization toward a greater cause. Together, we can continue to expand our reach and make a difference for kids everywhere."
---
---