New England Patriots
New England Patriots
Jeb Bush: No, I did not smoke weed with Bill Belichick
Published
Oct. 9, 2015 1:21 p.m. ET

Republican Presidential candidate Jeb Bush joined FOX Sports and Outkick the Coverage's Clay Travis for an exclusive 1-on-1 interview, revealing -- among many other things -- that he did not smoke weed with New England Patriots head coach Bill Belichick when the two of them were in high school together.
Bush and Belichick were schoolmates at Andover, and Bush says he remembers the coaching guru well.
"I remember him being a football geek even back then," Bush said of Belichick.
Bush has admitted to smoking marijuana in his younger days, so this obviously begged the question, has he ever done so with Belichick?
"No, no," Bush said. "Just for the record. ... Yeah, I don't know why I'm the only guy that has to come clean on this."
That wasn't the only sports topic the interview covered. Bush also thinks Sepp Blatter -- FIFA's embattled president -- should resign in the wake of the mounting pressure:
And Bush answered a strictly political question: Would he vote for Donald Trump for president if it came down to Trump vs. Hillary Clinton?
---
---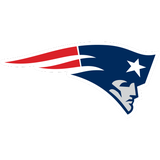 Get more from New England Patriots
Follow your favorites to get information about games, news and more
---