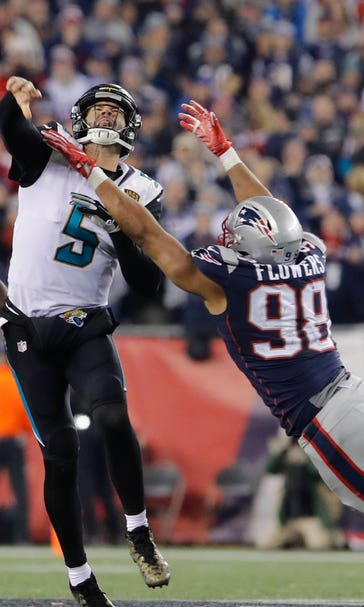 Jaguars begin offseason program with elevated expectations after reaching AFC championship game
April 18, 2018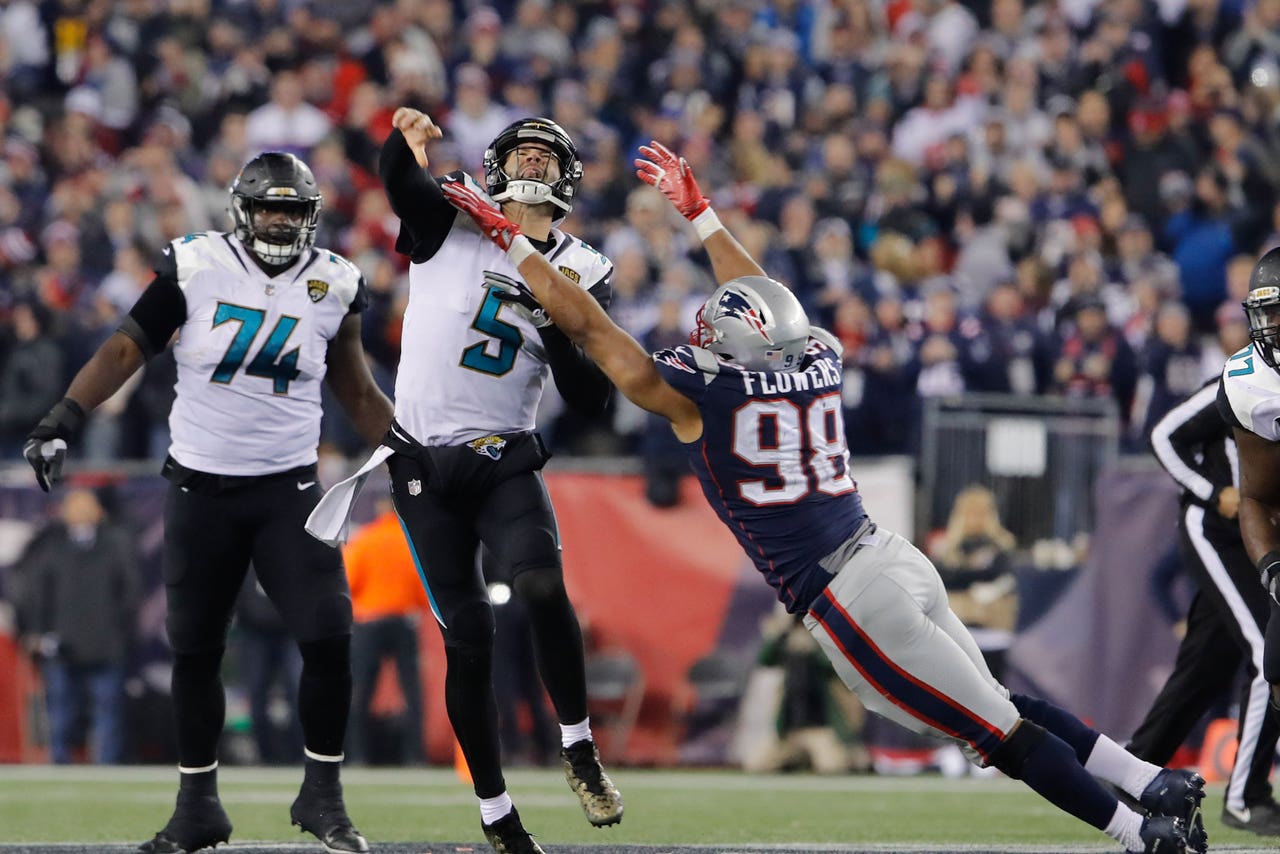 JACKSONVILLE, Fla. (AP) --Blake Bortles got a stark reminder Tuesday of how Jacksonville's season ended three months ago.

Bortles was in the quarterbacks meeting room when offensive coordinator Nathaniel Hackett flashed a picture of the Gillette Stadium scoreboard from Jan. 21, 2018.

Jaguars 20, Patriots 17, with a little more than 5 minutes to play in the AFC championship game.

"It's kind of like, `Man, that sucks. I can't believe we blew that,'" Bortles said. "That will probably always be in the back of our minds as we missed that opportunity to go play for a Super Bowl. But I think it just gives us that much more motivation to get there again and go win it."



The Jaguars began their offseason program this week still thinking about how close they came to upsetting New England and getting to the Super Bowl for the first time in franchise history.

Jacksonville led 20-10 early in the fourth quarter before fading down the stretch.

Coach Doug Marrone cautioned his team about focusing on the past or anything that might happen in the future. But players made it clear the 24-20 loss in New England still stings and will serve as a driving force over the next nine months.

"The bar has been raised; the expectations are different," Bortles said. "To be able to go through the season we went through last year, the camp that we went through and kind of see everything that happened, I think guys are coming back this year with a totally different attitude and kind of a hunger to reach that final game and go win it."

Jacksonville has reason to be optimistic.

The Jaguars return 12 of the top 14 players on a defense that ranked second in the NFL, added one of the league's most coveted free agents in guard Andrew Norwell and kept their entire coaching staff intact.

"You have to start back at ground zero and then build," veteran defensive end Calais Campbell said. "The reset button is something you have to hit regardless if you were terrible or if you were good. It doesn't matter. Just got to start over from the beginning and earn the right to make it to be a successful team."

Even with so much carry-over from 2017, Marrone plans to take a similar approach during the offseason. He wants his players to get in the best shape possible now, which should help them get through a grueling training camp later.

"I'm always one of those guys, `Hey, let's be where our butt is,'" Marrone said. "In other words, let's be in this moment right now. I think that when you're grabbing toward this future and you looking beyond you're going to miss all the small things that you need to build a foundation.

"Last year, we kind of wrapped it in a box and put it there. There are lessons that we've learned from it. We appreciate that. We appreciate the season. We appreciate what's gone on, but now we're sitting here at 0-0."

Jacksonville (10-6) won the AFC South for the first time in franchise history last season, but top executive Tom Coughlin and general manager Dave Caldwell didn't treat the roster like it was even close to being set.

They let receiver Allen Robinson, cornerback Aaron Colvin, guard Patrick Omameh and backup quarterback Chad Henne walk in free agency. They cut tight end Marcedes Lewis, receiver Allen Hurns and running back Chris Ivory. And they brought in five free agents, including new starters Norwell, receiver Donte Moncrief and tight end Austin Seferian-Jenkins.

Now, the Jags are essentially starting over -- even with that loss to the Patriots still lingering.

"There's one team out there that's defending champs. That's the Philadelphia Eagles," Marrone said. "Before we even get to division, playoffs, whatever it may be, first game of the year, whatever it may be, we've got to take all these steps, OK, before we get there. If we put our sights on those right now we're going to miss something here in the beginning building this foundation."


---
---