Dallas Cowboys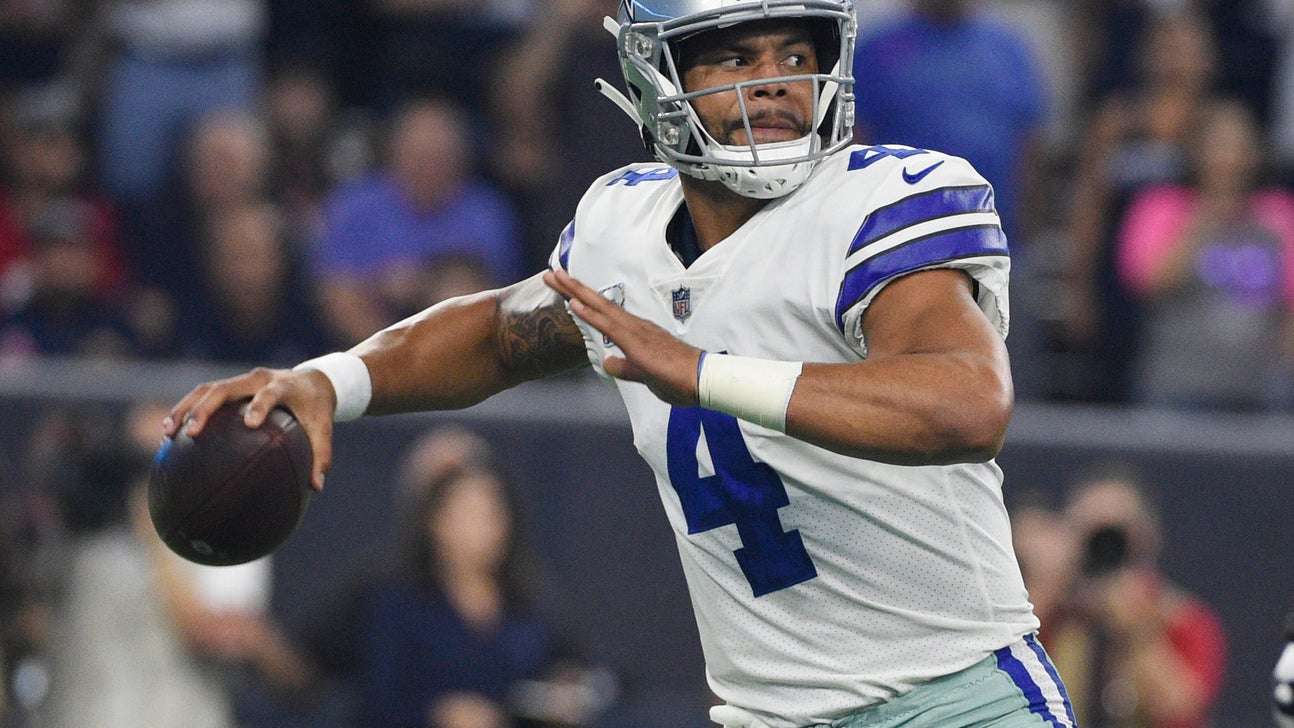 Dallas Cowboys
It's on Prescott, Cooper to make all-in move by Cowboys work
Published
Nov. 1, 2018 12:48 p.m. ET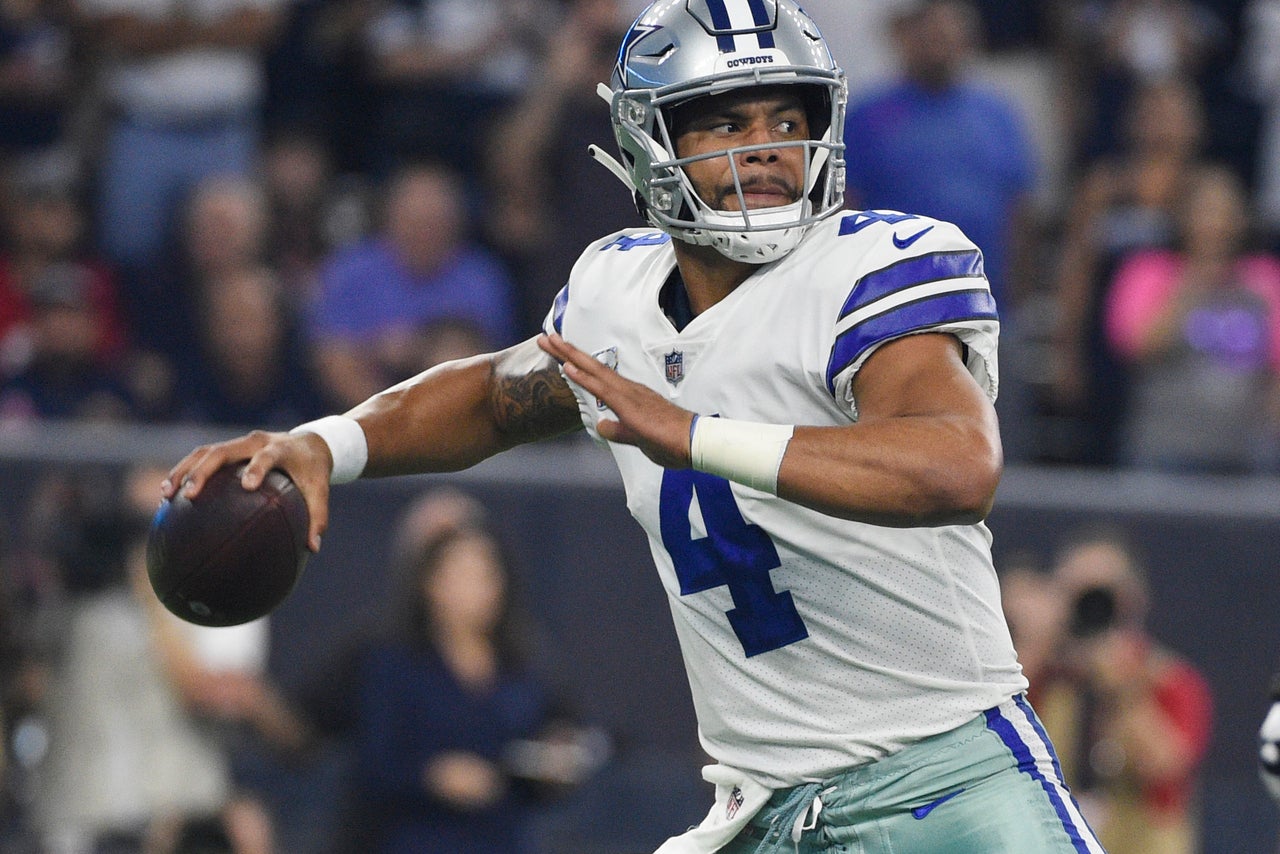 FRISCO, Texas (AP) — Dak Prescott won't know if he has a new No. 1 receiver with the Dallas Cowboys until the quarterback gets a chance to see how quickly Amari Cooper can be assimilated into the offense.

At least one thing is certain. The Cowboys paid the price of a top pass-catcher by giving Oakland their first-round pick in next year's draft in a midseason trade designed to jump-start a passing game that has mostly struggled to replace Dez Bryant, the franchise touchdown catch leader before being dumped in a cost-cutting move in April.

And Prescott didn't need such a bold move to believe there's a win-now mentality with the Cowboys (3-4), who are off this weekend before returning for a Monday night game Nov. 5 at home against Tennessee.

"There's no doubt about it in my mind that they're all in," Prescott told The Associated Press, referring to owner and general manager Jerry Jones and the rest of the front office. "They know the team that we have. They know where we can go and they want to make sure they do everything to put us in that position."

Two years ago, the Cowboys won the NFC East with a conference-leading 13 wins while Prescott won NFL Offensive Rookie of the Year honors.

Dallas never really found a groove during disappointing encores for Prescott and Ezekiel Elliott, in part because of a six-game suspension for the 2016 league rushing leader.

Year 3 with the two offensive stars has been the model of inconsistency — four road losses, with three home wins alternating in between.

And the root cause is a frequently punchless passing game that's been unable to punish defenses for focusing on Elliott. Spotty play from the offensive line hasn't helped, either.

In Cooper, the Cowboys grabbed the fourth overall pick from three years ago, believing he was still young enough at 24 to be a cornerstone alongside Prescott and Elliott, the fourth overall choice a year later.

Although his own Year 3 last season was a big letdown compared to the pair of Pro Bowl seasons that started his career, Cooper brings a solid pedigree to Dallas: 3,183 yards receiving and 19 touchdowns in 52 games. Prescott envisions something more than solid.

"He's an explosive guy that you don't have to draw too many crazy plays to get him the ball," Prescott said. "When you have a player like that, they'll be easy to put into this offense. We showed how good we can be. We've just got to continue to find a way to be consistent."

Offensive coordinator Scott Linehan and Cole Beasley, the top producer among the group of receivers Cooper is joining, both believe the open week will make a difference in getting the former Alabama standout ready for his new offense.

While the Cowboys essentially had just two additional practice days with Cooperbecause of the break, they were important days because Dallas wasn't in game preparation mode.

"It's huge because he can kind of go back to the basics and then learn fundamentals of how we run our routes here and just little things that we do," Beasley said. "That will help him a lot."

The other question is whether the presence of Cooper can help Elliott a lot.

While the focal point of the Dallas offense is still second in the league in rushing with 619 yards, there have been a lot of tough yards for Elliott. Plus, he's coming off the second-worst game of his career: 33 yards on 15 carries in a 20-17 loss to Washington.

While there were some bright spots for the NFL's 29th-ranked passing attack with the Redskins so focused on Elliott, including Prescott's season-high 273 yards, there were still plenty of problems for an offense averaging just 13.5 points on the road.

"I think it's going to help us as an offense," Linehan said. "You add firepower to your offense in proven-type guys like this, gives you some options. And even if it's just the threat of the option, it might help the other part of your offense."

Prescott and Cooper have been on opposing sidelines several times, mostly notably as juniors in college when Cooper and the Crimson Tide handed Mississippi State its first loss in 2014 when the Bulldogs were ranked No. 1 for the first time in school history.

Last year, the Cowboys were hanging on to fading playoff hopes against the also-ran Raiders in a 20-17 Dallas victory in Week 15. Prescott had a mostly forgettable night and Cooper was out with an ankle injury. Now they're hoping to make memories together.

"I really like the way he throws the ball," Cooper said. "It's a good ball."

And Prescott thinks the Cowboys made a good move.

 


---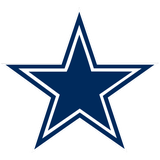 Get more from Dallas Cowboys
Follow your favorites to get information about games, news and more
---