How does Tim Tebow feel about being one of People's 'Sexiest Men Alive'?
BY Jimmy Traina • November 19, 2014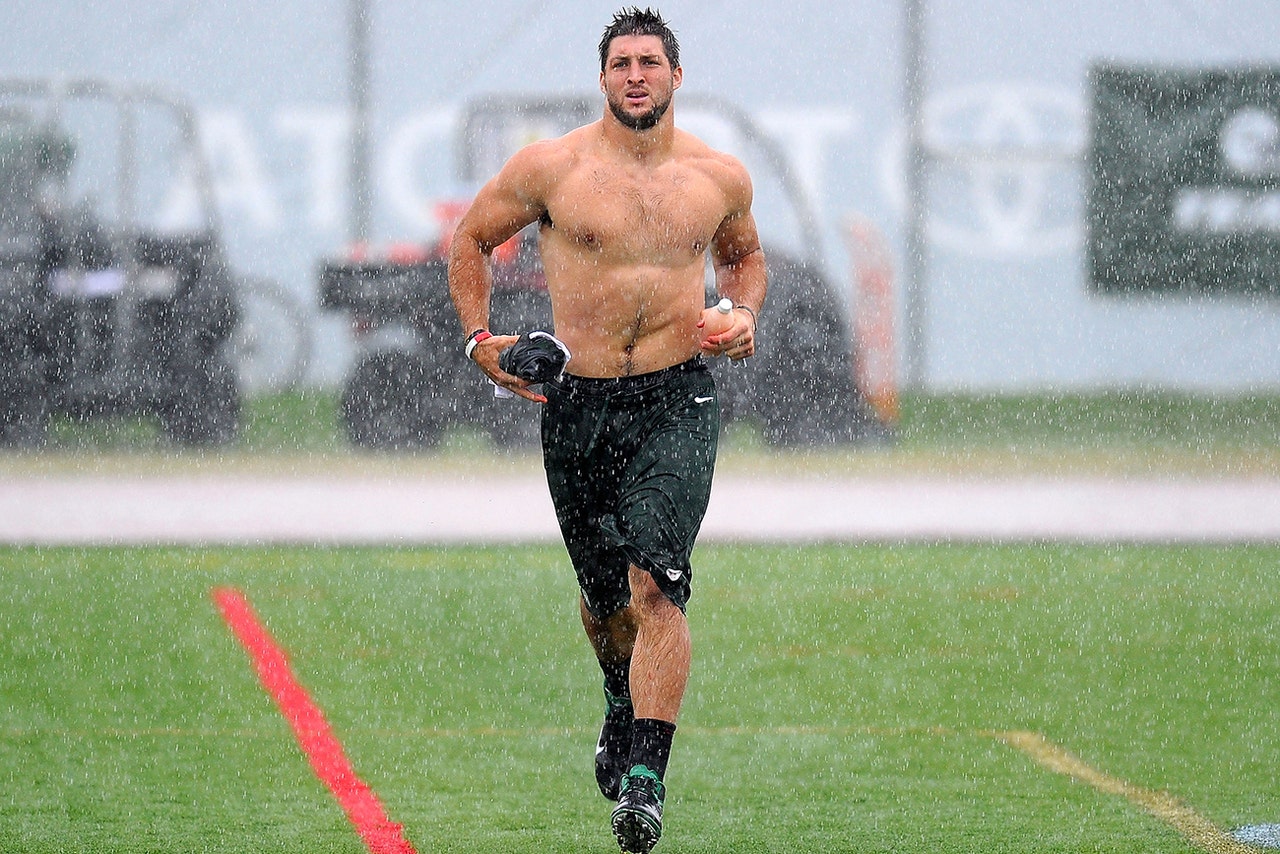 Tim Tebow, who once caused a stir in New York when he jogged shirtless in the rain, was named one of People magazine's Sexiest Men Alive on Wednesday.
The former quarterback, who currently works as a college football analyst, gave a very Tim Tebow-esque quote about the honor.

"I don't go through life trying to be sexy; I go through life trying to help others. It sort of hits me out of the blue when I find out that anyone finds me attractive. I mean, it's a great compliment, but I'm just trying to do the right things and live my life in the right way. I want to be noticed for the right reasons."
FWIW, Tebow has posed shirtless for GQ and Vogue.
---
---