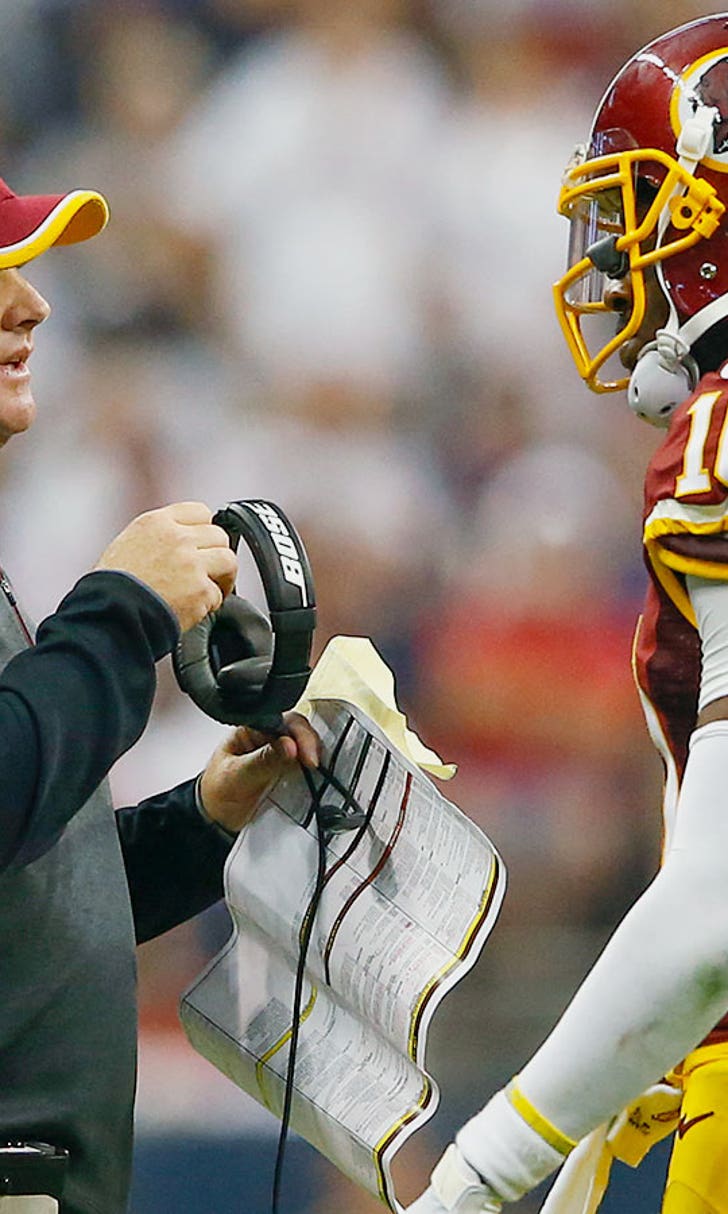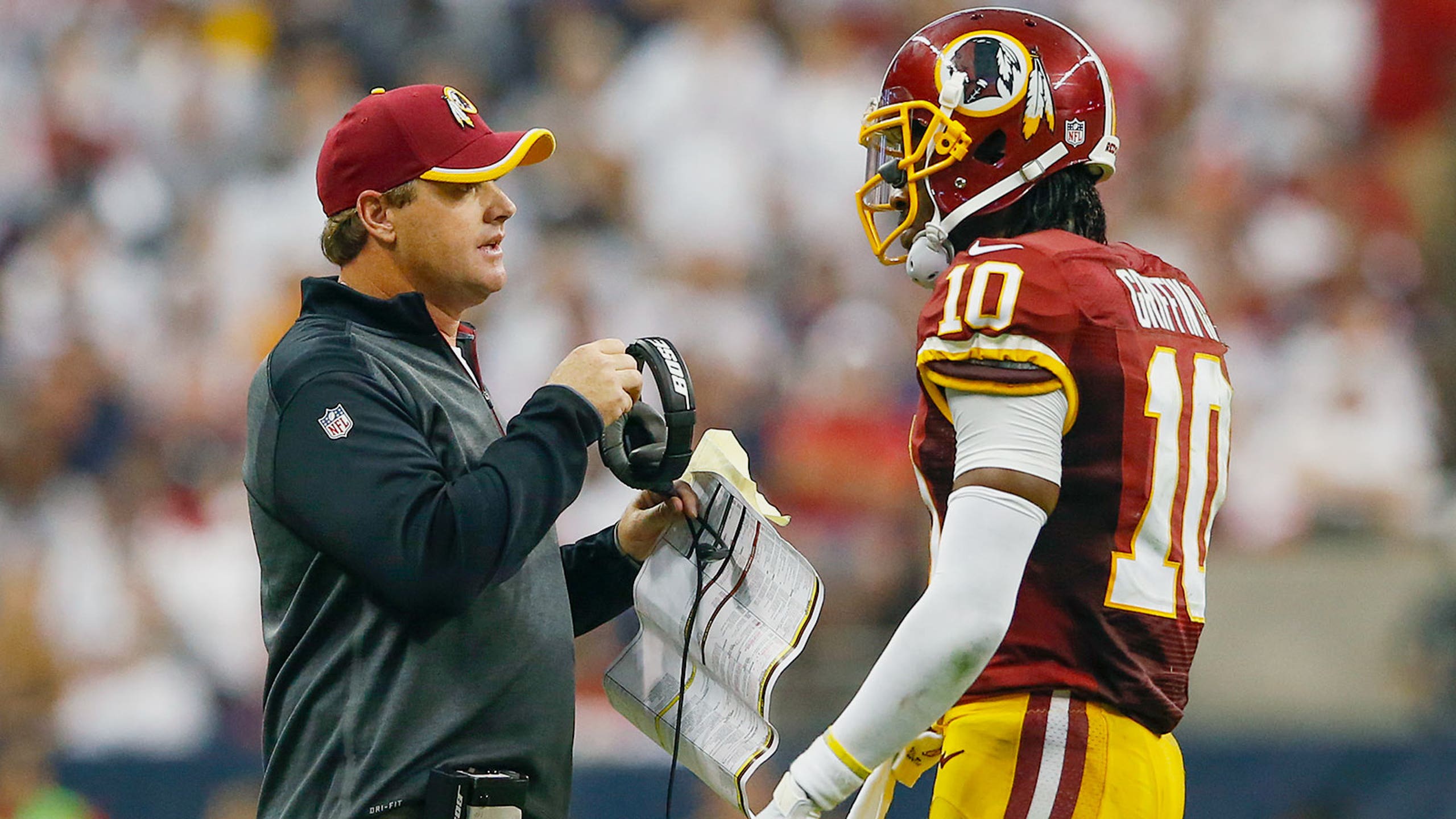 How close is Jay Gruden to benching Robert Griffin III?
BY Sid Saraf • November 25, 2014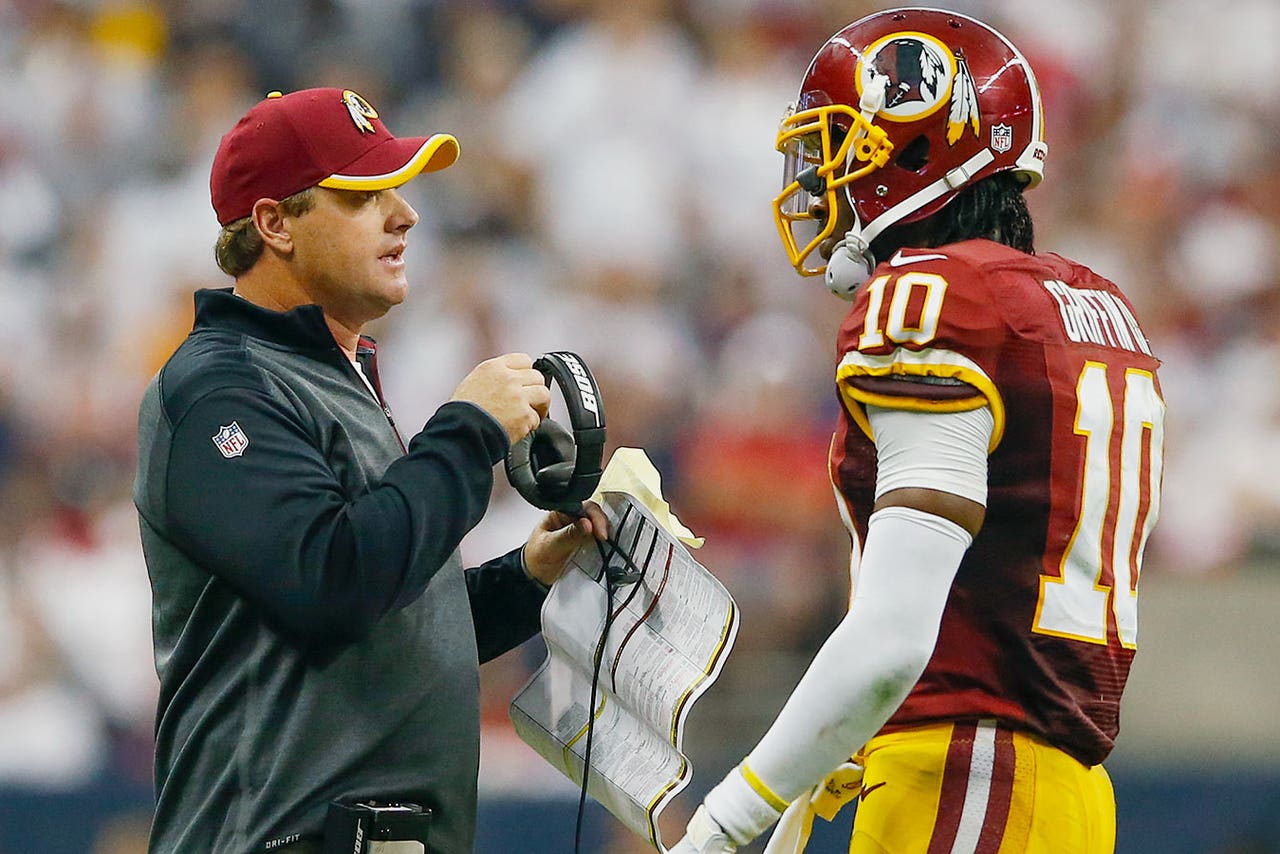 Robert Griffin III's act must be wearing thin.
Washington Redskins head coach Jay Gruden doesn't seem to completely support his for-now starting quarterback, as his comments on Monday seem to hint that a possible benching could come as near as this week.
Gruden met with reporters on Monday and was asked about the odds of a QB change.
"There's a chance at a lot of positions, yes," Gruden said in comments that appeared in the Washington Post. "It's Monday afternoon at 3 o'clock, and right now we have every intent for Robert, but we'll look at the tape and make our evaluations here shortly."
Then Gruden made his weekly appearance on Comcast SportsNet later in the day and the interviewer asked how much time Gruden was willing to give to let RG3 "get comfortable."
"Well, we want to beat Indianapolis," Gruden replied. "We want to win every game. And I have to put the people in there who [are] gonna help us win those games. And we're gonna seriously go down and look at this film, look at last week's film, look at Minnesota's film, look at Houston's film, and try to put a plan together that will  help him succeed.
"Or we'll have to find out if somebody else is there that can help us beat Indianapolis instead."
Could that someone else be backup quarterback Colt McCoy? The interviewer, Chick Hernandez, pressed Gruden on the issue.
"At this time, right now, Robert's my guy, right now," Gruden said.
That's two "right nows" in one sentence. That's not looking good.
"We're still gonna watch this film and evaluate what we're doing as an offense," Gruden continued. "And then we'll have to figure out what players at what positions are going to play and start to give us the best chance against Indianapolis."
Well, alrighty then.
---
---