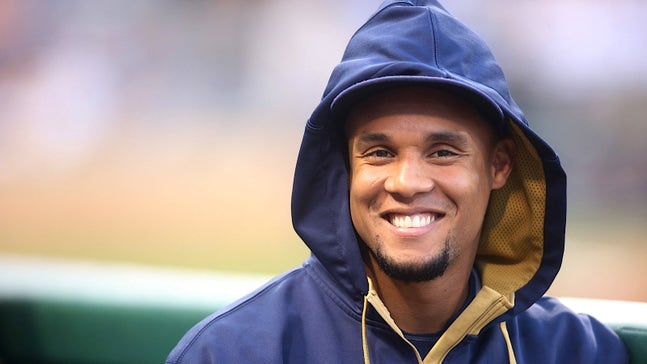 Giving mood: Brewers' Gomez gifts Reds' Hamilton bubblegum
Updated
Mar. 4, 2020 9:47 p.m. ET

The Fourth of July is a time for family and friends to come together.
Milwaukee Brewers center fielder Carlos Gomez showed some of that spirit Saturday night when he left a gift for Cincinnati Reds center fielder Billy Hamilton in the outfield spot they share.
Hamilton seemed to have run out of bubble gum and Gomez had plenty to spare.
Hamilton got quite a kick out of the gesture, and we will see if he returns the favor during Sunday's ballgame.
---
---