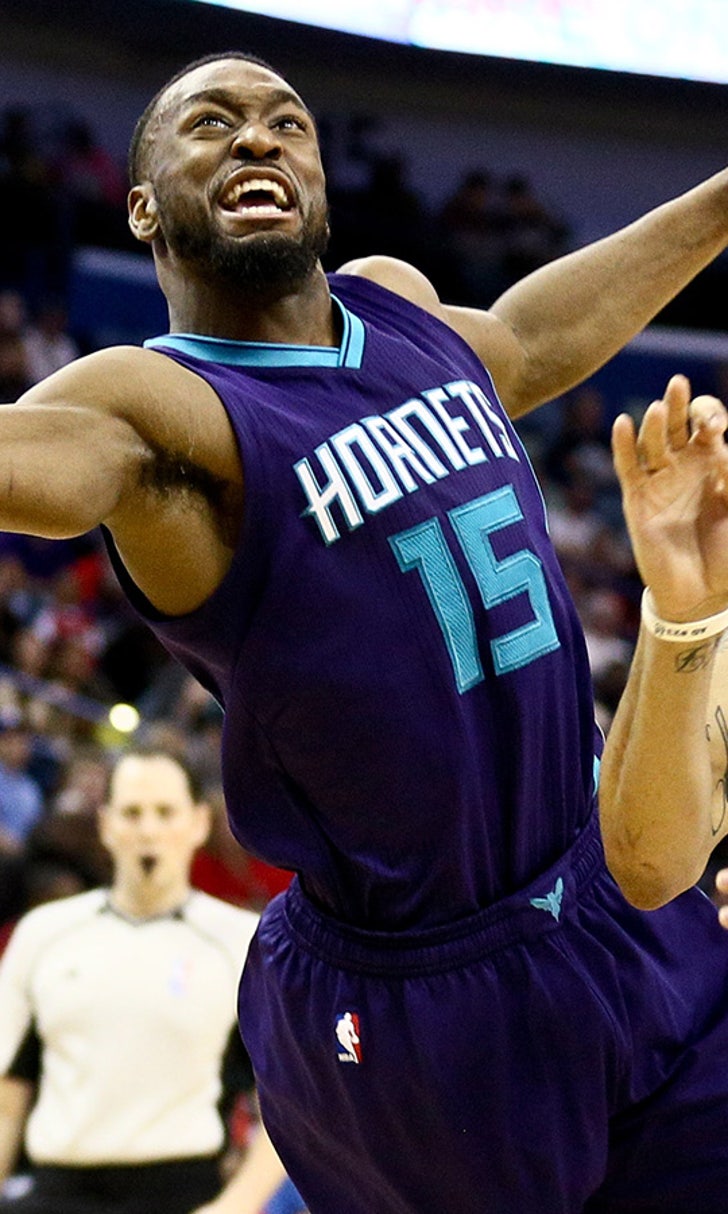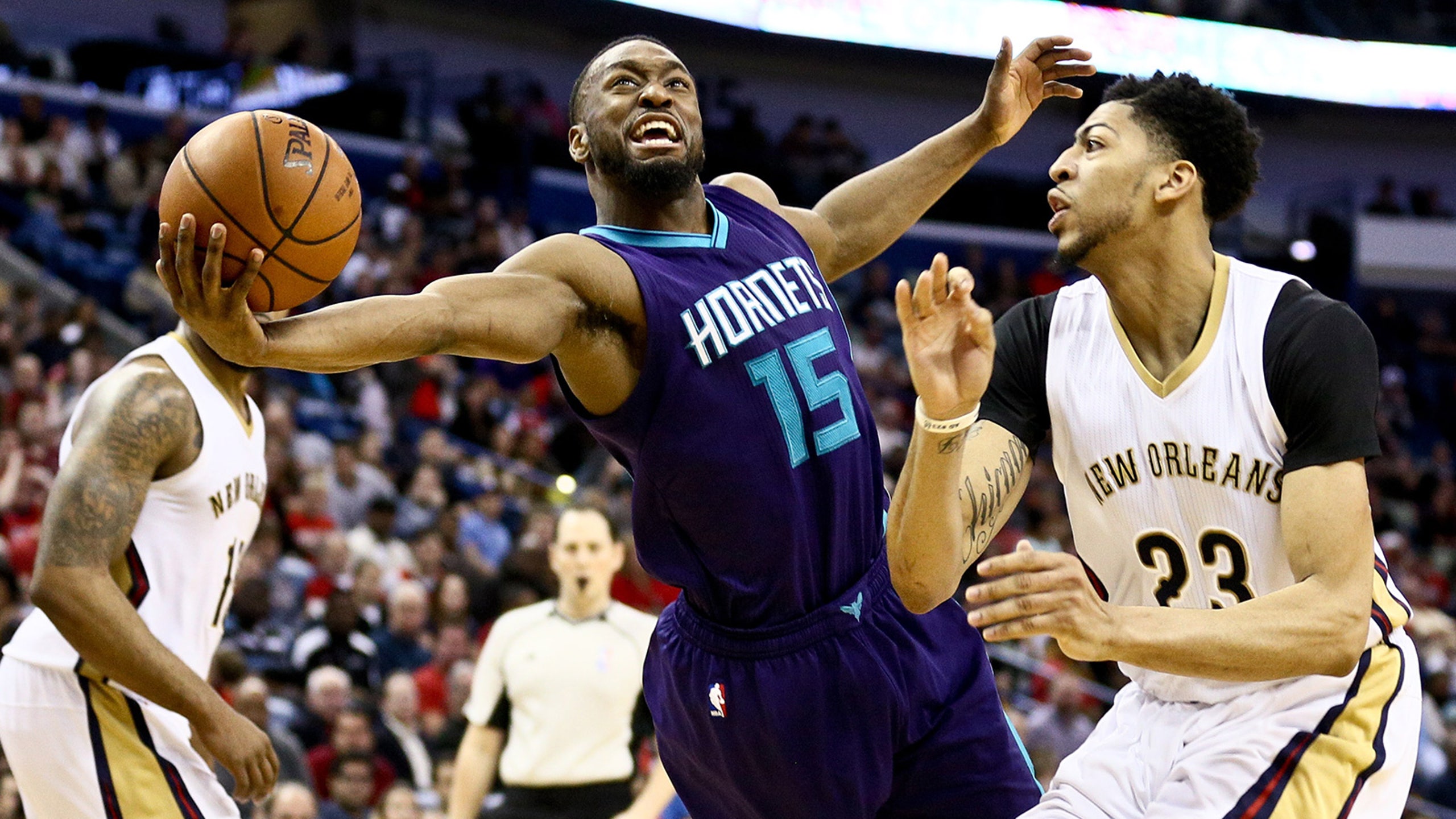 FOX Sports Southeast to Televise 79 Charlotte Hornets Regular Season Games in 2016-17
BY foxsports • October 3, 2016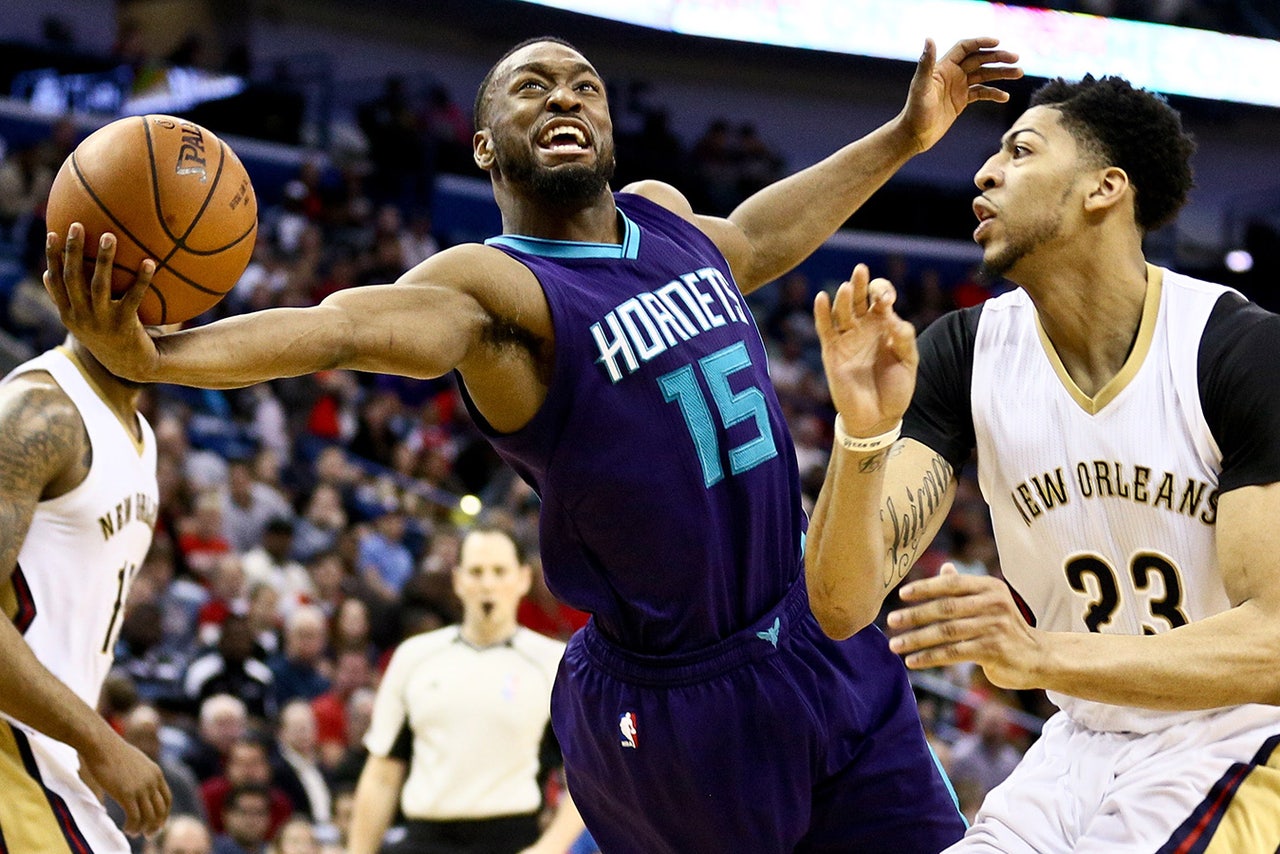 CHARLOTTE -- FOX Sports Southeast, the exclusive regional home of the Charlotte Hornets, announced today it will televise 79 regular season games during the 2016-17 NBA season. The Hornets will tip off the 2016-17 schedule on the road against the Milwaukee Bucks on Wednesday, October 26. FOX Sports Southeast's coverage will begin at 7:00 p.m. ET with a special one-hour Hornets LIVE! pregame show.
Games will also be available on FOX Sports GO (FOXSportsGo.com), a free app that provides live streaming video of Hornets games through select programming distributors, as well as other FOX Sports programming. 
FOX Sports GO is currently available for iOS, Apple TV, Android, Android TV, Chromecast, Fire tablets and Fire phones, Roku players and Roku TV, select Windows devices, XBOX One and online at FOXSportsGO.com.  Fans can download the mobile app for free from the iTunes App Store, Google Play, Amazon App Store and Windows Store. For more information, please reference the linked FOX Sports GO FAQ document.
A complete schedule of Charlotte Hornets games on FOX Sports Southeast is linked HERE (schedule subject to change). Schedule highlights on FOX Sports Southeast:
-- Charlotte will tip off their home schedule against the Boston Celtics on Saturday, October 29, with pregame coverage starting at 6:30 p.m. ET.
-- The Hornets will visit the defending NBA Champion Cleveland Cavaliers and NBA Finals MVP LeBron James on Sunday, November 13, with pregame coverage starting at 3:00 p.m. ET.
-- The Hornets will take on the Golden State Warriors and reigning MVP Stephen Curry on the road Wednesday, February 1, with pregame coverage starting at 10:00 p.m. ET.
FOX Sports Southeast will once again feature a three-person telecast team for the upcoming season, with Eric Collins returning for his second season as the television play-by-play voice of the Hornets. Joining Collins will be analysts Dell Curry (@realdellcurry), who will return for his eighth season, and Stephanie Ready (@StephanieReady), who will be back for her 13th season overall, and second as game analyst. 
Hornets LIVE!, the pregame and postgame show for all 79 Hornets game telecasts, will be hosted by Collins, Curry and Ready. 
Hornets regular season games on FOX Sports Southeast will reach more than 6 million households throughout North Carolina and South Carolina.
Hornets fans can find exclusive game-day photos, videos and features on FOX Sports Southeast's new team-specific Twitter handle: @HornetsOnFSSE. Additional Hornets content can be found on FOXSportsCarolinas.com, Instagram and Facebook.
###
About FOX Sports Southeast
The FOX Sports regional networks serving the Southeast -- FOX Sports South, FOX Sports Carolinas, FOX Sports Tennessee and FOX Sports Southeast -- ollectively reach more than 13 million households across seven states.  They are the television home of the Atlanta Braves, Atlanta Dream, Atlanta Hawks, Carolina Hurricanes, Charlotte Hornets, Memphis Grizzlies, Nashville Predators, Cincinnati Reds, Indiana Pacers, New Orleans Pelicans, St. Louis Cardinals, UEFA Champions League and Bundesliga, as well as the Atlantic Coast Conference, Big 12 Conference, and Big East Conference. Combined, the networks televise nearly 1400 live events each year. For more information, please visit FOXSportsSouth.com, FOXSportsTennessee.com, and FOXSportsCarolinas.com.
---
---