National Basketball Association
National Basketball Association
Five free-agent coaches the Magic may consider
Published
Feb. 5, 2015 8:45 p.m. ET

ORLANDO, Fla. -- James Borrego's first game as head coach of the Orlando Magic takes place Friday night when the Los Angeles Lakers come to town.
While the presumption is he'll remain in charge for the final 30 games of the 2014-15 season, Borrego is not thought of as anything other than an interim coach. Since he has no previous head coaching experience, just like Jacque Vaughn did, the Magic are expected to conduct a search for a replacement who won't have to totally learn on the job.
Here's a look at who the Magic might have in mind:
MARK JACKSON
In three seasons with the Golden State Warriors, he transformed one of the NBA's most dormant franchises into a legitimate contender in the Western Conference. Fourth on the league's all-time list in assists behind only John Stockton, Jason Kidd and Steven Nash, Jackson had no previous coaching experience before leaving ESPN to take the position with the Warriors. He's back doing television work after the Warriors replaced him with Steve Kerr.
Reason to hire him: The Magic are in almost an identical position now like the Warriors were in 2011. Jackson quickly earned the trust of his players, many of whom spoke highly of him after he was let go. His track record is too good for him to remain in front of a microphone instead of on a bench for very long.
Reason to stay away: He's a headstrong individual who comes with a lot of baggage. Could he co-exist with general manager Rob Hennigan, whose job status was described Thursday by Magic CEO Alex Martins as "very secure"?
AVERY JOHNSON
A former Coach of the Year who guided the Dallas Mavericks to the NBA Finals in 2006, Johnson was far less successful with the Brooklyn Nets and has been doing television work for some time now. His winning percentage of .577 ought to make him a hot commodity for any team floundering below the .500 mark.
Reason to hire him:
His fiery personality ought to endear him to Magic fans who grew weary of Vaughn's unemotional demeanor and might regard him as a more experienced coaching version of Darrell Armstrong, now an assistant with the Mavs.
Reason to stay away: He has gone on record as saying his ideal situation would be a team with great ownership and a star player. The DeVos family is approaching a quarter-century in charge of the Magic, but no one on the current roster can be thought of as a star just yet.
GEORGE KARL
Even after more than 1,100 coaching victories, Karl itches to get back on the sidelines to capture the title that has eluded him. The closest he got was in 1996 with the Seattle SuperSonics, who lost in six games to a Chicago Bulls team coming off a sweep of the Magic in the Eastern Conference finals.
Reason to hire him: Talk about a 180-degree departure from Vaughn. The Magic won't find a candidate with more years under his belt than Karl, who has also never been timid about saying what's on his mind.
Reason to stay away: Would he be all that interested in a team in the midst of a third straight rebuilding year? Plus, the Magic tried bringing in a proven veteran coach during the late '90s with Chuck Daly, and that fizzled out after two seasons.
MIKE MALONE
His firing earlier this season by the Sacramento Kings was a bit of a head-scratcher because they got off to a start, which suggested their string of eight straight losing seasons could be coming to an end. The fact that the Kings haven't torn it up under interim coach Tyrone Corbin might make Malone even more in demand.
Reason to hire him: He earned the trust of his players in Sacramento. And given time in the offseason to bring in a staff of assistants, Malone and his no-nonsense approach could be just what the Magic need.
Reason to stay away: He's even less experienced of a coach than Vaughn. Does he have the sort of personality to win over an increasingly skeptical and disillusioned fanbase?
SCOTT SKILES
A fan favorite during his playing days with the Magic, where he set the NBA single-game record for assists that may never be broken, Skiles seems to be the people's choice as a coaching candidate. He was conspicuously absent from the Magic's 25th anniversary festivities last season, though that might have been a case of him not being interested in ceremonial pomp rather than any perceived rift with the franchise.
Reason to hire him: He took teams to the playoffs in Phoenix, Chicago and Milwaukee, proving that all of the talk during his playing career about him being a future head coach was legitimate.
Reason to stay away: He wore out his welcome with the Suns and the Bulls and got to the postseason just once in four-plus years with the Bucks. Can his intense personality mesh with the Magic's current roster? Then again, Victor Oladipo had no problems in college playing for Tom Crean.
TOM THIBODEAU
No, he's not available. But all indications suggest that he and the Bulls are headed for an acrimonious break-up. Should that happen, the intense, defensive-minded Thiibodeau vaults to the top of the Magic's wish list.
You can follow Ken Hornack on Twitter @HornackFSFla or email him at khornack32176@gmail.com.
---
---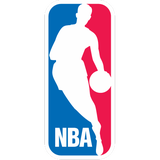 Get more from National Basketball Association
Follow your favorites to get information about games, news and more
---