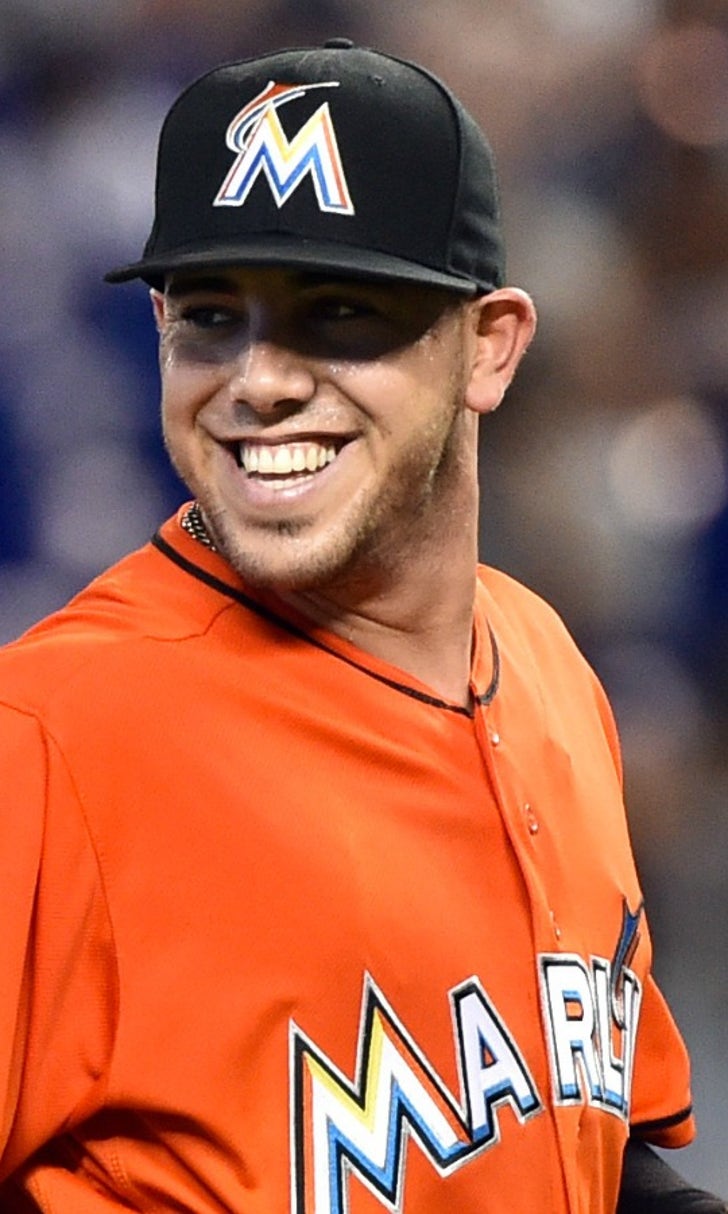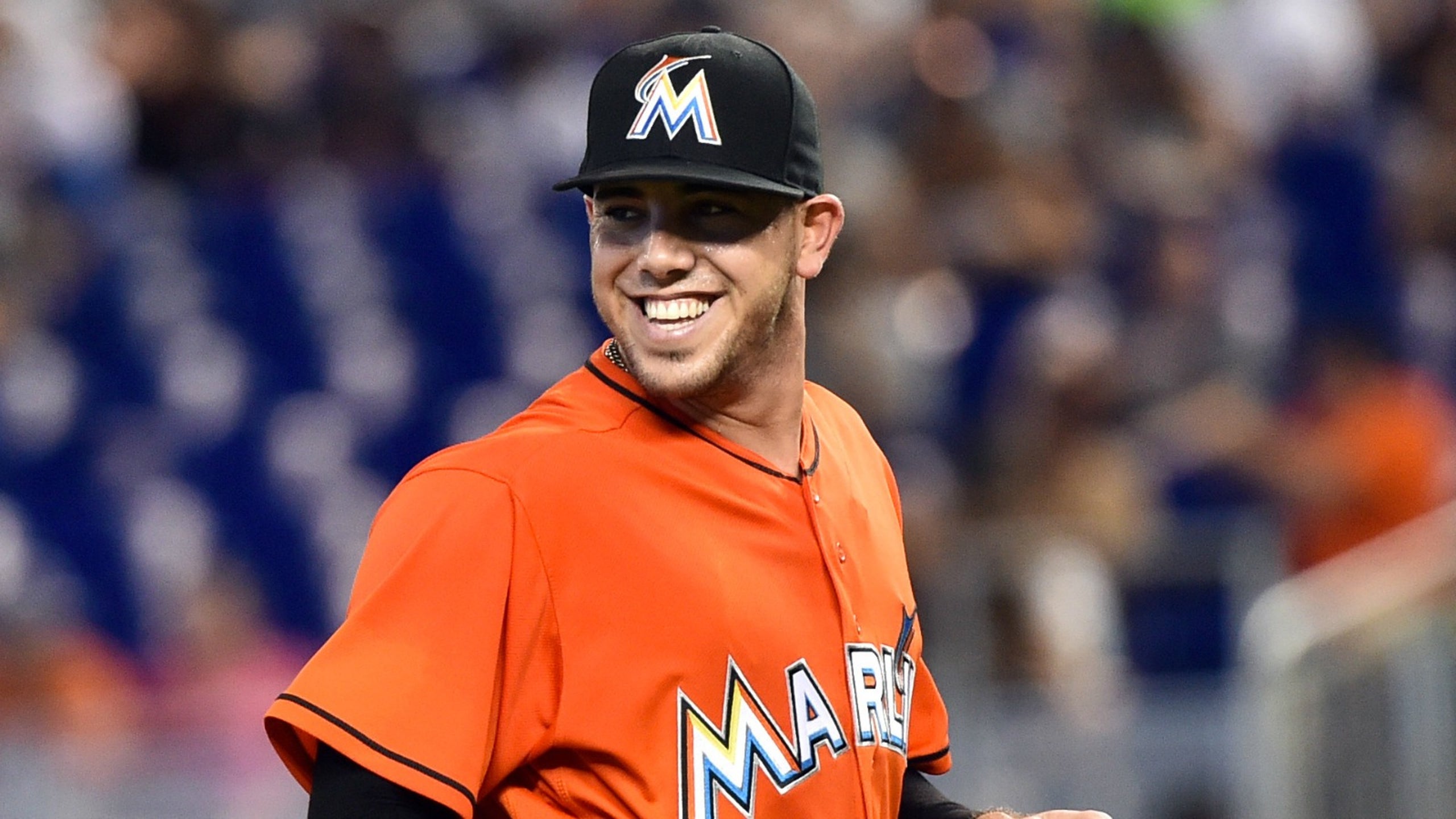 Fernandez, Cole, Springer pace 2011 MLB Amateur Draft fantasy impact players
BY foxsports • June 6, 2016
Without the bells, whistles, hype, and fanfare that surrounds the annual NFL collegiate pick 'em, the 2016 MLB Amateur Draft is on tap later this week. Something about 40 rounds of drafting tends to turn off the casual fan and the Phillies, Reds and Braves need more than a top three pick to overhaul their organizations overnight. However, recent first round MLB Draft picks have started to pay dividends for invested franchises and fantasy baseball owners.
Looking back at the 2011 MLB Amateur Draft, many of the first round prospects have already graduated to household names, while several more have upgraded their fantasy status this season. Click here for our 2012 MLB Draft fantasy impact feature!
The Household Names
Gerrit Cole (No. 1 Pick / First Round) – The UCLA product didn't make the quick leap to the Pirates' big league club after four years of colleage as the organization believes in furthering development in the minor leagues. Current top Pittsburgh pitching prospects, Tyler Glasnow and Jameson Taillon, are experiencing the same patient progression. Cole's won 40 MLB games with an 8.36 K/9 rate in his first three seasons.
George Springer (No. 11 Pick / First Round) – After four years with the UConn Huskies, Springer punished opposing pitching as he rose through the Astros' minor league ranks. He produced 37 homers, 100+ runs, 100+ RBI with 45 stolen bases in 2013 splitting time between Double-A and Triple-A. His current 23 percent strikeout rate is well below his MLB-average. It's a positive sign that he's becoming a more patient hitter at 26 years old.
Jose Fernandez (No. 14 Pick / First Round) – With the Tommy John surgery in the rearview mirror, Fernandez has the pundits talking again. After his most recent start – where he struck out 14 – Fernandez and Clayton Kershaw were mentioned in the same sentence as the most dominate pitchers in the big leagues. His career K/9 rate is 11.04 through 59 starts.
Sonny Gray (No. 18 Pick / First Round) – Before a turbulent start to the 2016 season – 6.19 ERA in nine starts - which also saw him hit the disabled list for a minute, Gray was steady Eddie his first two full seasons with the Athletics. He won 14 games back-to-back season with a 7.50 K/9 rate and ERA south of 3.00.
Trevor Story (No. 45th Overall / Supplemental Pick) – The exit of Troy Tulowitzki and off-the-field domestic case against Jose Reyes finally opened the door for Story to showcase his skills. Granted, he became a household name the first week of the 2016 season due to his insane, record-setting power streak, which saw him smack seven dingers in his first six big league games. Unfortunately for him, all that glitters is not gold and Story's name remains in lights due to the fact he carries a fantasy unfriendly 32.7 percent strikeout rate – sixth-highest in baseball. 
The Works In Progress
Anthony Rendon (No. 6 Pick / First Round) – Knee, oblique and quad injuries cost him half the 2015 regular season. That time sidelined is probably the difference between being a fantasy "work in progress" and a "household name" because Rendon torched the ball in 2014 to the tune of .287 / .351 / .473 triple slash with 21 homers, 111 runs, 83 RBI, and 17 stolen bases.
Francisco Lindor (No. 8 Pick / First Round) – Technically, Lindor could be considered a household name as he closes in on his 162nd MLB game later this month. However, Cleveland doesn't get as much respect as it probably should and the Tribe's top prospect is still 22 years old and developing via big league baseball baptism by fire. On top of a top-tier glove in the field, he's on pace to swipe 30+ bases with 18-20 homers at the current pace. Cleveland's offense desperately needed his offensive spark to balance the strong front-end rotation.
Jackie Bradley (No. 40 Pick / Supplemental) – Before his 29-game hitting streak, Bradley was best known for an out-of-this world effort in … spring training. He hit .419 in 62 spring training at bats back in 2013. Problem was when he tried to carry over the success in the bigs, Bradley's 2013 average fell below the Mendoza line in 37 games. After further minor league marination, he's now hitting .291 over the past calendar year.
Javier Baez (No. 9 Pick / First Round) – The season-ending injury to Kyle Schwarber opened up the door for Baez to squeeze regular playing time out of 2016 rather than the expected off-the-bench big bat. The four homers aside, Baez's .252 batting average (compared .215 career BA) and strikeout rate south of 20 percent have to be huge wins for the Cubs and fantasy owners who invested in Baez off the waiver wire.
On The Horizon
Archie Bradley - The Diamondbacks' No. 7 pick in 2011 Draft took longer to develop than anticipated, but he's still only 23 years old and in his last two big league starts, Bradley struck out 19 in 13 1/3 innings pitched.
Michael Fulmer - A piece of the Yoenis Cespedes-to-the-Mets trade, the Tigers' prospect has won his last three games, lasting at least seven innings in each start with a 9.50 K/9 rate for the season.
Blake Snell - Snell continues to work on his control in Triple-A - three-or-more walks in six of 11 starts - but Snell definitely has swing and miss stuff with 39 strikeouts in his last five minor league starts.
Henry Owens - Fantasy stock prices soared after he finished 17-5 with a ~10.0 K/9 in a split season between Double-A and Triple-A. We are still waiting for this type of production with the Red Sox.
Robert Stephenson - Reds' pitching prospect has allowed crooked numbers on the Triple-A scoreboard in seven straight starts including nine earned runs in his last two starts combined. He's 2-0 with a 3.00 ERA after he filled in for the M.A.S.H.'d up rotation back in April.
Notable Names and Fun Facts
Danny Hultzen – No. 2 overall pick by Mariners – career plagued by injuries
Dylan Bundy – No. 4 overall pick by Orioles – Tommy John surgery and other injuries stunted development and delayed promotion through organization
Bubba Starling – No. 5 overall pick by Royals – currently hitting .199 at Double-A, which is a microcosm of the development issues for Starling
Cory Spangenberg – No. 10 overall pick (supplemental) by Padres – still working towards a full season in the big leagues – hit .271 in 108 games in 2015 for San Diego
C.J. Cron – No. 17 overall pick by Angels – showcased a more consistent bat in the minors, but most of his power has translated at the plate
Archie Bradley  - Supplemental pick for failure to sign 2010 1st round choice Barret Loux
Cory Spangenberg - Supplemental pick for failure to sign 2010 1st round pick
Alex Meyer  - Pick from White Sox as compensation for Free Agent Adam Dunn
Taylor Guerrieri  - Pick from Red Sox as compensation for Free Agent Carl Crawford
Blake Swihart  - Pick from Rangers as compensation for Free Agent Adrian Beltre
Henry Owens - Supplemental Pick for loss of Free Agent Victor Martinez
Jackie Bradley  - Supplemental Pick for loss of Free Agent Adrian Beltre
Michael Fulmer - Supplemental Pick for loss of Free Agent Pedro Feliciano
Trevor Story - Supplemental Pick for loss of Free Agent Octavio Dotel
Blake Snell - Supplemental Pick for loss of Free Agent Brad Hawpe
Next Read: How are the 2012 MLB Amateur Draftees impacting fantasy baseball?
---
---