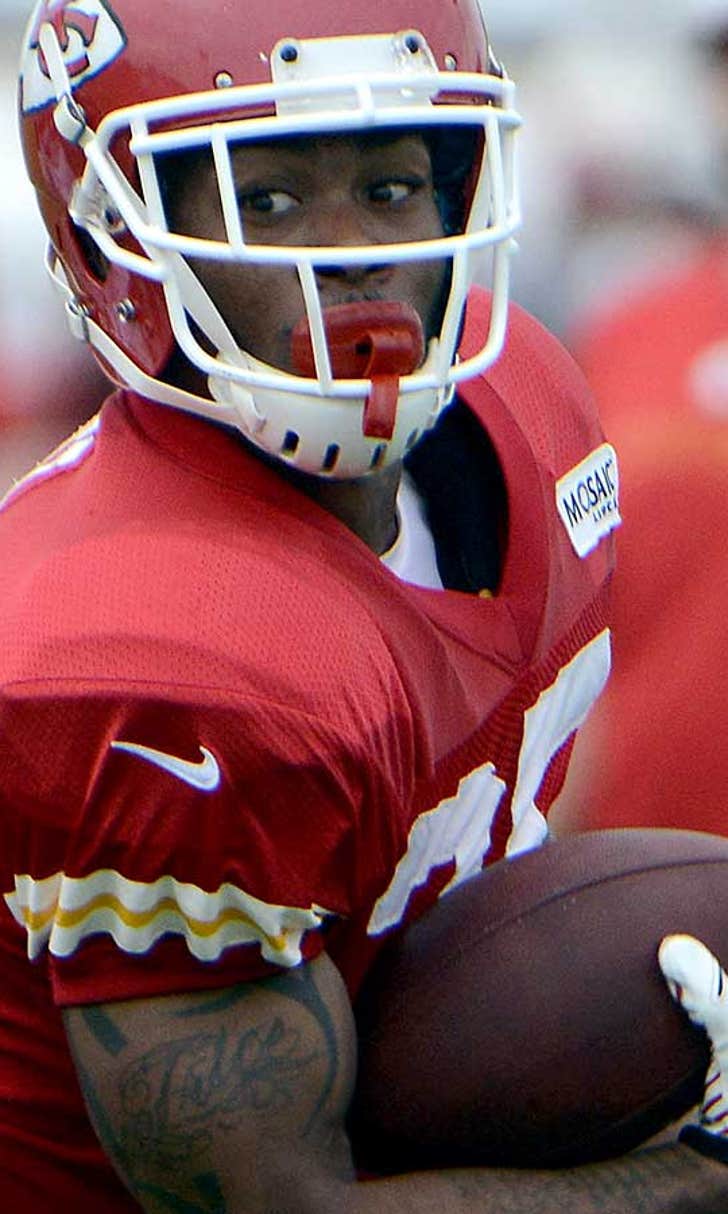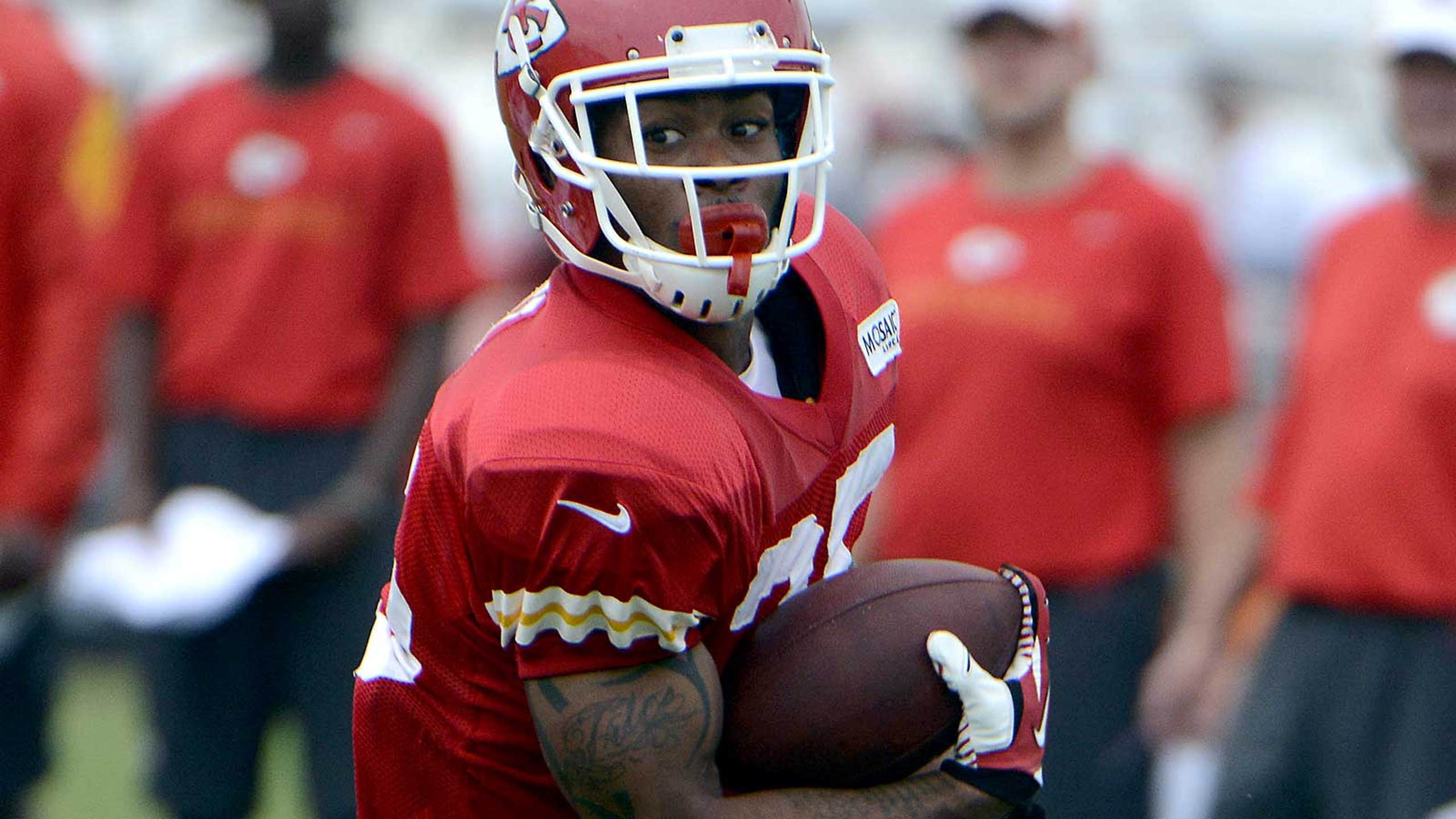 Fantasy Football Week 6 Running Back Advice: Chiefs look to West
BY John Halpin • October 13, 2015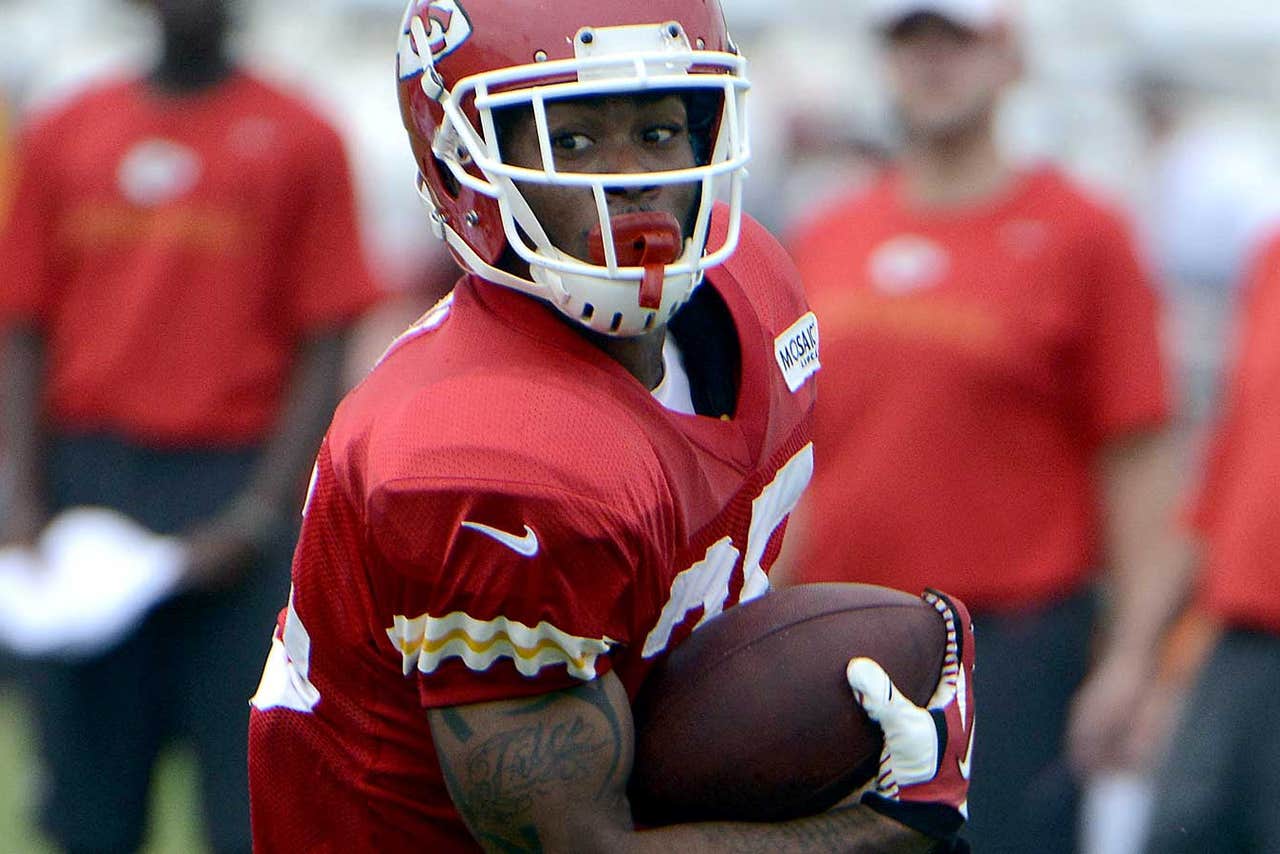 Each week during the 2015 season, we're going to take a look at five running-back-by committee (RBBC) situations that you should keep a close eye on. Some will have big questions, while others might be noted due to their circumstances becoming clearer. We'll focus more on the week immediately ahead than look down the road.
And now, in alphabetical order ... 
Byes: Cowboys, Raiders, Rams, Bucs
Cincinnati Bengals
Week 5 snap count: Gio Bernard 66, Jeremy Hill 19
Things are looking grim for Hill's fantasy prospects, huh? If you want some hope, check out this Cincinnati Enquirer article from Monday, in which offensive coordinator Hue Jackson said:
"Jeremy's still our starting tailback. Everybody has seen over the last couple games that Gio has got more carries, more opportunities than Jeremy. Well, eventually that's going to flip."
Flip, Hue? Thanks for adding to the confusion. It seems that game flows will lean toward Hill against weaker running defenses, and that's not the case with the Bills this week. Gio is still an RB2, but Hill isn't a recommended option unless the bye week puts you in a bind. Maybe he'll carry eight times for 13 yards and a couple of TDs, right?
Denver Broncos
Week 5 snap count: C.J. Anderson 33, Ronnie Hillman 21
Hillman apparently "tweaked" his hamstring against the Raiders. Maybe that's why he got nothing done for fantasy owners. Anderson had 42 yards on 13 touches, while Hillman got 26 yards on eight touches. Can you play either of these guys against a Browns' defense that has allowed five yards per carry? Anderson is certainly startable if Hillman can't play. If both are active, consider them flex-y. The matchup is sooooooo good, even if the usage and performance aren't.
Kansas City Chiefs
Week 5 snap count: Charcandrick West 18, Knile Davis 4
With Jamaal Charles out for the season, the West/Davis combo will share the load, possibly buoyed by a free agent (Ben Tate, Pierre Thomas, etc.). The 5'10", 205-pound West isn't a bellcow type, but the Chiefs seem to like him more than Davis, and we should look for him to be the team's busiest back at Minnesota this Sunday.
Spend some decent FAAB money or a waiver priority on West, and don't hesitate to play him as mid-level RB2. Maybe he hits, maybe he misses, but the upside is too big to ignore.
San Diego Chargers
Week 5 snap count: Melvin Gordon 48, Danny Woodhead 29
We know that Woodhead isn't going away, but Gordon was the Bolts' primary back on Monday night, carrying 15 times for 42 yards and even catching seven passes for 52 yards. It's a problem that Gordon's offensive line stinks, but his workload was a good sign, and a matchup with the Packers (5.0 ypc allowed) is ahead. Both Gordon and Woodhead are at the lower end of the RB2 spectrum, but this week I prefer Gordon.
Washington Redskins
Week 5 snap count: Chris Thompson 26, Matt Jones 20, Alfred Morris 14
Head coach Jay Gruden said that Morris didn't play much due to too many second-and-long situations. With the Jets getting DT Sheldon Richardson back this week, the 'Skins should have second-and-longs on approximately 150 percent of their drives. Avoid Morris and Jones in Week 6 if you can, but plan to play Thompson in PPR leagues, as he'll continue to be a top receiving option during Jordan Reed's absence. Thompson has 16 receptions over his last three games.
Others of note:
Arizona Cardinals: David Johnson may have gotten two touchdowns on Sunday, but he played six snaps, so see if you can trade him to an unsuspecting person who doesn't know the ugly details behind his status as a top-20 fantasy running back. Andre Ellington broke off a 63-yard TD run, but for now is simply Chris Johnson's sidekick.
Atlanta Falcons: The Falcons are signing off from this column until Devonta Freeman gets hurt or stops playing like a Hall of Famer. Sorry, Tevin Coleman owners.
Cleveland Browns: Both backs were productive in Week 5, Duke Johnson had a 54-34 snap edge over Isaiah Crowell, but each man touched the ball 15 times. Johnson's pass-catching skills make him the preferred option against the nasty Broncos this week, and he can be viewed as a top-24 back considering the bye-week absences.
Dallas Cowboys: Darren McFadden edged Joseph Randle in snaps by a 32-29 margin, and caught nine passes for 62 yards as Lance Dunbar's passing down replacement. I wonder if the bye week will give the Cowboys time to get Christine Michael involved.
New England Patriots: LeGarrette Blount runs whenever he's on the field – he ran 13 times for 74 yards on 17 snaps against the Cowboys. But Dion Lewis is the man here, and in any close game, he'll stay on the field. Lewis is impervious to Bill Belichick's fantasy running back curse ... at least for now.
New York Giants: Andre Williams had a couple of red-zone carries against the 49ers, but hardly played otherwise. Shane Vereen (39 snaps) played the most, which should be the case every game, but isn't. I have no idea how they'll use him against the Eagles.
Philadelphia Eagles: Speaking of the Eagles, Ryan Mathews had 117 yards from scrimmage, but DeMarco Murray again more than doubled his snaps (43-20). Starting Mathews with that kind of playing time is a difficult proposition.
Tennessee Titans: Only Antonio Andrews was productive in Week 5, but that's because he had a one-yard TD run. Otherwise, he ran six times for eight yards. Keep avoiding this quagmire until further notice.
(Snap counts courtesy of NFL.com's Game Books.)
---
---