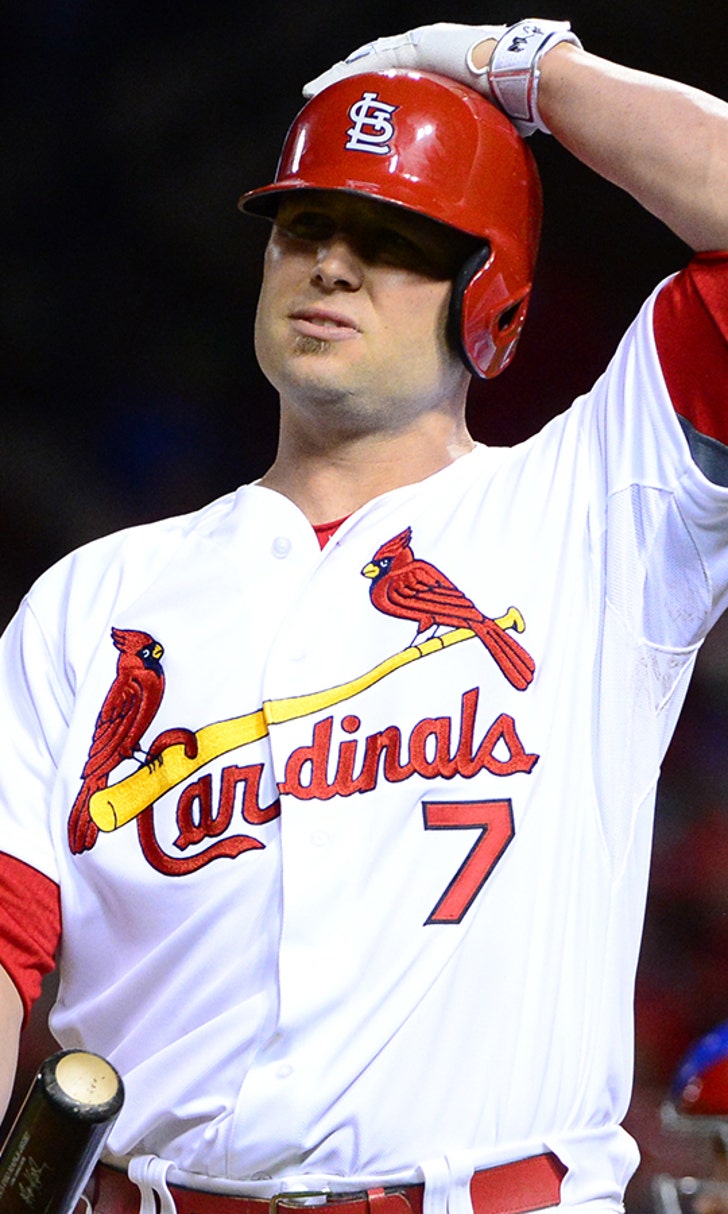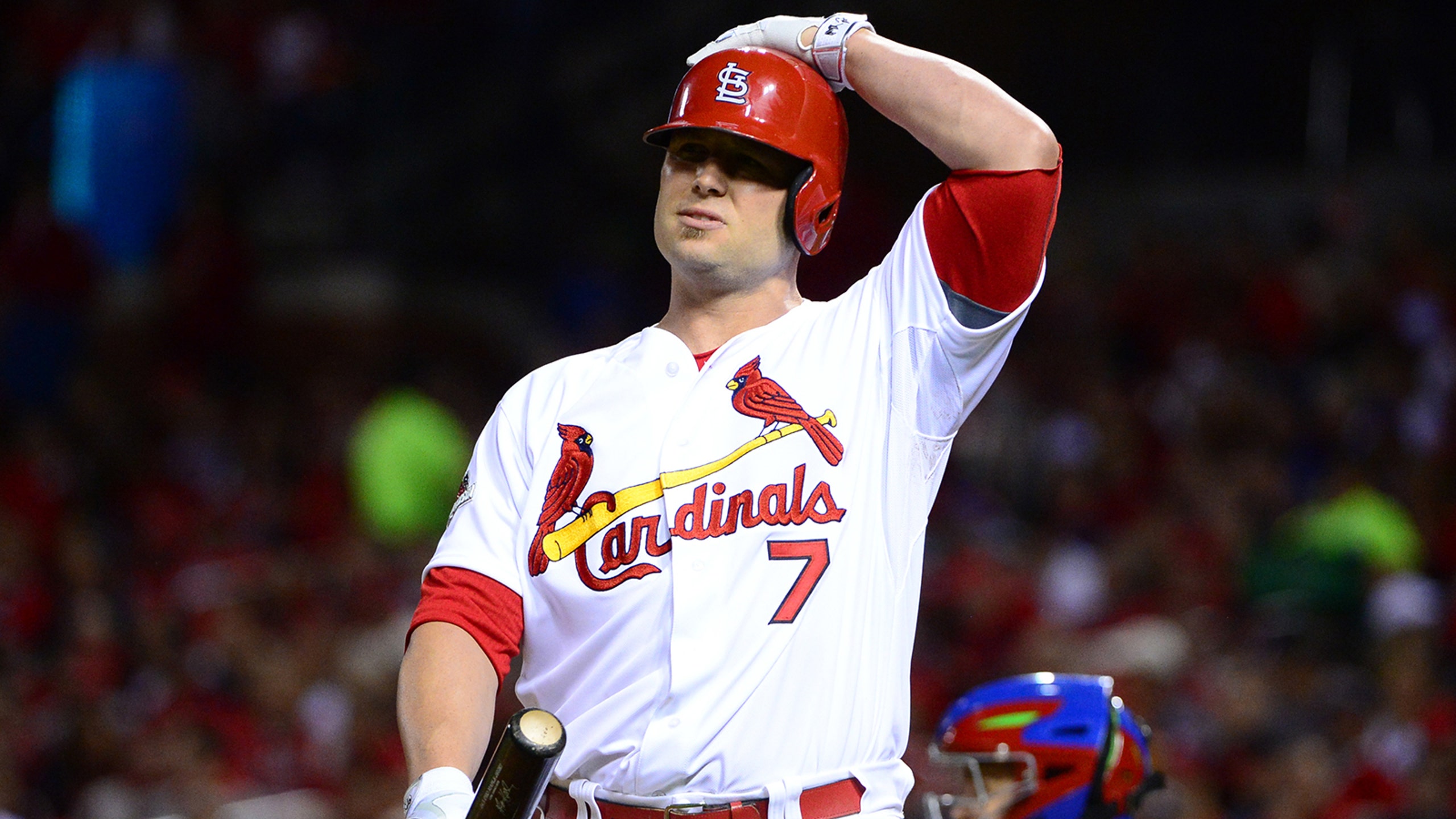 Fantasy Baseball News & Notes: NL Central
BY foxsports • March 22, 2016
If somebody could get Denny Green on the phone and have him cut a parody promo featuring the Chicago Cubs, I think social media would eat it up.
"The Cubs are who we thought they were! That's why we took the damn field! Now *thud* if you want to crown 'em, then crown their ass! But they are who we thought they were and we let 'em off the hook!"
More fantasy baseball headlines from around the National League Central …
Note: per the norm, spring training stats should be taken with huge grains of salt because I enjoy idioms nearly as much as puns.
Chicago Cubs Fantasy Notes
Closer Hector Rondon has allowed nine earned runs in less than five innings pitched this spring. He's currently the 12th closer / relief pitcher off the board based on NFBC average draft positions.
Jon Lester isn't worried about the bone chips in his elbow. He's allowed four earned runs in seven innings this spring with seven strikeouts and only one walk. Currently holds an ADP of SP19.
The guys in the lineup will earn the most fantasy fanfare and rightfully so, but to see where guys like Jorge Soler, Javier Baez, Arismendy Alcantara, Albert Almora, and Wilson Contreras wind up in terms of plate appearances and/or if they get dealt to another team in need of their talent remains a big storyline fantasy owners should pay attention to in 2016. Theo Epstein and company did a great job constructing this roster offensively, but their embarrassment of riches has created more than one positional log jam.
Coach Maddon is keeping the boys loose this spring:
Pittsburgh Pirates Fantasy Notes
Spring training stats don't matter or should be taken with a grain of salt. You've read that before, right? As in a few paragraphs above this one. Well, that only applies when it's convenient to the topic.
Juan Nicasio's spring effort could push Jeff Locke or Ryan Vogelsong out of the rotation. He hasn't allowed an earned run in 15 innings pitched with 24 strikeouts and five walks. On the flip side, Locke has allowed 11 earned runs in 14 innings pitched.
A Coors Field causality on the bump, his xFIP-to-ERA comps were nearly a run less. His career 3.42 BB/9 rate is what has bit him in the butt in the past.
Great piece by Travis Sawchick on Clint Hurdle's lineup experiments heading into 2016. He's flirting with the idea of leading off with John Jaso followed by Andrew McCutchen. The thought being "electing to prize on-base skills over speed at the top of the lineup, and batting McCutchen second, where he hasn't hit since 2010." Starling Marte has been moved to clean-up in this roster variation, leaving some to wonder about stolen base potential out of the clean-up slot. Marte is projected for 30 stolen bases this season.
Jung Ho Kang is still expected to be available by the end of April.
St. Louis Cardinals Fantasy Notes
Ruben Tejada won the Jhonny Peralta stopgap sweepstakes. Unlike the guy he's filling in for, Tejada is not on the fantasy radar.
If their fantasy rock star rise to fame and fortune failed to reach a pinnacle in February, Stephen Piscotty and Randal Grichuck's spring training production should raise some eyebrows. They've combined for 24 hits in 60 at bats and while their slugging exploits haven't surfaced this spring, both carry on-base percentages north of .430. Grichuck's ADP is 41, Piscotty's 53.
NL-only owners take note that the Brandon Moss / Matt Adams platoon at first base could be placed on the backburner in favor of … Matt Holliday.
Cincinnati Reds Fantasy Notes
Don't sleep on Eugenio Suarez. He will have shortstop-only position eligibility to start the season before adding third base as he replaces Todd Frazier at the hot corner. He knocked 13 out of the park in 97 games last season.  His triple slash this spring is .353 / .436 / .559 (34 at bats). For a guy who will have middle and corner infield eligibility, his SS16 ADP seems a bargain.
The new-look Reds' rotation has another new look to it after demoting projected starters Robert Stephenson due to command issues and Michael Lorenzen who is dealing with elbow soreness / UCL sprain. On top of that, SP1 Anthony DeSclafani has allowed 10 earned runs in less than 14 innings pitched this season.
Milwaukee Brewers Fantasy Notes
Rymer Liriano is recovering from facial fractures following this over the weekend:
Wily Peralta – he of the 13 earned runs in 10 innings pitched this spring after a 4.72 ERA in 2015 – is the Opening Day pitcher for the Brewers. Yum.
Considering the Brewers are about the future and not so much the present, keeping tabs on Yadiel Rivera and Jacob Nottingham is a great idea.
Former Pirates' prospect Keon Broxton has swiped six bases this spring. He stole 39 bases between Double-A and Triple-A in 2015.
Related: Fantasy Baseball Divisional Notebook Archives
---
---