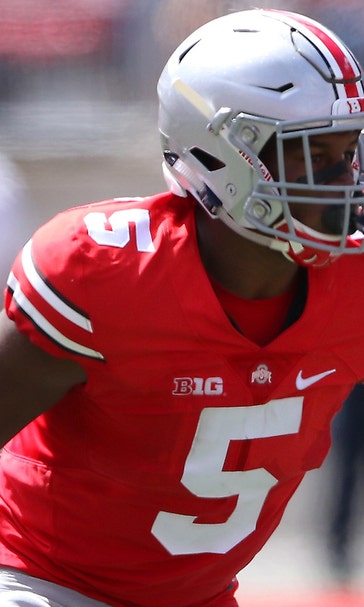 Dolphins stick with defense, select LB Raekwon McMillan, CB Cordrea Tankersley on second day
April 29, 2017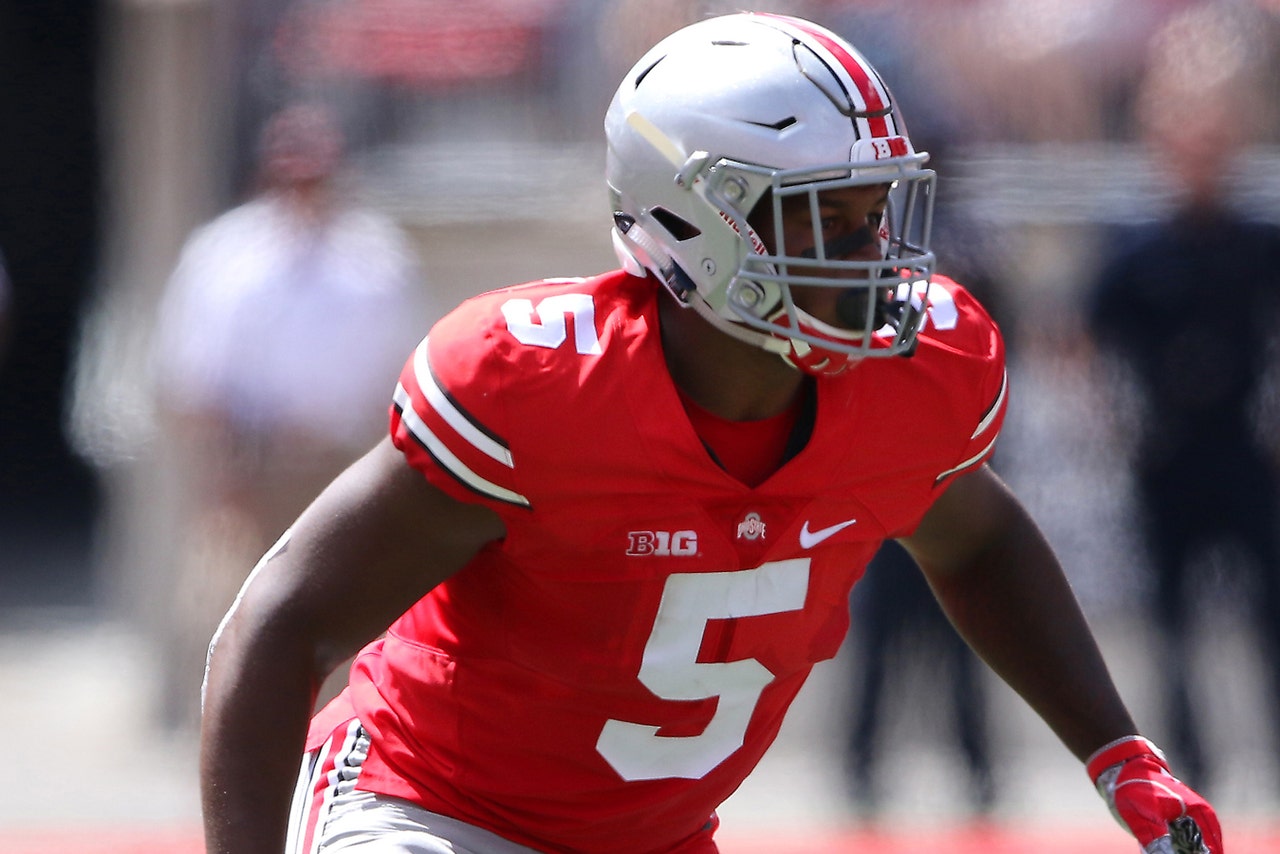 The Dolphins project Raekwon McMillan to compete for a starting job this year as an outside linebacker in their 4-3 scheme.
DAVIE, Fla. (AP) -- Ohio State linebacker Raekwon McMillan cried about being drafted Friday by the Miami Dolphins, and not because their defense was in a sad state last season.

Those were tears of joy.

"It's just amazing -- all this hard work is finally coming to light," McMillan said after pausing half a minute to regain his composure. "It's just a blessing."

The Dolphins were happy too, confident they addressed their biggest needs by devoting their first three draft picks to defense.

Raekwon McMillan went in the second round, and Miami added Clemson cornerback Cordrea Tankersley in the third round. Missouri defensive end Charles Harris was the first-round choice Thursday.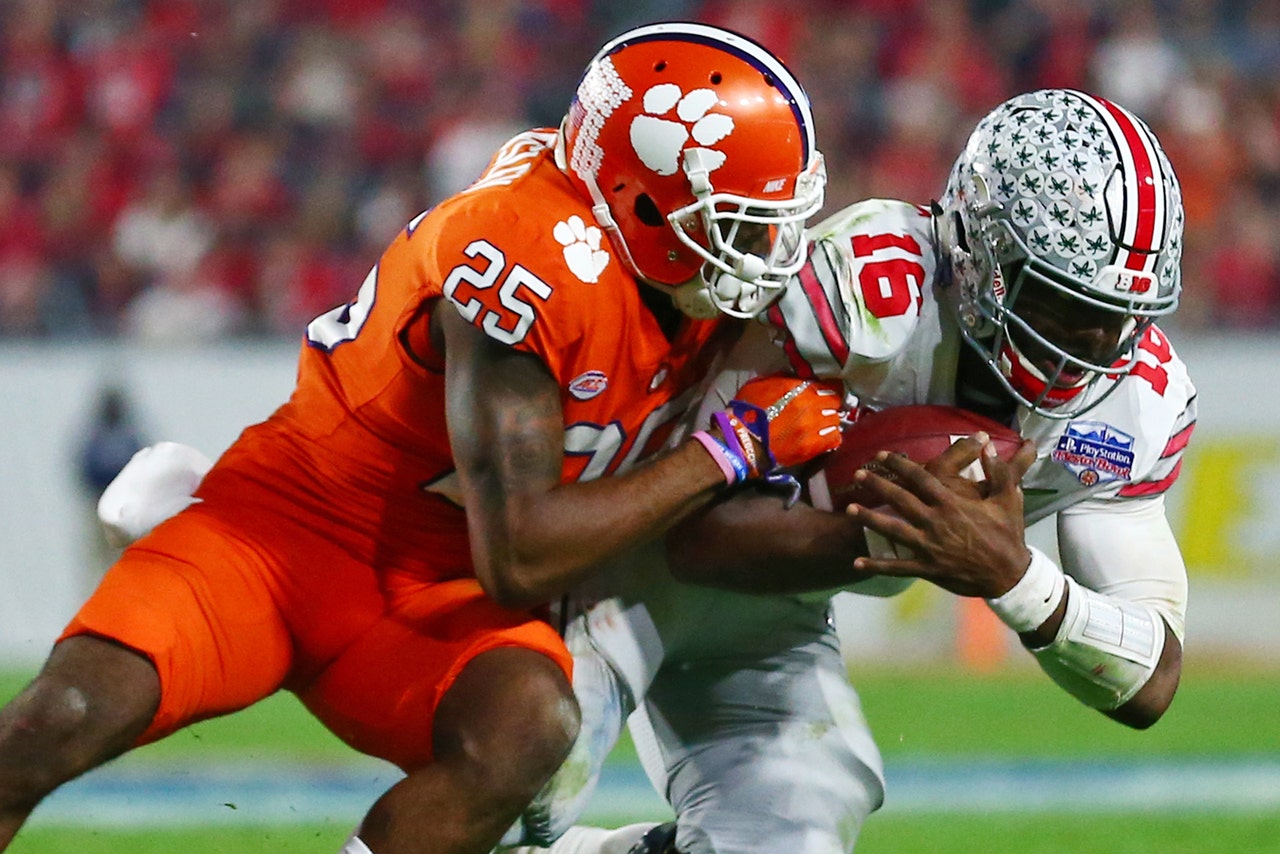 Devoting the top three picks to defense was a first for the franchise in 51 years of drafting.

"Anytime you can add good young players, it helps our depth and we feel good about it," general manager Chris Grier said. "It doesn't matter where these guys are picked -- they're going to have to come in and earn it. But we're excited about their potential."

The selection of McMillan with the 54th overall pick left him sobbing during a conference call with the media. Grier had spoken with McMillan moments earlier and was surprised to hear he became emotional.

"He's a very calm and flat-line personality," Grier said. "It's probably all the hard work, the culmination of everything that hit him. Because when we were talking to him, I was telling him, `Get excited, man,' and he was like, `Yes sir, I'm really excited to come to Miami.'"

Detractors question McMillan's speed, but the Dolphins project him to compete for a starting job this year as an outside linebacker in their 4-3 scheme under new defensive coordinator Matt Burke.

"People want to talk about whether he can run or not," Grier said. "The guy can run."

McMillan made 275 tackles in three seasons with the Buckeyes before deciding to turn pro after his junior year. He won the Butkus Award as the best linebacker in high school in 2013, and was a finalist in college in 2015.

The Dolphins' linebacking corps will also include free agent acquisition Lawrence Timmons, who signed a $12 million, two-year contract, and holdover Kiko Alonso, who last month signed a contract extension through 2020.

Tankersley, taken 97th overall, was a third-team All-American on Clemson's national championship team in 2016, when he intercepted four passes. He had five interceptions in 2015.

He adds depth in the secondary and can also play special teams.

"I'm a Dolphin," he said. "I'm ready to go to work. I'm happy to call it home."

The Dolphins were compelled to focus on defense in the draft after allowing a franchise-record 6,122 yards last year, which ranked fourth-worst in the league.

They'll likely turn to offense Saturday, when they have three picks in the fifth round. A guard is the most pressing need on that side, and Miami also remains in the market for a safety.
---
---