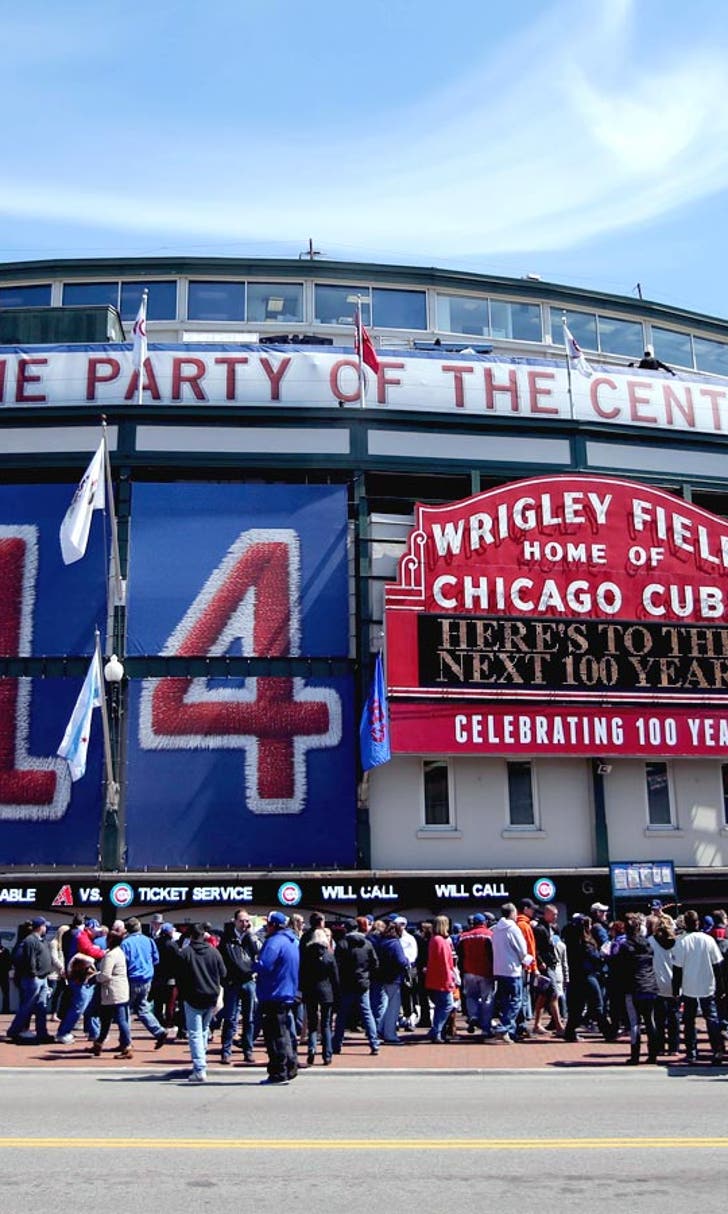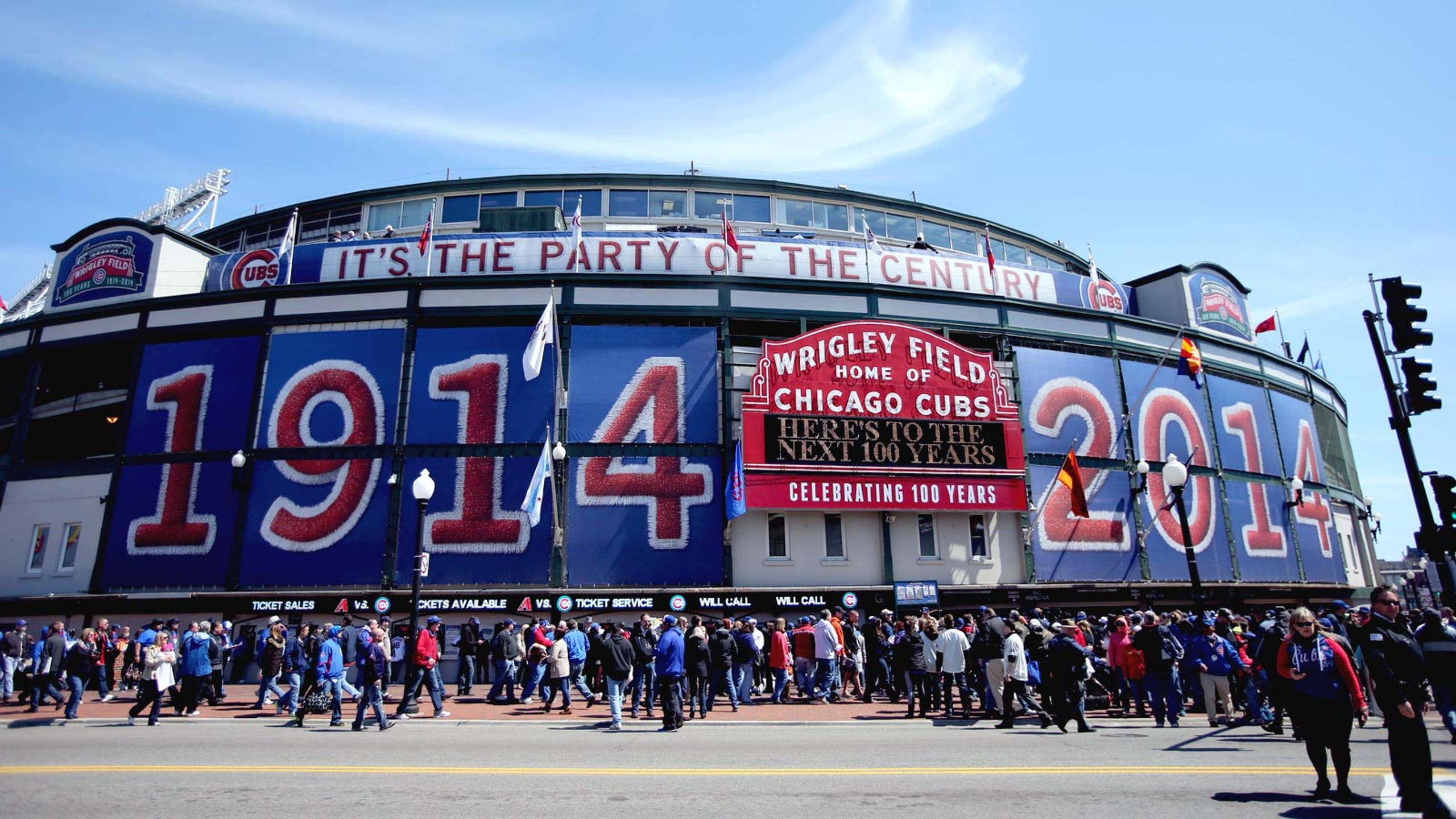 Cubs fan's World Series tattoo is genius, if team wins one in next 86 years
BY foxsports • August 5, 2014
This Chicago Cubs fan -- either through years of heartbreak or an astute understanding of the team's history -- is a pragmatic realist.
Like all fans of the North Siders, he yearns for the Lovable Losers to once again experience World Series glory, so much so that he has gotten a tattoo to demonstrate his faith that the team's run to October glory will come again one day.
But he's hedging his bets just a bit. By about 86 years.
He recognizes that World Series titles are hard to come by for teams and that when it comes to waiting out a championship, patience is indeed a virtue. And as a Cubs fan, it will require extreme, decades-long patience.
That's why when he inked in the next expected year the Cubs will taste World Series glory, he had only "20" etched into his back tattoo, leaving the last two digits of the year open-ended.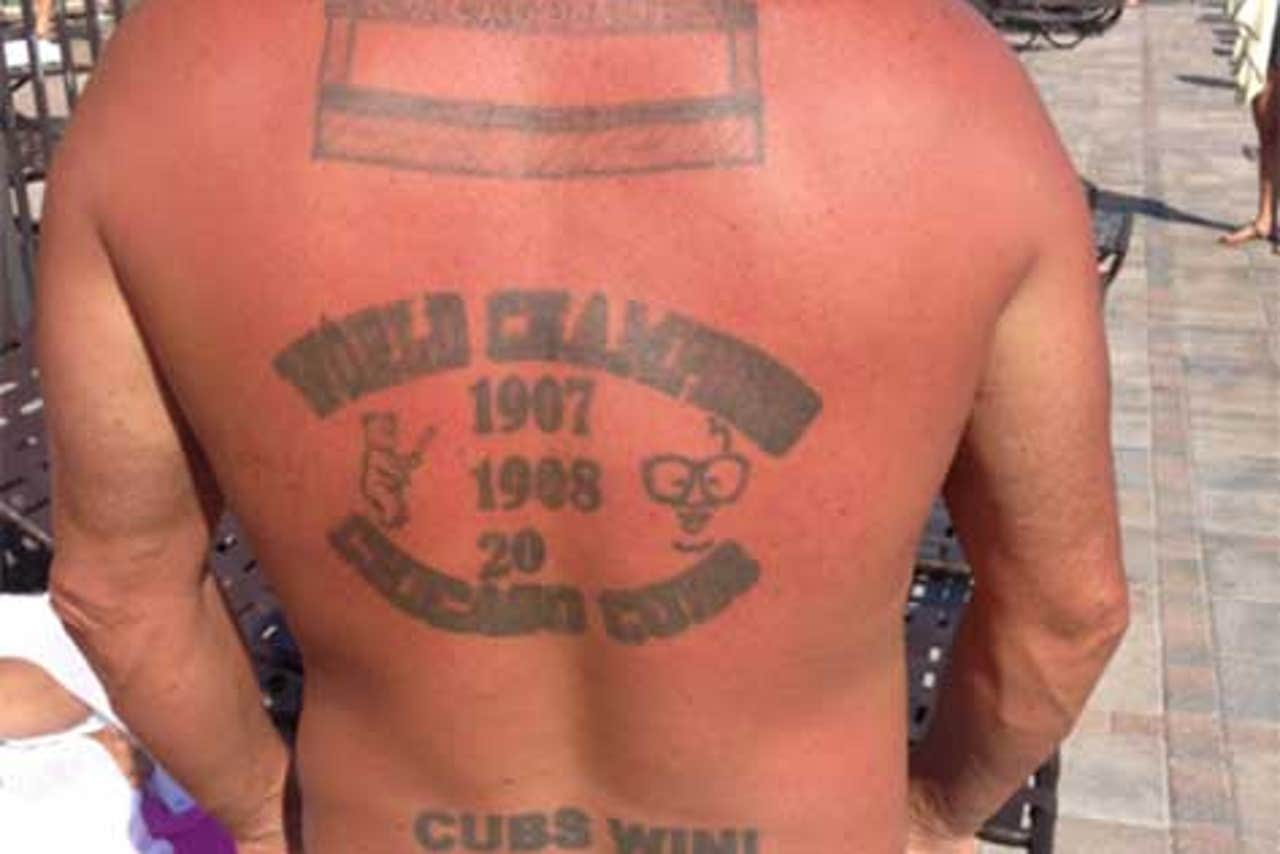 That means the Cubs are on the hook to win a World Series in the next 86 years. Otherwise, this guy's tattoo will look ridiculous. And how will he live that down in 2100?
Although to make it to that year, it would mean this guy would live an absurdly long life. Given the advancements of modern medicine, perhaps 120-some years old or whatever is a possibility. But let's not forget what the ravaging, soul-sucking, lifeforce-draining experience of being a Cubs fan for so long would do to a person.  
The premature championship tattoo has become something of a prevalent gambit by faithful sports fans in the recent past. A Seattle Seahawks fan got a "Super Bowl XLVIII Champs" tattoo before the season even started last year. A Kentucky Wildcats men's basketball fan got a "2014 Nationals Champs" tat before March Madness was in full swing earlier this year, when the prospects of his favorite team making the national championship game were remote at best.
Fingers crossed for this fan that the Cubbies can pull off a World Series title before the calendar rolls over to the year 2100.
Fingers crossed. The clock is ticking.
[H/T Barstool Sports]
More from Sportress of Blogitude:
---
---