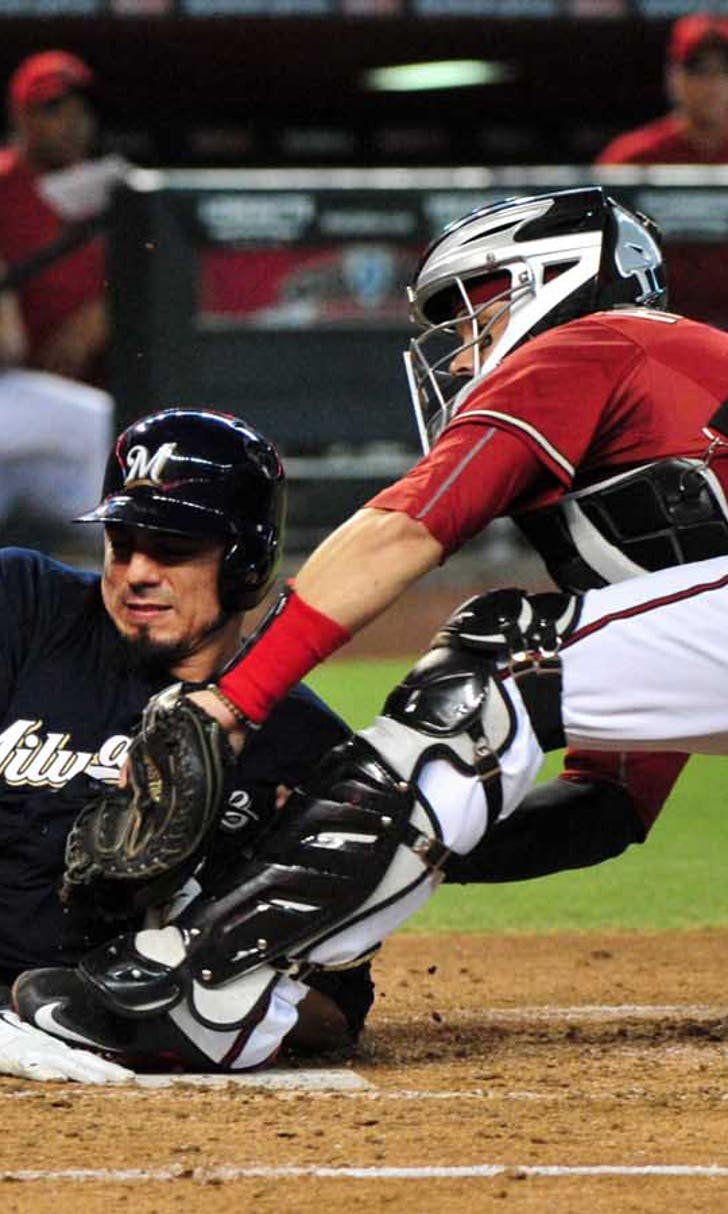 Crew suffers another shutout at hands of Diamondbacks
BY foxsports • July 26, 2015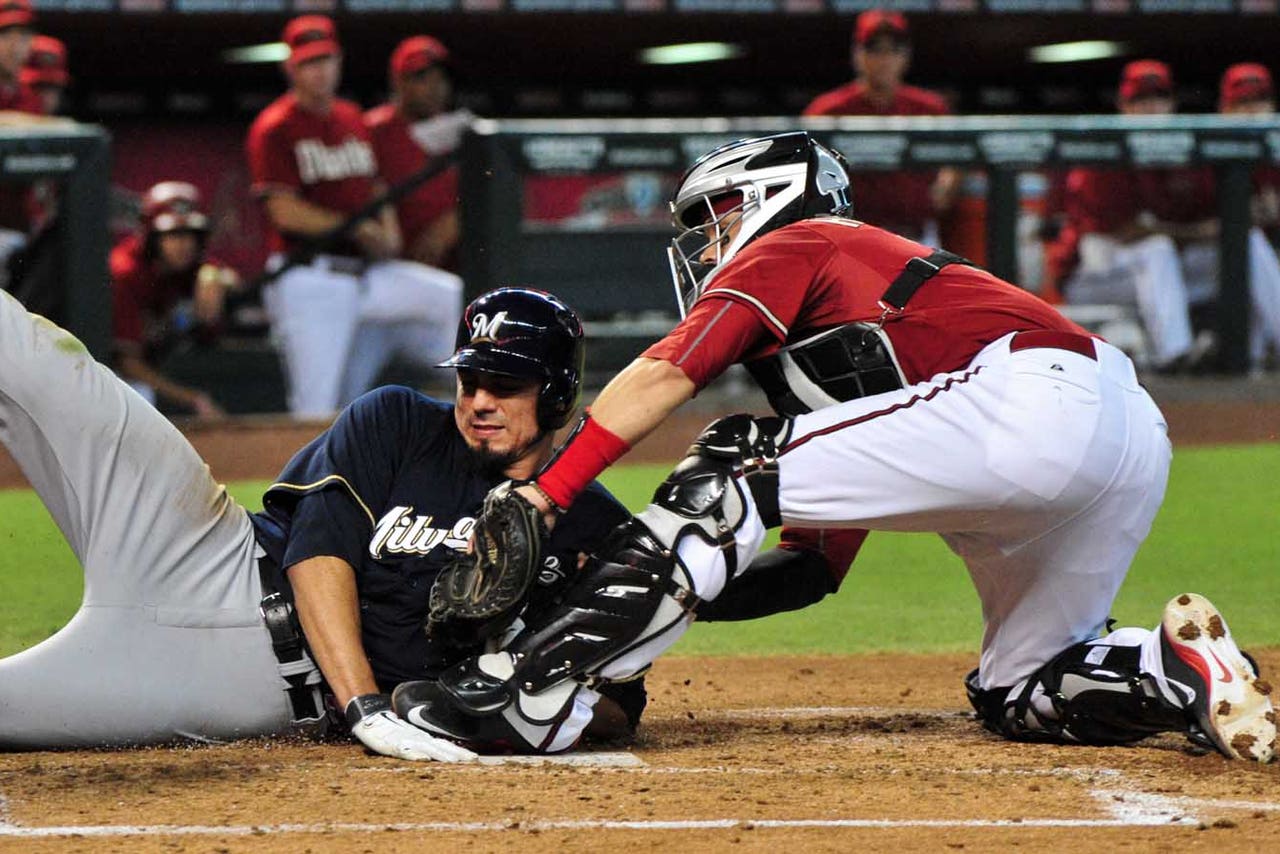 PHOENIX -- The Milwaukee Brewers must wonder what's with the vanishing offense.
Just a few days ago, they were knocking it all over Miller Park. They come to Arizona and it disappears like a drop of rain in the desert sand.
And this is supposed to be a hitter-friendly ballpark.
Jeremy Hellickson was the latest starter to stifle them, pitching out of trouble through six innings in the Diamondbacks' 3-0 win on Sunday. It comes on the heels of a 2-0 loss Saturday night, Arizona's first consecutive shutouts in four years. In all, Milwaukee lost three of four in the series.
"We just haven't been able to put innings together" Brewers manager Craig Counsell said. "We had a good opportunity in the third inning, but we just haven't been able to keep the line moving the last couple of days. We're in a little bit of a drought here, but I'm confident we'll score runs."
Jake Lamb tripled, doubled, drove in a run and scored another for the Diamondbacks, who put a successful finish to an otherwise disappointing 4-6 homestand. Lamb, returning to his Seattle hometown for a series starting Monday, is getting back to the form he had before going down with a foot injury.
"I was a little rusty and I wanted to be hitting .400 like I was at the beginning," Lamb said. "I had a bunch of meetings with Turner Ward our hitting coach and it was just a matter of just having trust. I had a plan but I was never trusting it."
After scoring 27 runs in the four games before coming to Arizona, the Brewers managed just five in four against the Diamondbacks.
Hellickson (7-6) allowed four hits, struck out six, walked three and hit a batter. Relievers Andrew Chafin and David Hernandez threw a perfect inning apiece before Brad Ziegler completed the shutout for his 17th save, the last 15 in a row.
Matt Garza (5-11) gave up three runs on seven hits in 5 2/3 innings for Milwaukee. He struck out five, walked three and hit a batter. Garza is 1-4 in his last five starts but was coming off a six scoreless-inning effort against Cleveland.
"I feel like he deserved a little better outcome than he got," Counsell said. "He was one pitch away from a really nice outing."
With Arizona nursing a 1-0 lead, Lamb opened the sixth inning with a double down the right field line. Nick Ahmed drew a one-out walk, then Oscar Hernandez struck out. That brought up pinch hitter Chris Owings, who doubled just inside the left field line to clear the bases and make it 3-0.
"Their guy threw the ball well and kept us off-balance, and they came up with big hits when they needed to," Garza said. "Owings in the sixth inning with that slider in the dirt, just tip your cap. The guy hit a good pitch. It was down in the dirt. It is what it is. That's all there is to it."
Milwaukee's Gerardo Parra, a leading candidate to be traded before Friday's deadline, singled in the third to extend his hitting streak to 10 games.
Brewers left fielder Khris Davis dropped a routine flyball to prolong the third but Paul Goldschmidt struck out to end the inning. Davis also struck out four times.
Milwaukee moves to the second leg of its seven-game trip, opening a three-game series Monday night in San Francisco. Kyle Lohse (5-11, 6.29 ERA) starts for the Brewers, Chris Heston (10-5, 3.18) for the Giants.
---
---