Indianapolis Colts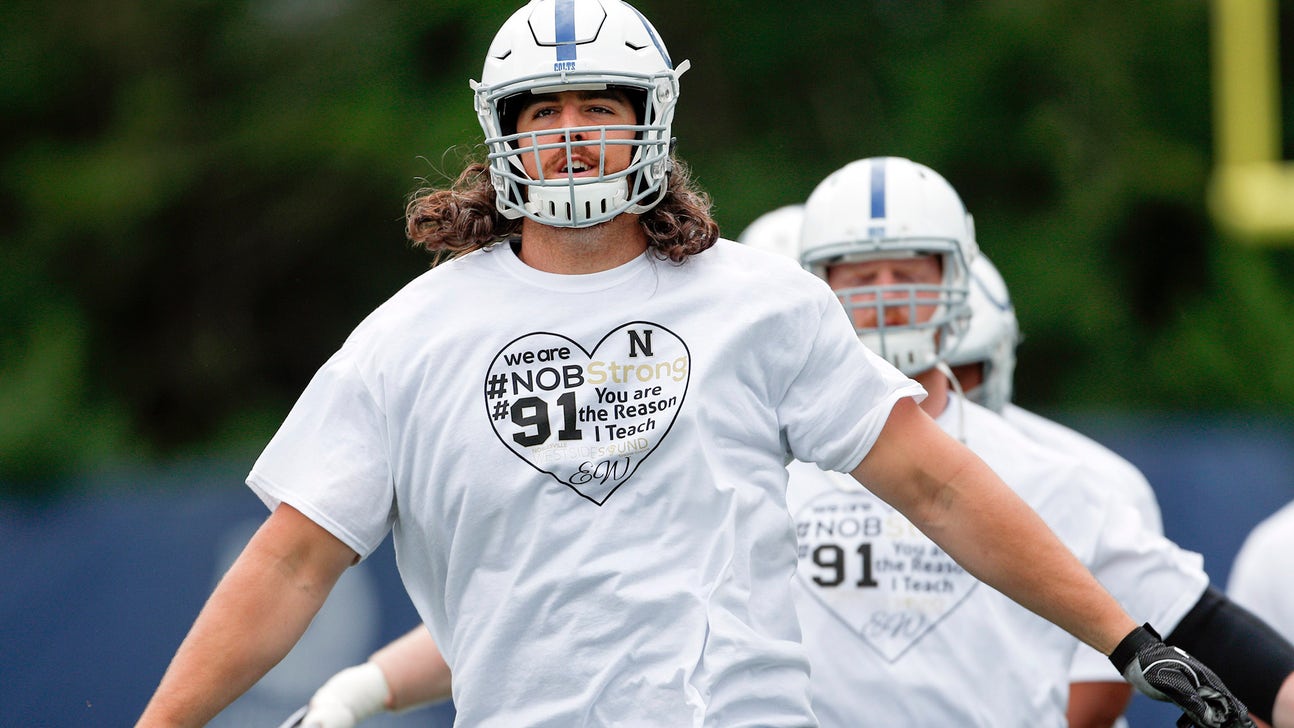 Indianapolis Colts
Colts' revamped line studying hard for matchup with Jags
Published
Nov. 9, 2018 9:00 a.m. ET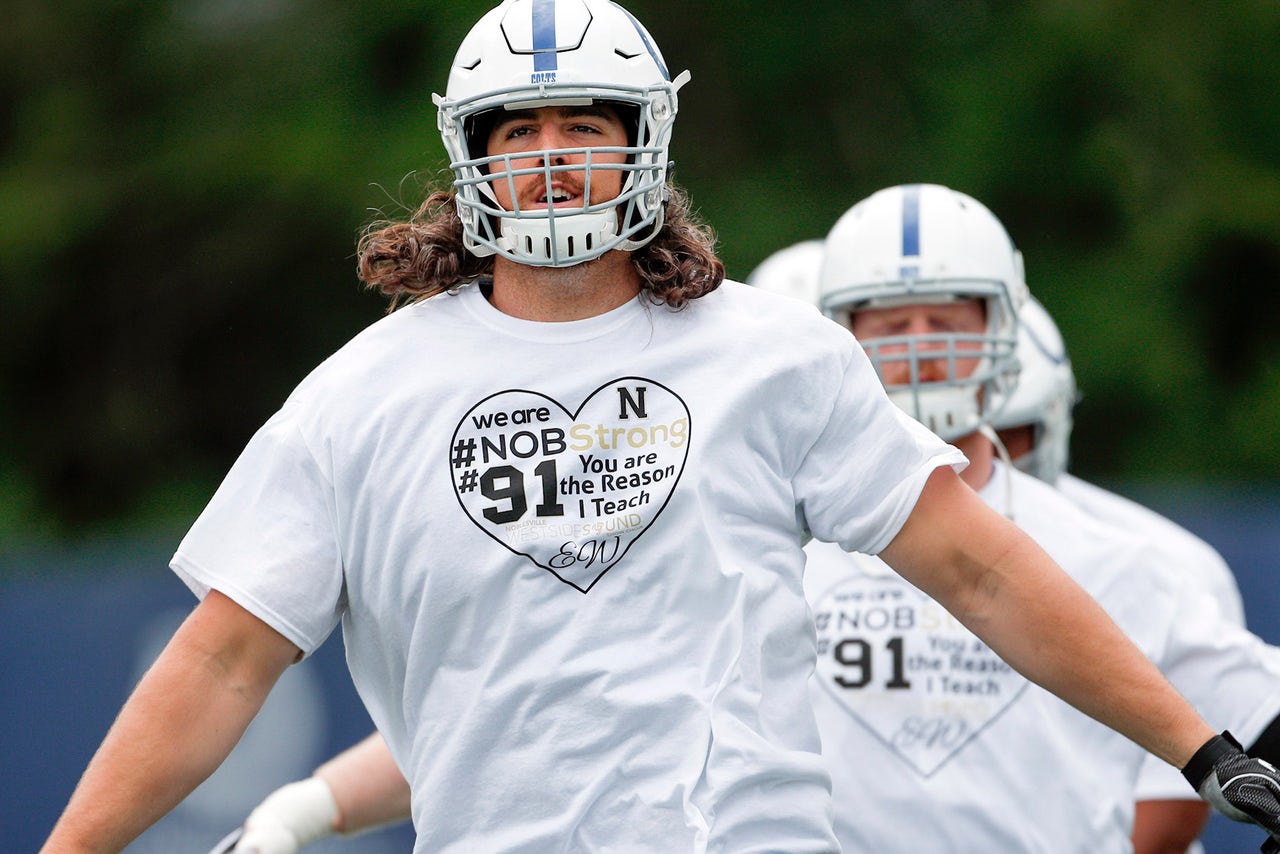 INDIANAPOLIS — The Indianapolis Colts spent their offseason cramming for Sunday's test.

They understood that to ascend in the AFC South, they needed a bigger, stronger offensive line, better coaching and different study habits. So far, they've aced it.

Now they face their biggest challenge: Jacksonville's daunting defense.

"We don't need any incentive. It's the NFL, we go out there, it's our job to protect the quarterback," longtime left tackle Anthony Castonzo said. "The past is the past, we're going to try the best we can."

Just about anything would be an upgrade over what's happened lately against the Jaguars.

When these teams previously met, late last season, the Jaguars finished with four sacks — a significant improvement over the 10 sacks Indy allowed six weeks earlier last season.

Those 14 sacks accounted for more than one-fourth of Indy's season total, showing general manager Chris Ballard where the Colts needed to focus their attention to get back into the division race.

Ballard found two starters in the draft, left guard Quenton Nelson in the first round and right tackle Braden Smith in the second. He added right guard Matt Slauson in free agency. Center Ryan Kelly returned to form following an injury-filled 2017 season, and even after Slauson went down with a back injury the Colts have managed to find solid replacements.

As a result, Andrew Luck has been sacked just 10 times all season, none in his past 154 attempts — the longest stretch of his pro career.

The improvement can't be measured by pass protection alone. Marlon Mack rushed for career highs each of the past two weeks and has given Indy (3-5) its first back-to-back 100-yard rushing games since 2007.

Still, the Colts know they are far from perfect and careful study of last year's two game tapes reveal just how quickly Jacksonville's defense can expose their lingering flaws.

"I'm not going to tell you what our weaknesses are but this is going to be a big week coming off the bye," Castonzo said. "It's going to be tightening the screws on the things that we can."

But this Jacksonville team doesn't resemble the one that reached last year's AFC championship game, either.

Despite being ranked No. 1 against the pass and No. 2 in total defense, only seven teams have fewer sacks than the Jags (19) and only three teams have produced fewer turnovers (seven).

It explains why the Jags (3-5) have lost four straight and, like the Colts, are 2½ games behind division leader Houston.

Coach Doug Marrone doesn't expect this week's challenge to get any easier, especially against an opponent hoping to ace its biggest test of the season.

"It's a really, really good group and honestly right now collectively, I would have to say when you look at them on film they're probably the best offensive line that we have seen this year," Marrone said.



WELCOME BACK

Jaguars running back Leonard Fournette is expected to return after missing six of the past seven games because of a strained right hamstring.

He practiced in full for the first time in more than a month Monday and did the same Wednesday. Marrone says the coaching staff won't limit Fournette's touches against the Colts.

"We are full-boring everybody," Marrone said. "Once a guy is ready to play, that has to be our expectation."

PAYING TRIBUTE

Adam Vinatieri became the NFL's career scoring leader at Oakland.

On Sunday, the Colts will celebrate the record-breaking moment during a pregame ceremony at Lucas Oil Stadium. Details are being kept under wraps.

Not surprisingly, the 45-year-old Vinatieri doesn't want to make too big a deal out of it.

"I want to keep it fairly low key," Vinatieri said. "I don't want to be a distraction. It's a fun accomplishment, it's a big accomplishment not only for me but for the guys I've played with. But at the end of the day the only thing I want to get out of this weekend is a win."

GOING BACK

Jaguars receiver Donte Moncrief, who spent the first four years of his career in Indianapolis, is looking forward to going back for the weekend.

"There's going to be a lot of emotions," Moncrief said. "I've still got to go out there and play and make plays like I've been doing. Don't try to make it too big. Just go out there and do what you usually do."

Moncrief has 29 receptions for 379 yards and two touchdowns this season. He signed a one-year, $9.6 million contract with the Jaguars in March, betting on himself to stay healthy and prove he's worthy of a more lucrative, long-term deal in the league.

MR. 3,000

With seven passing attempts Sunday, Luck will hit No. 3,000.

He needs one TD pass to tie Eli Manning (156) for the 10th-highest total in league history over a player's first seven seasons and three to match Cam Newton (158) for No. 9.


---
---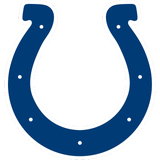 Get more from Indianapolis Colts
Follow your favorites to get information about games, news and more
---