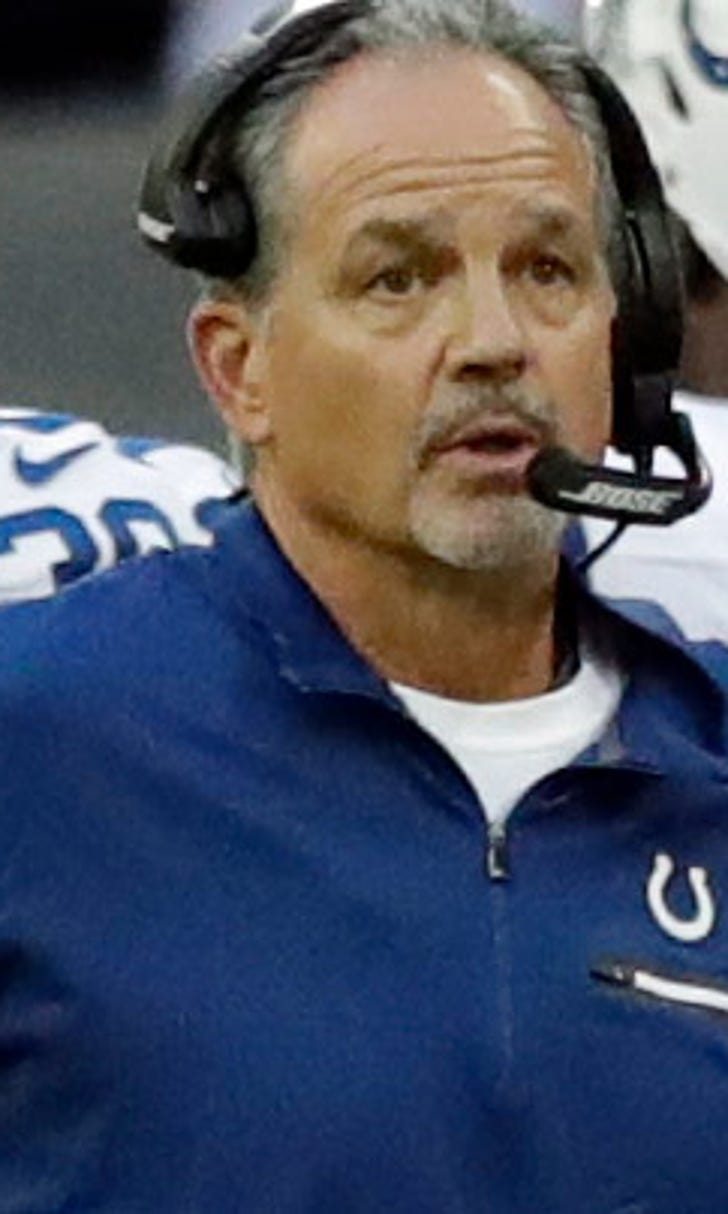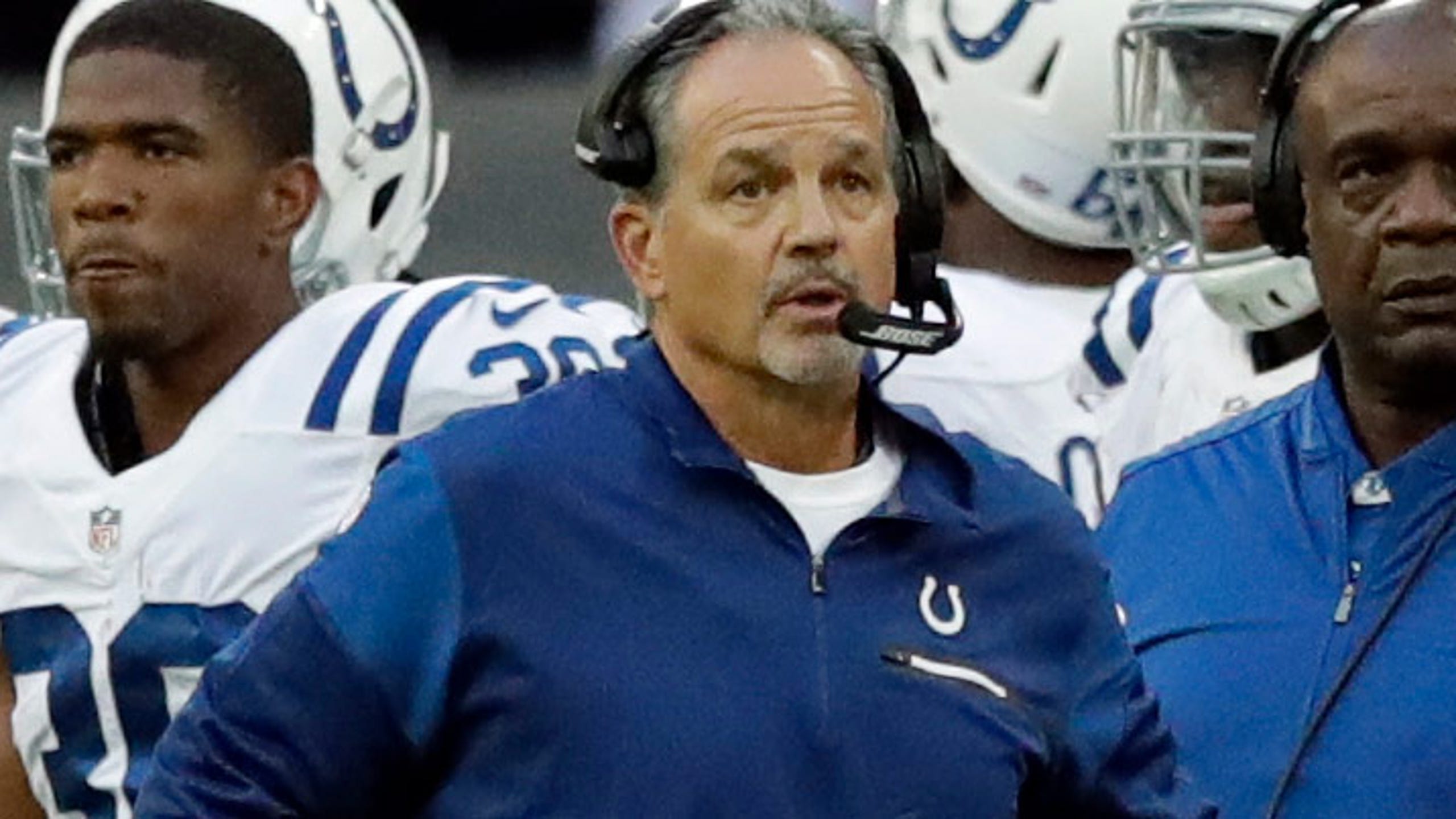 Colts return from London facing all kinds of problems
BY foxsports • October 3, 2016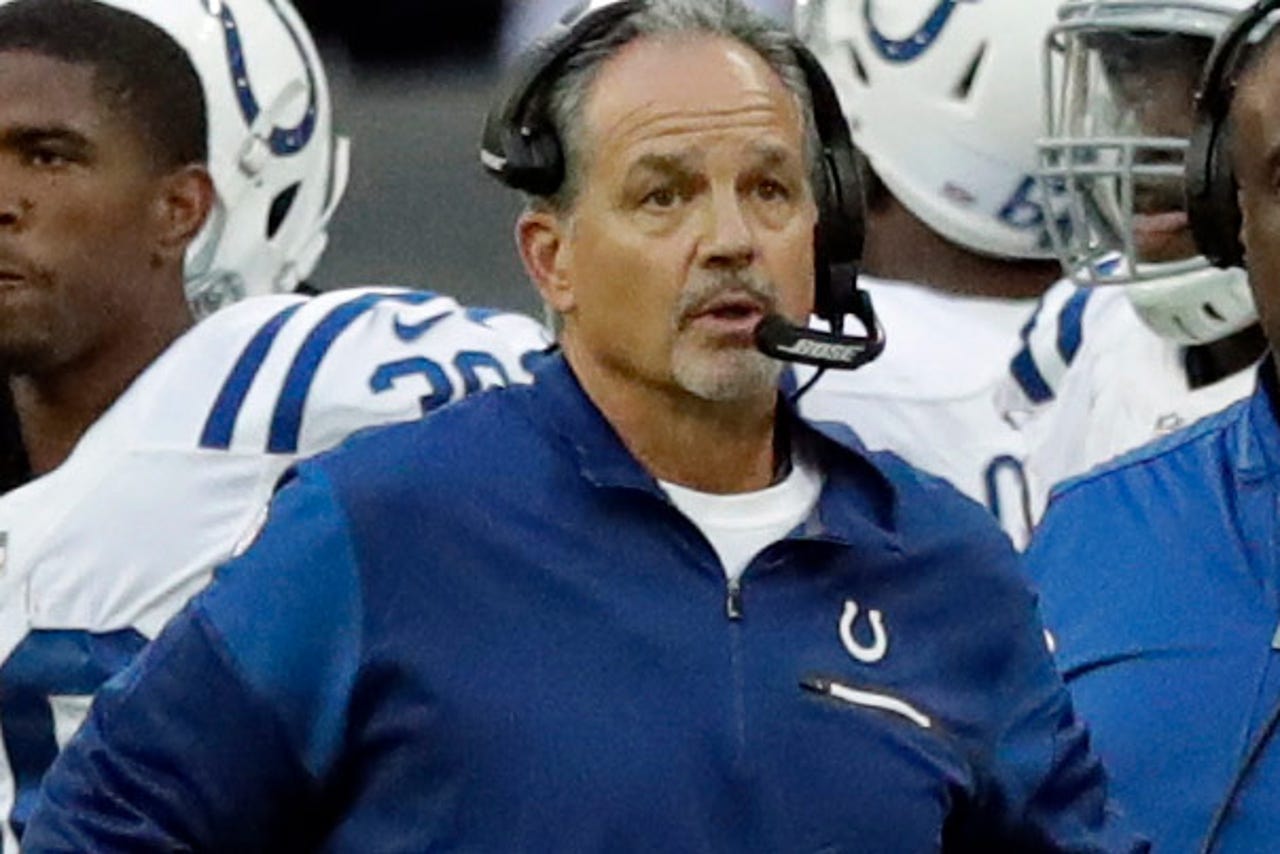 INDIANAPOLIS -- It is one month into the NFL season, and the concern in Indianapolis is already growing.
Coach Chuck Pagano is still trying to get his offense in sync, looking for ways to pressure opposing quarterbacks, working on convincing players to avoid preventable penalties and focusing on getting his team to function well at the same time.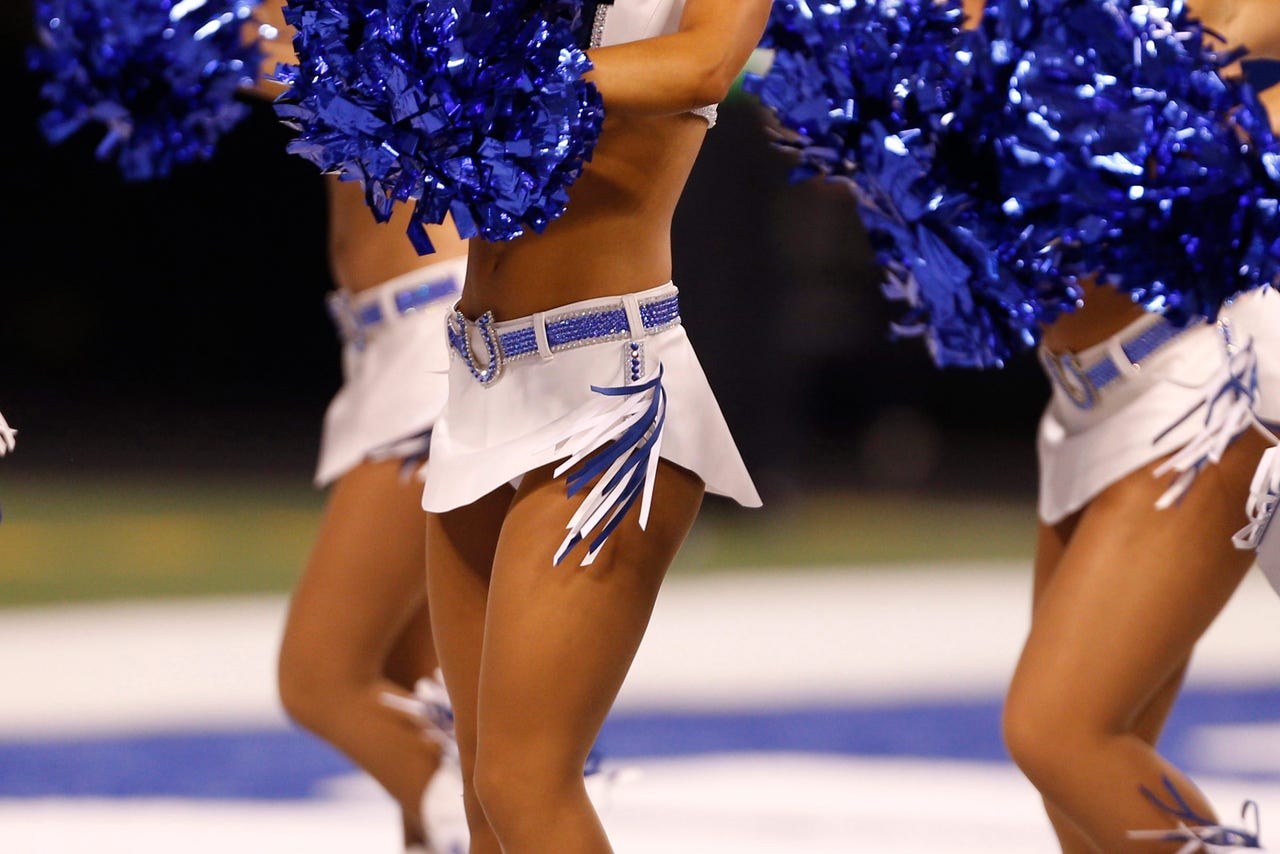 View from the sidelines: NFL cheerleaders 2016.
If Pagano didn't have enough to contemplate before last weekend's trip to London, the eight-hour flight home certainly drove home the point.
"Obviously, you can't keep spotting teams the leads and the points that we do and expect to have these comebacks," he said Monday.
"(We were) down 11 at half and then got down 17 and then finally caught fire in the fourth quarter and played good football. But you can't play three quarters of football the way that we played."
The troubles have become so pronounced that even players are speaking freely about what's gone wrong.
After Sunday's 30-27 loss to previously winless Jacksonville, Andrew Luck offered a rare, general critique by calling on the Colts (1-3) to "be more professional."
He also blamed this season's sluggish start to "bad ball" and a lack of "focus." Other players shared similar sentiments in the locker room.
And the usually cautious Pagano hasn't held back, either.
"Too many penalties. Too many missed opportunities. Too many dropped balls," he said Sunday. "We didn't tackle well, they ran the ball well. We didn't do our job on the defensive side when it had to be done."
For the Colts (1-3), these are not new problems.
Last season, they finished 18th in the NFL in penalties and routinely found themselves trying to dig out of early deficits.
Everyone from team owner Jim Irsay to Pagano's assistants spent the offseason discussing the need to better protect Luck, and general manager Ryan Grigson responded by using four of eight draft picks on offensive linemen.
So far, little has changed.
Indy has allowed a league-high 15 sacks and Luck is on pace to be hit nearly 200 times this season -- far more than anyone wants.
While part of that could be explained by the infusion of rookies, three of whom started Sunday, the bigger concern has been the play of left tackle Anthony Castonzo, a six-year veteran. Thirteen months ago, Castonzo signed a four-year, $43 million contract, but he struggled most of last season and is off to another poor start.
But the problems run deeper on offense.
The Colts have self-destructed often because of bad hands, poor decisions and ill-timed penalties -- all of which sabotaged their hopes in London.
"It's not on one person. It's on the unit," Luck said. "It's sloppy and it has to be fixed. We know that. You overcome it in some games, you don't in others."
Defensively, there are other concerns.
Only nine teams have fewer sacks than Indy (seven), only five teams have allowed a higher completion rate than Indy (68.1 percent) and only two teams have allowed more points than the Colts (125).
And they didn't help themselves with a spate of penalties that included three unnecessary roughness calls plus a pass interference call and a holding call during a four-play sequence that led to a Jacksonville field goal at the end of the first half.
It's enough to baffle any coach, especially one such as Pagano, who had previously coached the secondary and served as a defensive coordinator.
"Penalties, poor execution, just fundamental things early on got us in the hole that we were in," he said. "Again, we had opportunities. There were plays to be made and we didn't capitalize on them."
So, before the Chicago Bears (1-3) come to town this weekend, Pagano will spend his waking hours looking for those seemingly elusive solutions.
"All you can do is keep coming to work, keep working to get better," Pagano said. "We've got to improve, got to find a way to play better early and you've got to finish."
Notes: Because of the long trip back, Pagano gave his players some extra rest Monday. Players were not available to take questions. ... Defensive lineman Art Jones returned to the team complex following his four-game suspension for violating the league's policy on performance-enhancing substances. Pagano has not said when Jones might be able to play ... Pagano also sounded hopeful about getting three injured players back this week. He said cornerback Darius Butler (hamstring) should return to practice Wednesday. He also expects right guard Denzelle Good (back) and right tackle Joe Reitz (back) to practice on a limited basis Wednesday.
---
---