Indianapolis Colts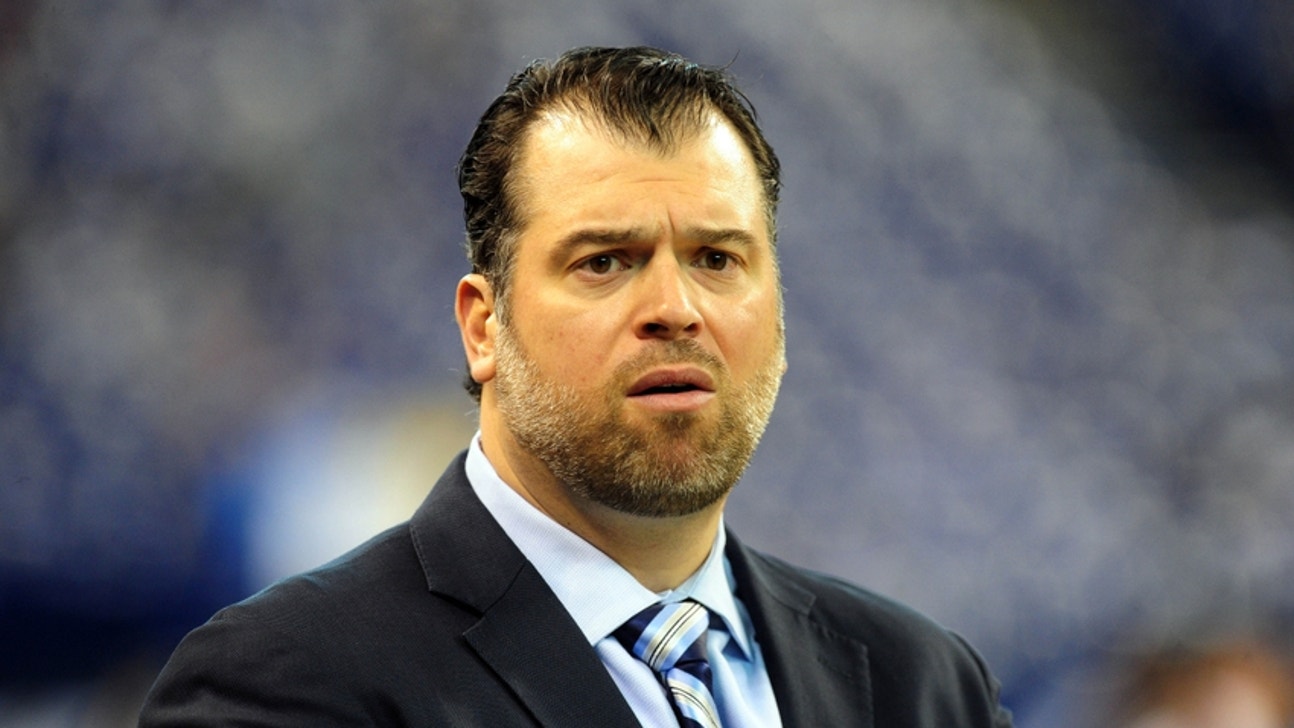 Indianapolis Colts
Colts fire GM Ryan Grigson after five years
Published
Jan. 21, 2017 6:36 p.m. ET
INDIANAPOLIS -- Ryan Grigson spent tens of millions in free agency, trying to turn the Indianapolis Colts into a Super Bowl contender.

When most of those big investments went belly up, the first-time general manager paid the price.

On Saturday, Colts owner Jim Irsay fired Grigson after five up-and-down years that ended with Indy missing the playoffs in consecutive seasons for the first time since 1997-98.

"It was a tough decision, well thought out and in the end the right decision for the Colts," Irsay said.

Initially, Grigson looked like a genius.

He hit it big on his first four draft picks -- quarterback Andrew Luck, tight ends Coby Fleener and Dwayne Allen and receiver T.Y. Hilton -- and used a series of shrewd, cost-effective moves to deliver one of the greatest turnarounds in league history.



But after Grigson's costly misfires over the past several seasons, such as selecting first-round bust Bjoern Werner in 2013, trading a first-round pick for Trent Richardson in 2014 and loading up on a group of aging, high-priced free agents to make a Super Bowl run in 2015, Irsay had no choice.

The timing, almost three weeks after the season ended, was strange -- and comes after many thought the delay meant Grigson and head coach Chuck Pagano were both safe.

Last January, Grigson and Pagano agreed to contracts that were supposed to keep them together through the 2019 season.

Thirteen months later, Grigson is gone and Pagano's fate may rest in the hands of a new GM.

Grigson, by trade, was a gambler who refused to play it safe.

"I think the guys that sit on their hands, they've got to live with themselves and look in the mirror and realize they didn't take any chances," he once said. "They've got to look at themselves and say, 'Did I even deserve this opportunity?' If you just sit on your hands and say, 'I'm going to play it safe all the time,' you might be middle of the pack. But if you don't take a swing, you're never going to hit it out of the park."

Irsay appreciated Grigson's unconventional style and penchant for taking chances.

What he didn't like was the underwhelming payout.

In five seasons, Grigson made 15 trades for players and only one, Pro Bowl cornerback Vontae Davis, played in Indy's season finale. Grigson also drafted 38 players -- 18 of whom finished the season with the Colts. Eleven were out of the NFL.

Then there was free agency, where Grigson signed dozens of expensive players. Only 11 were still on Indy's roster when the season ended, while 18 others were out of the NFL.

With an estimated $60 million to spend in free agency this year and a chance to get the Colts righted for the prime years of Luck's career, Irsay couldn't afford to roll the dice again with Grigson so he made the change.

The 44-year-old Purdue graduate's blunt personality didn't always mesh with that of coach Chuck Pagano. Irsay even acknowledged last summer that the two men needed to resolve their differences before he gave them the extensions.

Players didn't always get along with him, either.

"Thank God. 'Unwarranted Arrogance' just ran into a brick wall called karma," Pro Bowl punter Pat McAfee posted on Twitter after word first leaked.

Grigson also drew the wrath of Patriots fans by tipping off NFL officials that Tom Brady was using improperly inflated footballs during the 2015 AFC championship game. The Deflategate controversy eventually led to a four-game suspension for Brady as well as a fine and the loss draft picks for the Patriots.

And despite Irsay's repeated pleas to better protect Luck, Grigson, a former offensive lineman, never quite figured it out.

Luck missed 10 games because of injuries over the past two seasons and was sacked 41 times last season. The first real glimmer of hope appeared in December when the Colts held Minnesota and Oakland without a sack in back-to back games -- the only times all season they didn't allow a sack.

When Grigson arrived, the Colts were coming off a 2-14 season and were about to release Peyton Manning and several other aging veterans in a salary cap purge.

So Grigson cleaned house.

He fired Jim Caldwell, hired Pagano and revamped the roster with low-budget free agents to work with the cornerstone of the future, Luck.

It worked. The man once dubbed by a previous boss as a "great" expansion team general manager turned the Colts into a surprising 11-5 playoff-bound team.

Indy finished 11-5 each of the next two seasons, too, and advanced one step deeper in the playoffs each season.

The steady progression turned the Colts into a trendy Super Bowl pick in 2015, a trek that was derailed by a litany of injuries that forced the Colts to use five different quarterbacks just to finish 8-8.
---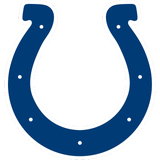 Get more from Indianapolis Colts
Follow your favorites to get information about games, news and more
---