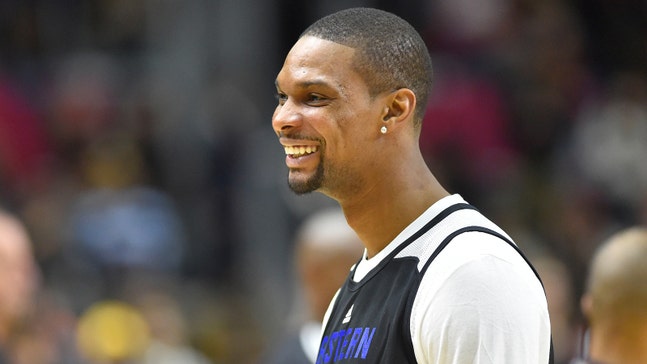 Chris Bosh with Heat for charity event, as future remains unclear
Published
Feb. 25, 2016 9:12 p.m. ET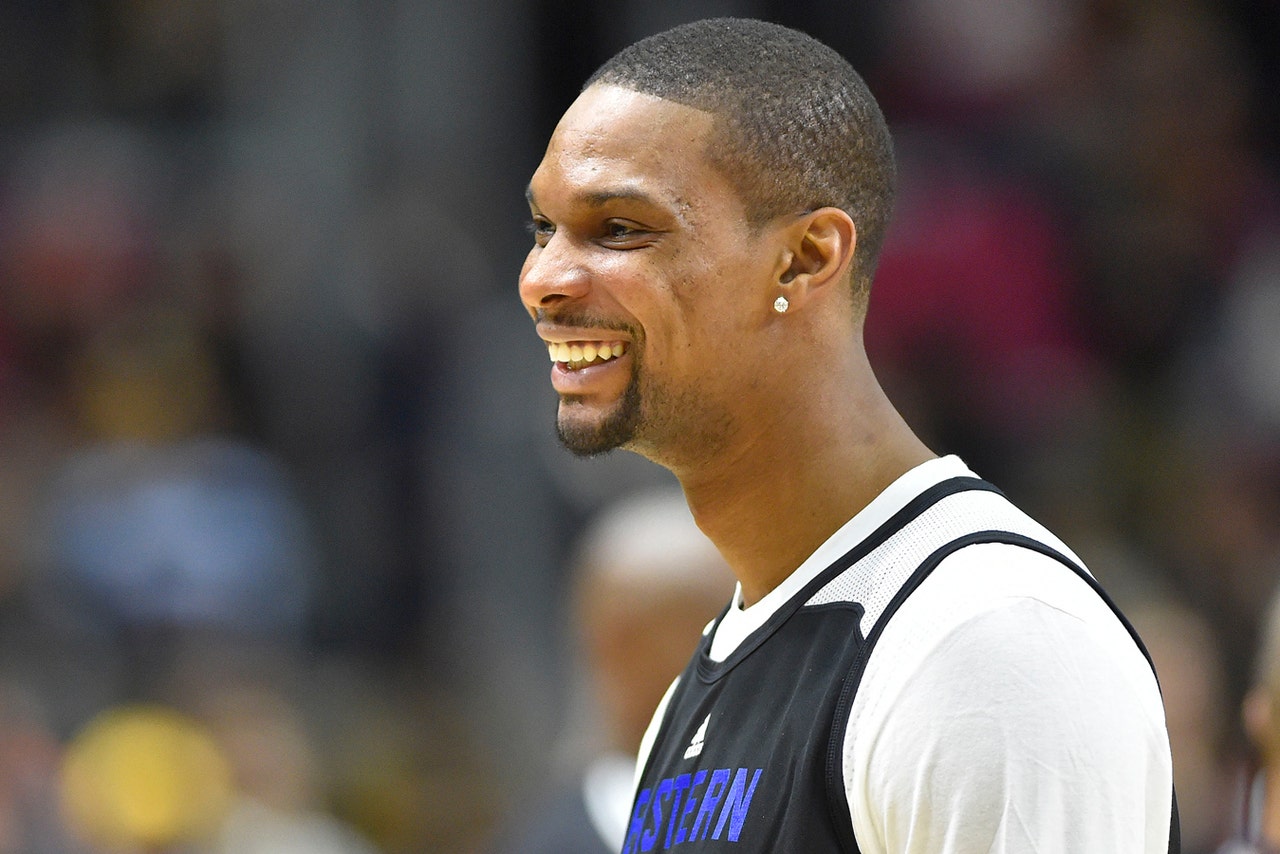 MIAMI (AP) -- Chris Bosh was back with the Miami Heat on Thursday night, albeit only for a team charity event.
The All-Star forward's basketball future remains unclear.
Bosh has been dealing with a blood clot that formed in his leg and took blood thinners to treat the problem earlier this month, a person with knowledge of the matter told The Associated Press more than a week ago. But Bosh has remained silent about the matter, not divulging anything about his current health situation or even if he plans to play again this season.
"There really isn't anything to say about that right now, as they are continuing to find ways and explore options," Heat President Pat Riley said at the team's charity gala Thursday. "That's probably the best way to deal with it."
Bosh has seen doctors in Miami, Boston and Toronto over the past two weeks to address the problem and determine a course of action. He entered the private event through a different door than most of his teammates Thursday night, then stayed through the start of Earth, Wind and Fire's performance later in the evening.
It's the second straight year that Bosh has had a blood clot thwart his season at the All-Star break. He missed the last 30 games of the 2014-15 season after one was found to have traveled to one of his lungs. This clot, while still a serious issue, was believed to have been confined to his leg and the expectation was that the bloodthinning medication would quickly fix the problem.
However, athletes in contact sports are typically discouraged from competition while on such medication because of an elevated bleeding risk.
"He's doing great," Heat guard Dwyane Wade said as he walked the red carpet with his wife, Gabrielle Union. "You have to ask him what he wants to do. That's not my position. He's a friend of mine. I care about his everyday life. Basketball is secondary when it comes to health. ... It's a decision he's going to have to make."
TAX WOES
With Joe Johnson getting bought out by Brooklyn and Andre Miller getting the same from Minnesota on Thursday, Riley indicated that the team will consider luxury-tax ramifications before deciding to pursue either. The Heat have a tiny bit of space under the tax line and could avoid paying the punitive repeater tax if they stay below that number.
"We have our limitations financially as far as what we can do and how much ... but obviously, being down another point guard, we may have to re-think that," Riley said.
The Heat lost backup point guard Beno Udrih for three months to a foot injury earlier this week, and are currently down to 10 available players with Bosh and Tyler Johnson (shoulder) also out, along with having two vacant roster spots.
Riley said that once Johnson and Miller clear waivers, he would reach out to their agents to explore options.
---
---