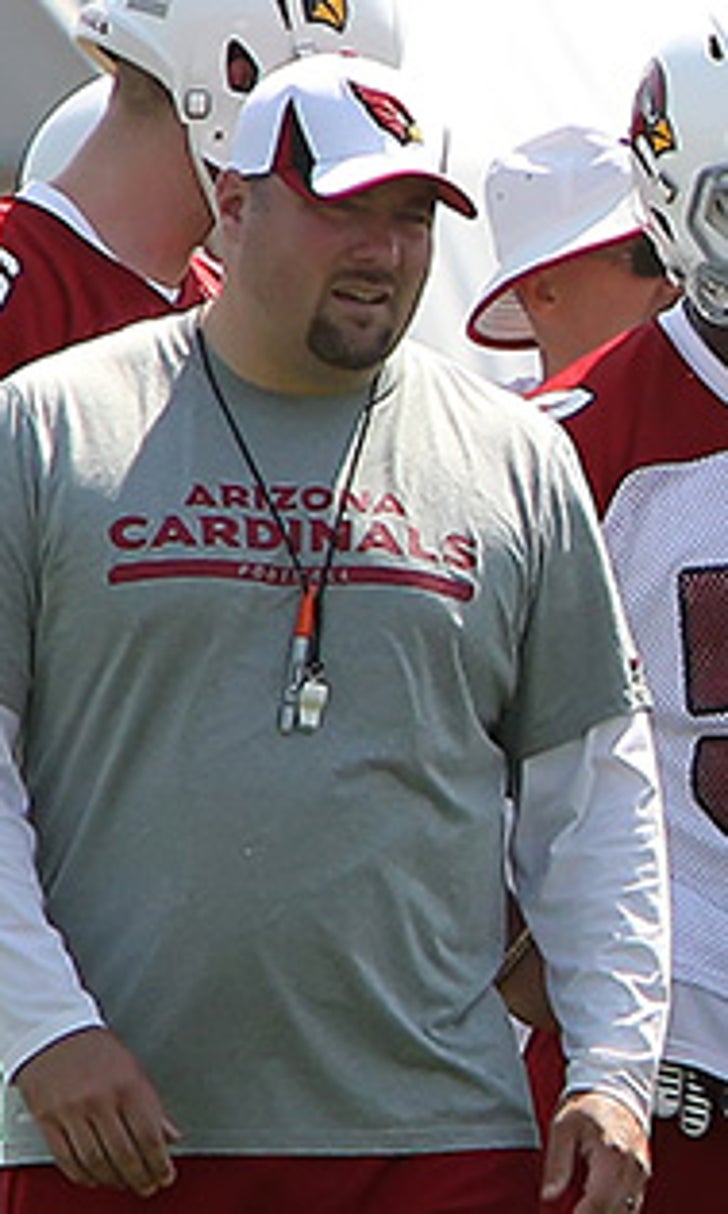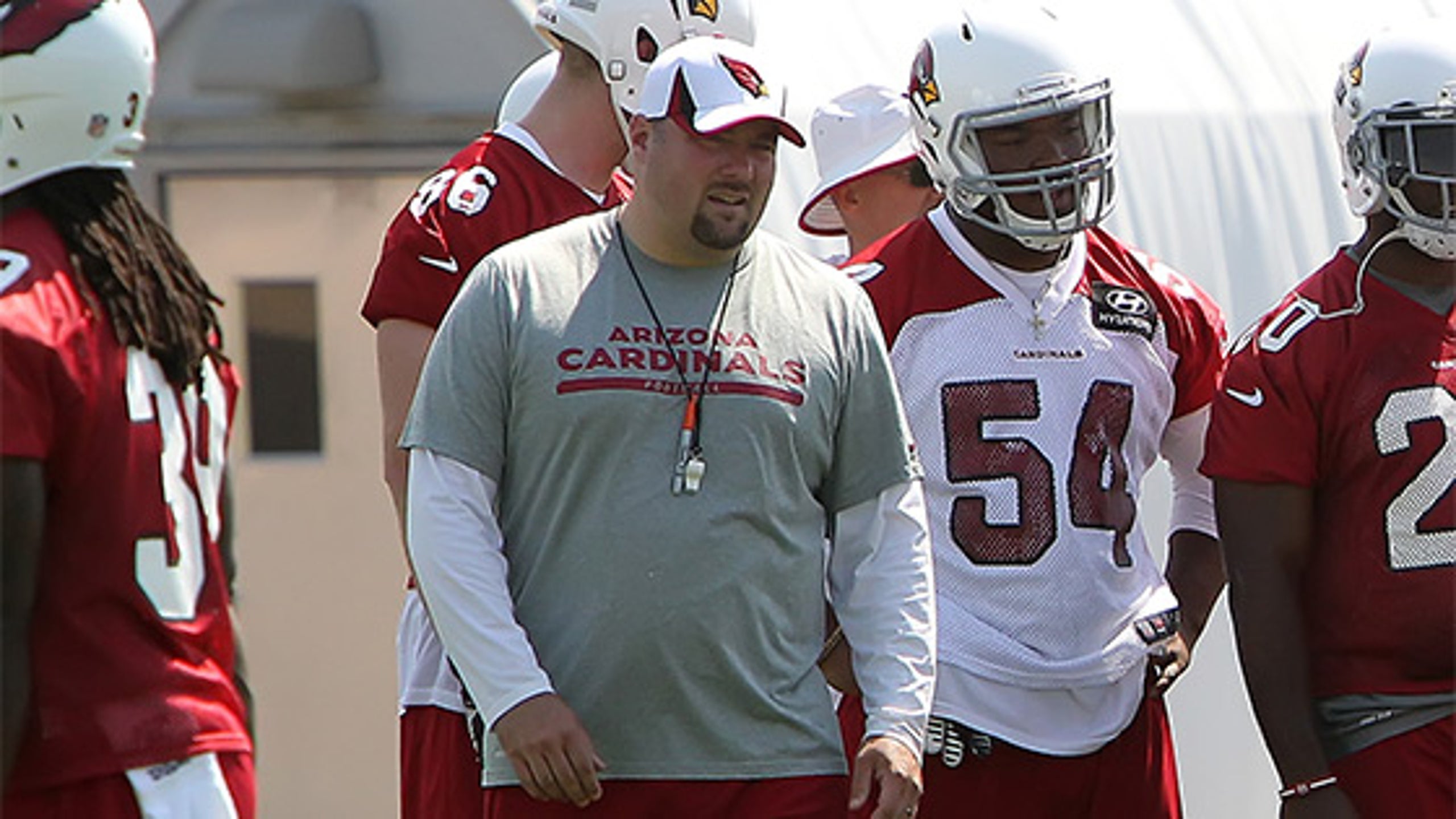 Cardinals promote James Bettcher to defensive coordinator
BY foxsports • February 4, 2015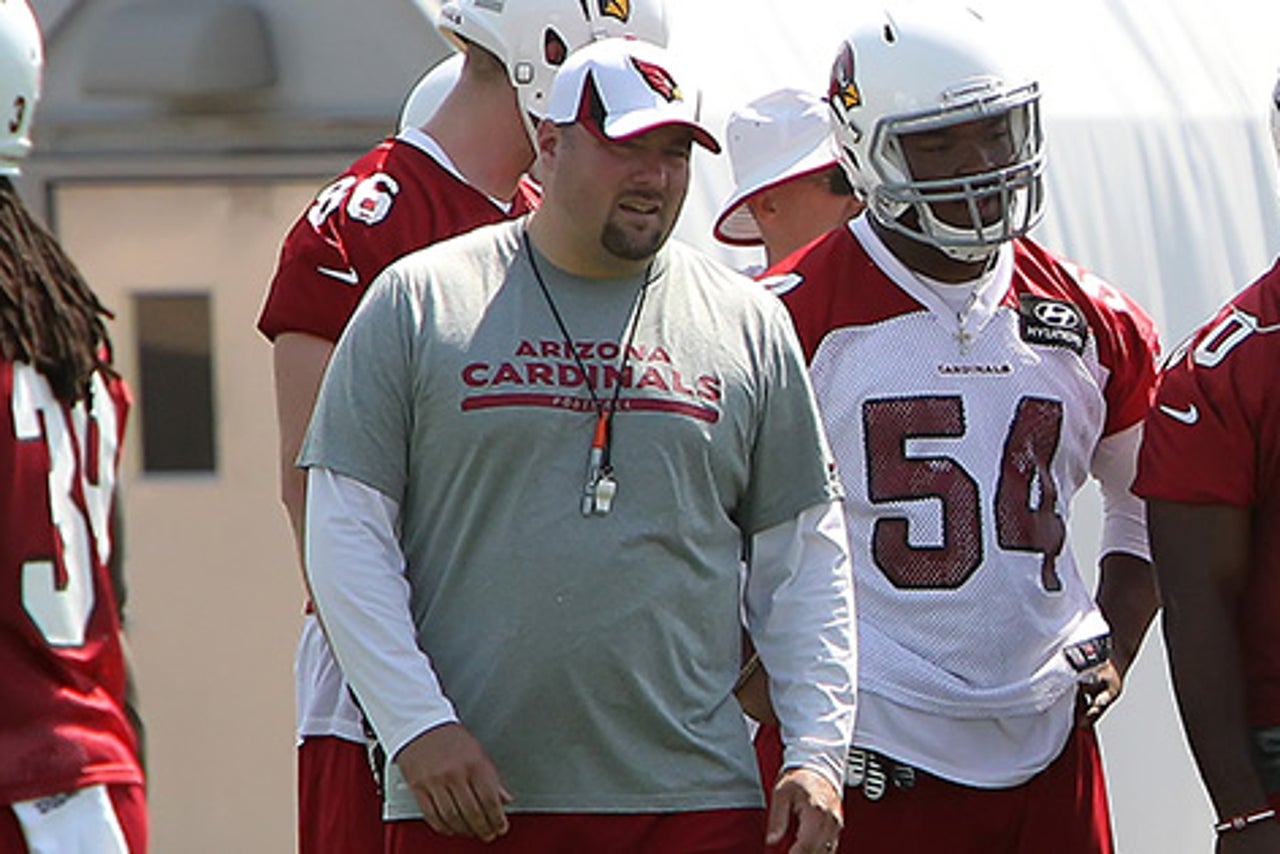 TEMPE, Ariz. -- From the worst-kept-secrets department, the Cardinals finally announced the promotion of James Bettcher from outside linebackers coach to defensive coordinator on Wednesday. Bettcher replaces Todd Bowles, who was hired as the New York Jets head coach last month.
When asked about Bettcher as a possible replacement at the NFL Awards ceremony on Saturday, Bowles didn't want to tip the Cardinals' hand because the move had not been announced, but he added, "I don't think you'll even notice that I'm gone," alluding both to Bettcher's ability and the expected continuation of the same philosophies and schemes the Cardinals ran under Bowles.
"It obviously makes it a lot easier from a continuity standpoint if everybody is already on the same page and knows what they're doing," defensive end Calais Campbell said in the week leading up to the Pro Bowl. "There is no real learning curve."
Under Bowles, the Cardinals defense was ranked sixth overall and No. 1 against the run in 2013. This season, despite the season-long absences of linebacker Daryl Washington (suspension), defensive tackle Darnell Dockett (ACL tear), linebacker John Abraham (concussions) and partial-season absences of safety Tyrann Mathieu (knee), Campbell (knee) and linebacker Matt Shaughnessy (knee), they still finished fifth in the league in points allowed per game (18.7).
They also remained as aggressive as any unit in the league. In Bowles' two seasons, the Cardinals' blitz rate was 46.5 percent, and that is not expected to change.  
The Cardinals also announced three other coaching staff changes. They hired Bob Sanders as the new linebackers coach. He was the Packers' defensive coordinator from 2006-2008 and coached linebackers with the Raiders the last two seasons. Sanders was a college assistant for 22 years before his first NFL gig in 2001, coaching linebackers in Miami. He also spent time with Buffalo.  
The team also promoted Mike Chiurco to Ryan Slowik's defensive assistant/assistant defensive backs coach job. Chiurco spent the last two years as head coach Bruce Arians' assistant, but was in line when Slowik joined Bowles' staff in New York.
Wesley Goodwin, who spent the last six seasons as a coach at Clemson, was hired to take Chiurco's old job. 
Before coaching outside linebackers with Arizona, Bettcher, 36, was the special assistant to Colts head coach Chuck Pagano in 2012 and the outside linebackers coach. He also spent nine seasons coaching at the college level at New Hampshire, the University of St. Francis, Bowling Green, North Carolina and Ball State.  
The Cardinals will hold a press conference to introduce him next week, since Arians is currently in Hawaii.  
Follow Craig Morgan on Twitter
---
---