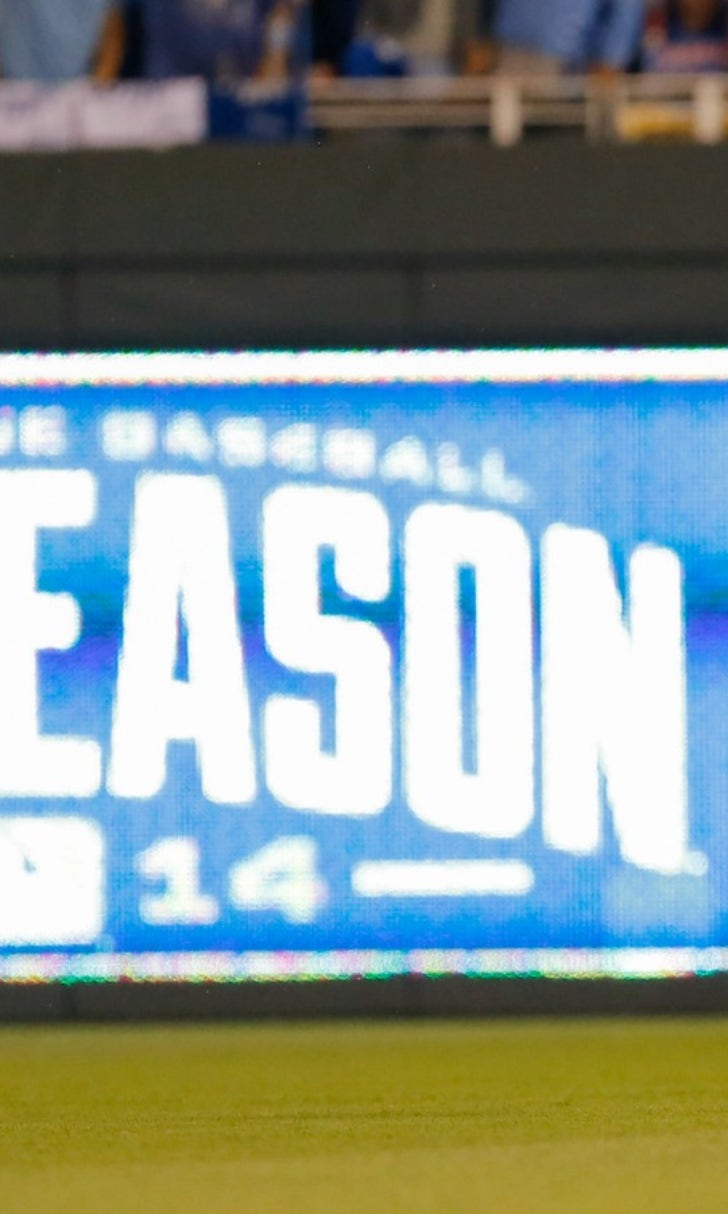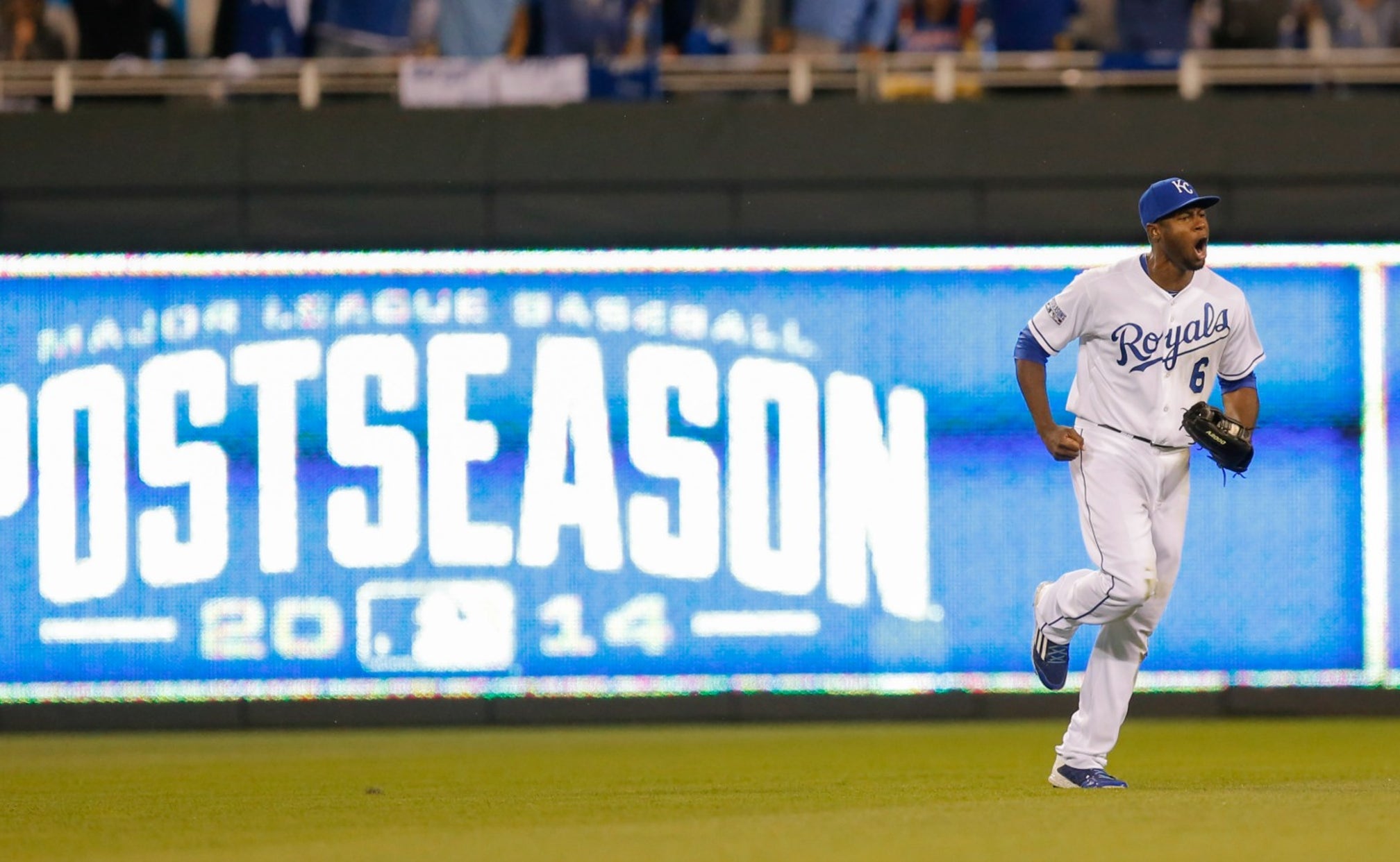 Cain keeps breaking opponents' spirits, lifting KC to greater heights
BY foxsports • October 6, 2014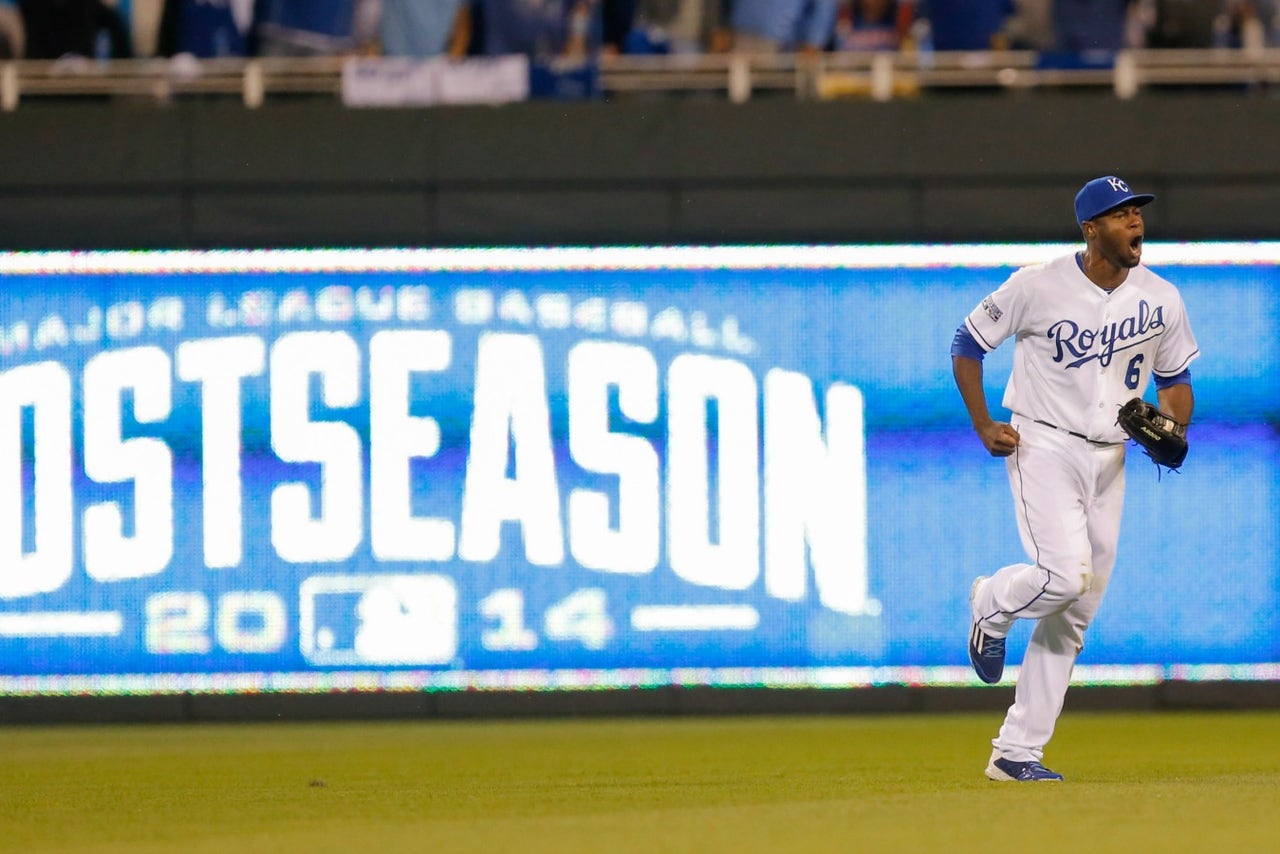 KANSAS CITY, Mo. -- For such a nice guy, he's also a Royal pain, a baseball Grinch in spikes, the Grim Reaper of hopes and dreams and line drives, the place where doubles go to die. Lorenzo Cain breaks hearts the way Ken Griffey Jr. broke hearts, the way Jim Edmonds broke hearts, the way Bo Jackson and Willie Mays did before them.
"When you're trying to battle your way back into a ballgame," Kansas City manager Ned Yost observed after his Royals routed the Los Angeles Angels, 8-3, on Sunday to advance to the 2014 American League Championship Series, "and somebody makes a great play, let alone two great plays in the same inning, it is a bit disheartening."
First baseman Eric Hosmer was the most valuable Royal in the American League Division Series, winning Game 2 with a home run in extra innings and helping put Game 3 away with a two-run shot at Kauffman Stadium. But let's tip a cap -- the way Game 1 starter Jason Vargas tipped his cap last Thursday, the way James Shields tipped his cap Sunday -- for No. 6.
The Extra-Base Eraser. The Gap Patroller. The ERA Saver.
"That's part of their team is their range in the outfield," said Angels manager Mike Scioscia, whose team posted an American League-best 98 wins in the regular season but were swept away, 3-0, by the Wild Card champs. "And it showed up in this series, for sure."
Who says Dayton Moore doesn't appreciate fancy baseball metrics? New baseball thinking says the most valuable thing in a game is runs (obviously), but the most precious thing -- because they're finite -- is outs.
Defensively, Cain takes away runs while piling on outs for the opposition. He's one of the best in the world at this, whether patrolling center -- where, like shortstop and catcher, those skills are of the most value -- or in right. The Florida native is a Zen master of all those little things, the finer points that make the game great but don't necessarily translate to television. He sets up, more often than not, in a decent (if deep) spot with complete confidence in the most challenging part of the outfield: reading the angle and descent of a ball as it comes off the bat. And even if the read isn't perfect, he has the make-up speed to get to the ball before it finds Mother Earth.
Or, in the case of Game 1, Jupiter.
Watch the Boulevard Royals Live postgame show on FOX Sports Kansas City after every Kansas City Royals postseason game.
Ask yourself where this series might be without Cain, in Anaheim, doing his Human Vacuum bit in the opener. Without him skying high into the air to rob Kole Calhoun of an almost sure double off the wall at Angel Stadium in the bottom of the first.
"(Game 1) was won by Kansas City with four incredible defensive plays," Scioscia told reporters after that contest. "That's what really kept those guys in the game."
And, in the fifth frame of Sunday's tilt, Cain was what kept Scioscia's guys from getting back into one. With the Royals nursing a 7-2 lead, James Shields faced a scenario of two runners on with one out and Angels slugger Albert Pujols -- who went to high school in nearby Independence, Mo., a lifetime .329 hitter at Kauffman Stadium who'd homered earlier in the game -- coming to the dish. Pujols lollipopped a 2-2 pitch from Shields into the gap in short left-center, almost the perfect landing spot, tailor-made for extra bases.
The 28-year-old outfielder took about a half-dozen long strides from dead center to left-center, sprung and stretched horizontally, snaring the ball in his webbing with one hand while using his right hand to stabilize his fall as he slid across the moist turf.
"I didn't see any way he could make that play," Yost said after the game. "I mean, when the ball was hit, I'm thinking, 'OK, that ball is a base hit,' and he came out of nowhere like Superman and caught it."
Out. Pandemonium.
"I kind of knocked the wind out of myself," Cain recalled. "But the next batter (hit) another line drive (and) I definitely got excited to make that play."
That aforementioned "next batter," Howie Kendrick, dropped a sinking liner into short, straightaway center, with Cain playing him a few steps back. No. 6 made up the ground again, sprinting forward this time in about three long strides, bracing his body with his right knee and shin and leaving a mighty dirt stain on his pant leg as his loping grab brought the half-inning -- and the rally -- to a swift end.
"I tipped my cap to him after the inning was over just strictly because I'm a fan," a grateful Shields would say later. "I'm a fan of watching that. It's pretty special."
So is Cain. We don't take Cain for granted, because we know how hard it is for the Royals to score runs -- at least, until this past week, anyway -- and that in order to win like that, you have to make it hard for the other guys, too. To that end, Lo sets the tone: Cain was second in the American League in defensive wins above replacement for a center fielder in each of the last two summers (2.8 in 2013, 2.7 this year).
"That's how I feel -- I want to catch every ball," said Cain, who hit .154 in the sweep of the Angels but recorded regular-season highs in games (133), hits (142), doubles (29) and steals (28) while posting a .301 average. "I'm not going to get to every ball -- one (earlier in the game) fell a little short, I almost got it, but he snuck it in. But I try not to let too many balls fall out there."
With this roster, right now -- full of spunk and chutzpah and confidence and minus marquee stars -- it's hard to pick one hero.
But it's not hard to pick who set the tone.
"I think I said it last week -- it's like having five outfielders out there," Vargas said as champagne streamed down his cheeks for the second time in a week. "It's unbelievable to have the corners covered like that, and the middle of the field (too). If it's in the air, it's caught."
After all, to paraphrase a wise philosopher, that's what leather do.
You can follow Sean Keeler on Twitter @SeanKeeler or email him at seanmkeeler@gmail.com
---
---