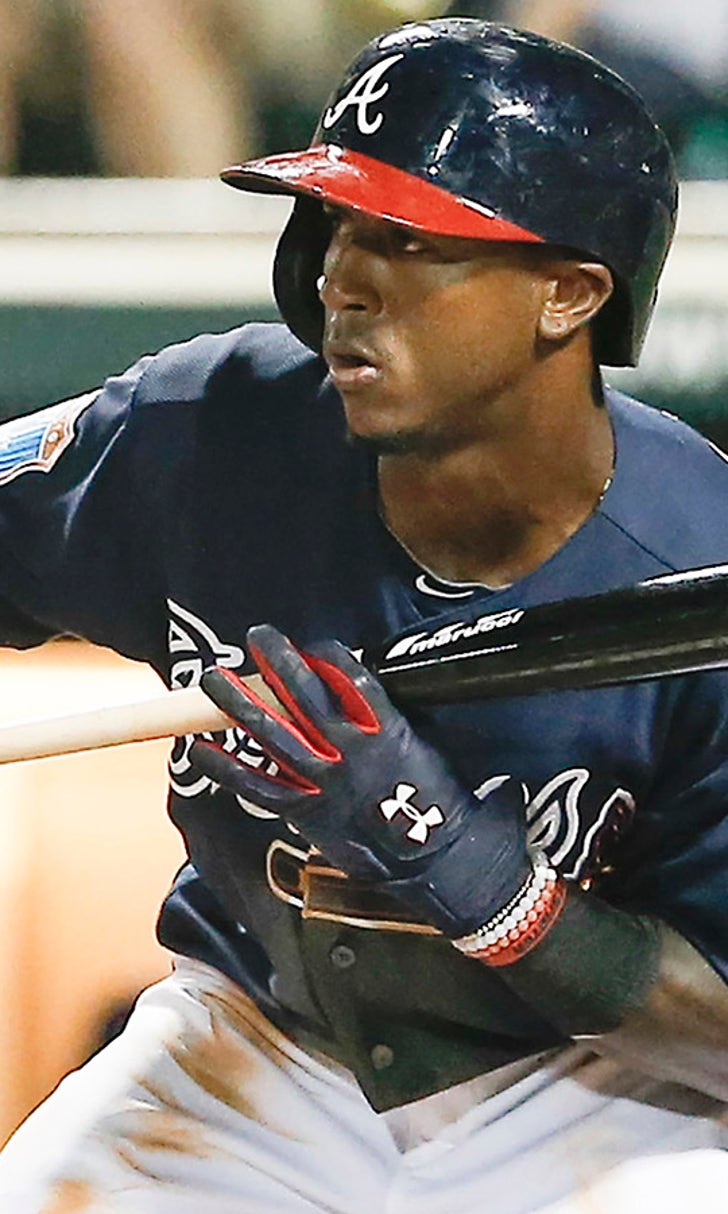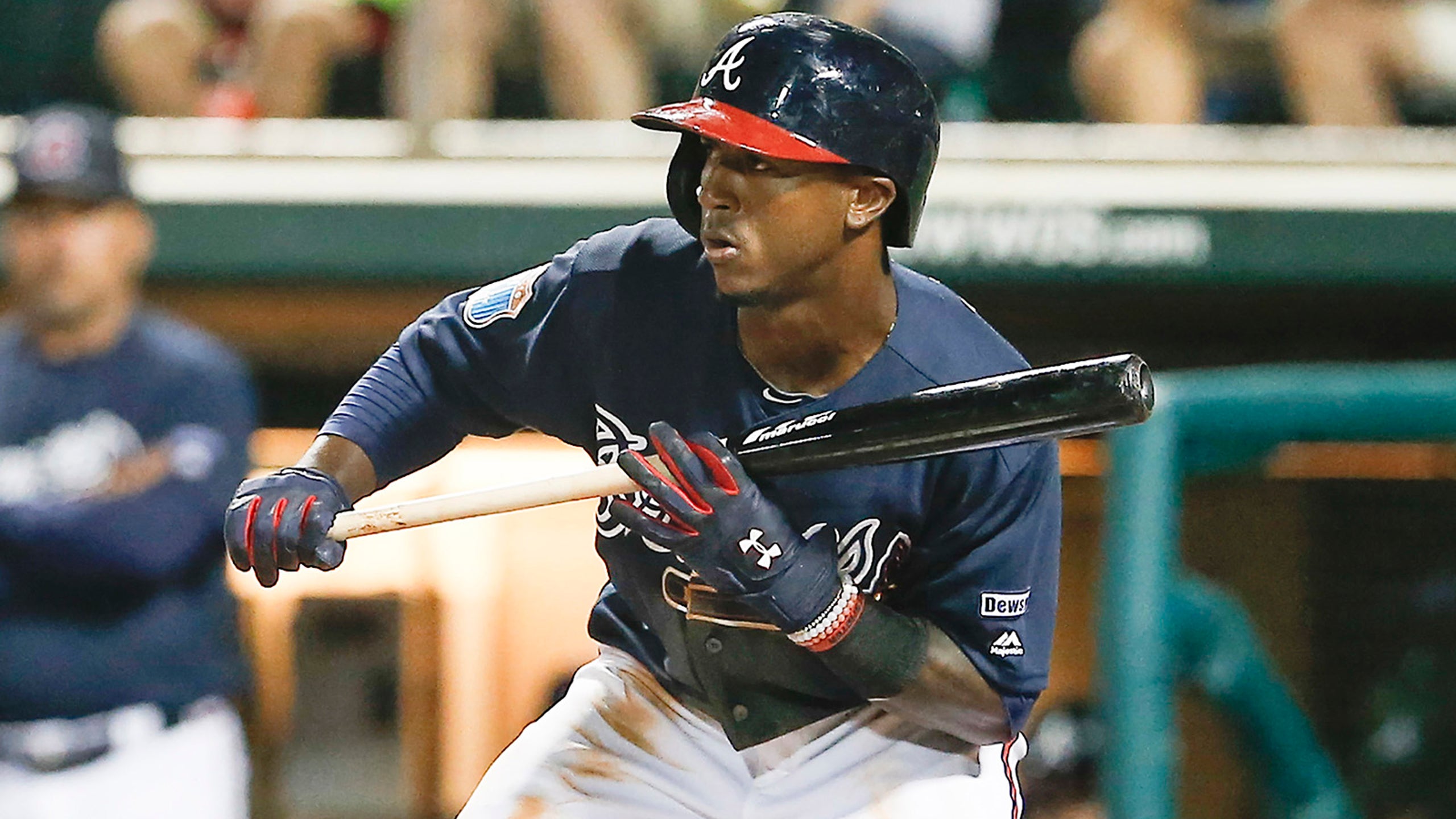 Braves prospect Ozzie Albies suffers elbow fracture
BY foxsports • September 9, 2016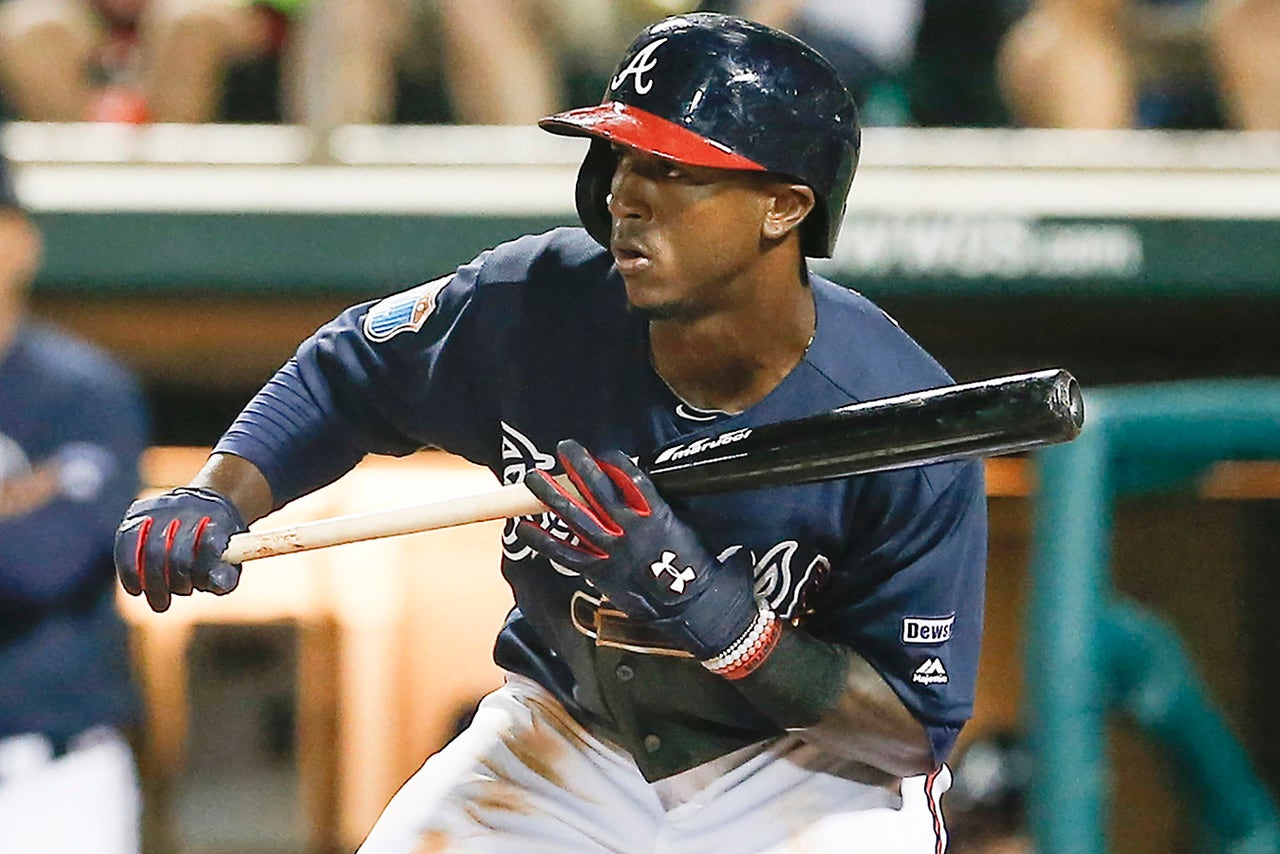 Ozzie Albies' dynamic 2016 season ended on Wednesday night in Pensacola, Fla., when he suffered an elbow fracture in the Mississippi Braves playoff opener. He will miss the remainder of the Double-A playoffs and the Arizona Fall League, where he was expected to be one of the top stars in attendance.
The 19-year-old second baseman is a frontrunner to win the organization's Minor League Player of the Year after hitting .321/.391/.467 in 371 plate appearances at Mississippi, winning the Southern League batting title in the process. Albies also split his time with the Triple-A Gwinnett Braves, totaling 49 extra-base hits and 30 stolen bases between the two levels.
Albies is projected to take over the franchise's starting second base spot during the 2017 season.
"I don't have any worries about his coming back and being able to get back soon," Schuerholz told Braves Banter on BlogTalk Radio, "and be battling for a spring training spot next year."
For reference, former Braves pitcher Gavin Floyd fracture the same bone, located at the tip of the elbow, in June 2014. Floyd's injury required surgery, and he later re-fractured the bone in 2015 while pitching for the Cleveland Indians. Braves reliever Daniel Winkler also fractured his elbow in April, which required season-ending screw-fixation surgery.
Albies, who was evaluated by an associate of Dr. James Andrews, wore a fiberglass splint when he presented the lineup card during Game 2 of Mississippi's playoff series against Pensacola.
---
---