National Basketball Association
National Basketball Association
Ballmer's Staples Center debut as Clippers owner was an energetic one
Published
Oct. 23, 2014 3:00 a.m. ET

Steve Ballmer was a hit in his preseason home debut as Clippers owner.
Ballmer sat courtside under the basket near the Clippers bench in his first game at Staples Center as new owner of the Clippers. As one would expect, Ballmer didn't go unnoticed.
Wearing a blue-and-green striped polo shirt, Ballmer clapped, cheered and even helped the spirit squad by tossing T-shirts into the crowd. Good tosses, too. Enthusiasm goes a long way.
When he was shown on the JumboTron on Wednesday, fans loudly cheered their new owner. He clapped fervently and pumped his arms.
Boxer Floyd Mayweather, who had expressed interest in buying the Clippers like dozens of others, was shown on the JumboTron and was loudly booed.
The Clippers beat Phoenix 108-105, and Ballmer stood and clapped alongside the fans during the finals seconds of the game.
Ballmer was sitting close enough to the Clippers bench that head coach Doc Rivers could hear him during the game, although he wasn't sure if it was Ballmer.
"I thought I heard him. Was that him screaming?" Rivers asked reporters. "Honest to gosh, because I never look, I honestly thought it was someone doing an impersonation of Steve Ballmer because I could hear his voice. 'Miss it!' or something like that. I turned around. I think that was Steve over there."
Rivers' impersonation of Ballmer was a good one, complete with a raspy voice.
Before the game, Ballmer introduced himself to many folks at Staples Center and went into the Clippers locker room. You could hear his loud, infectious laugh from the hallway outside the locker room. It was a good sound.
Ballmer, the former Microsoft CEO, is commuting to Clippers games and events from his home in Seattle.
He has talked about how much of a basketball fan he is, and he watched the game like one. When an alley-oop pass intended for Blake Griffin was just a little off and no thrilling dunk ensued, Ballmer put his hands to his head. When Griffin -- who scored 35 points -- later dunked, he raised his right arm.
"I saw him over there," Griffin said. "I didn't hear him. I saw they put him on the big screen and saw the fans cheered."
Rivers said he was interested in seeing how Ballmer -- who created another viral video sensation when he shouted and high-fived his way around the Clippers' fan fest in August -- would react during games. After Ballmer bought the team, Rivers jokingly said Ballmer couldn't sit behind his bench.
"We're going to watch him and see how he reacts to everything," Rivers said before the game. "I'm glad he's in town. I think this is his first home game. He has to get in shape, too, and figure out what he's going to be doing during the season. Watch him all game please, thank you. And report back afterward."
Rivers asked reporters to keep an eye on Ballmer before Wednesday's game.
"Was he active tonight?" Rivers asked reporters. "I love it. Listen, he's got energy. Energy is good. Like I've said about players, I'd rather kindle a fire than start one. Damn, I wish I had some of that energy."
The Clippers have one last preseason game Friday against Portland (on FOX Sports West) before opening the regular season Oct. 30 against Oklahoma City at Staples Center. 
---
---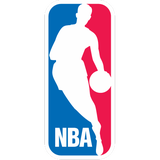 Get more from National Basketball Association
Follow your favorites to get information about games, news and more
---