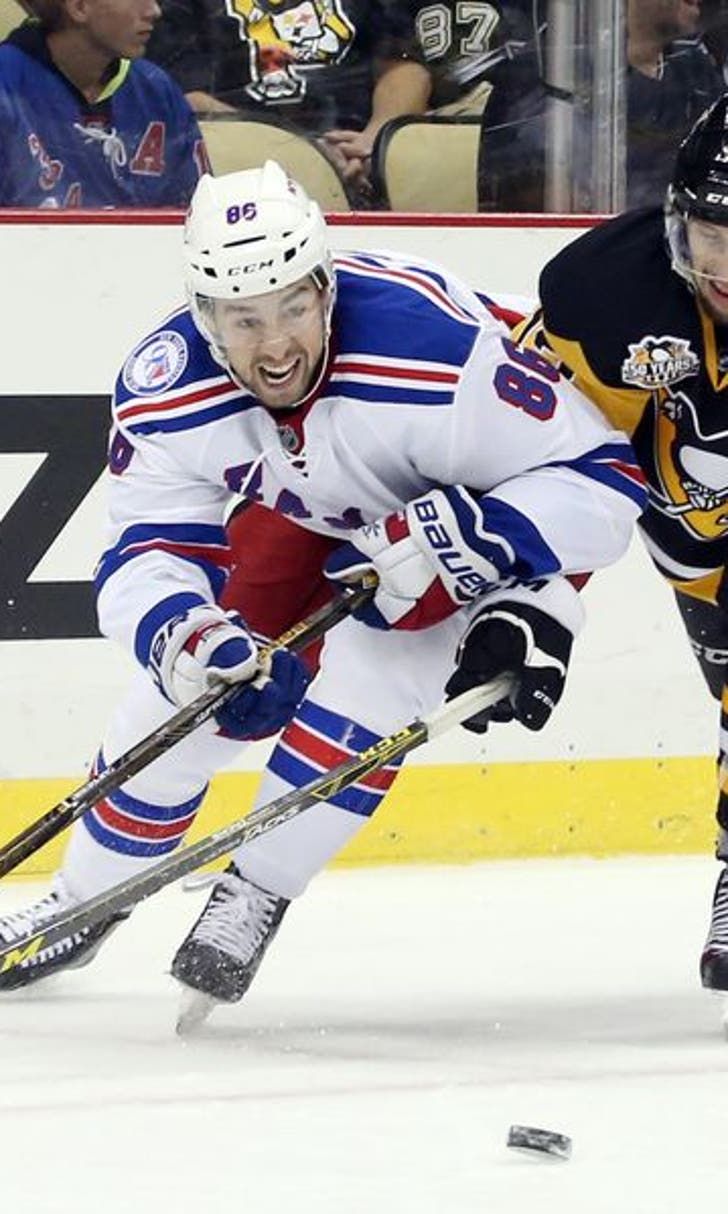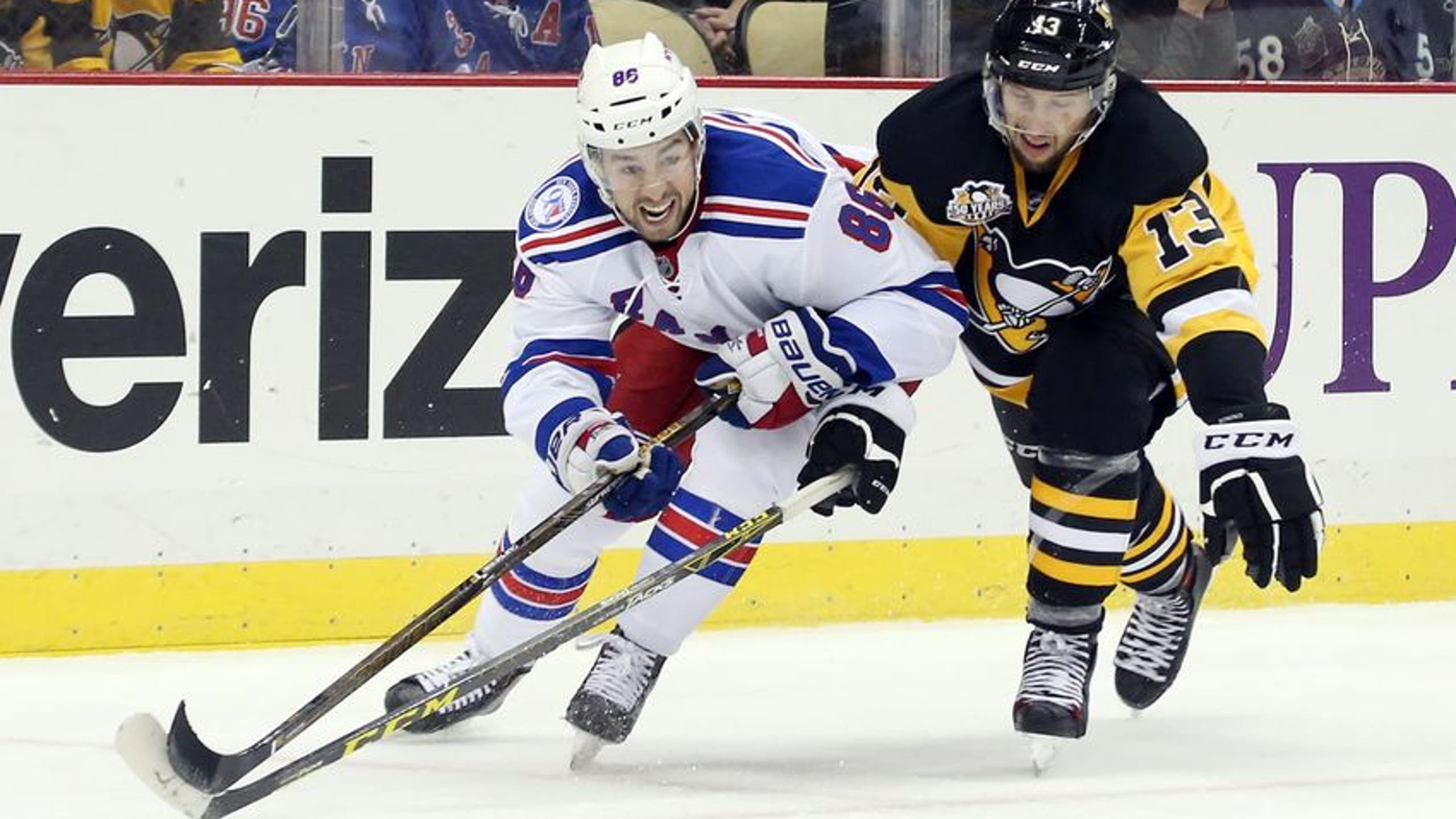 NHL Schedule: Games of the Week (Dec.19-Dec.25)
BY Fansided and Ryan Ritchie/FanSided via Puck Prose • January 14, 2017
NHL Schedule: Holiday Roster Freeze Kicks in Monday at Midnight, but Games Will Continue Through December 23rd. After Three Days Off, The League Will Resume Play on December 27th.
There are no games on the NHL schedule between December 24th and December 26th. It's a classy move on the league's part, giving players an opportunity to spend the holiday season with their loved ones.
The NBA, on the other hand, is notorious for playing on Christmas Day. For example, the Boston Celtics and New York Knicks tip-off at noon in the Big Apple. That's a long morning for players with young children.
Despite the three-day layoff, there is still plenty of hockey to be played over the next five days. Here are your games of the week:
NHL Schedule: Games of the Week (Dec.19-Dec.25)
Monday, December 19th
Nashville Predators @ Philadelphia Flyers
Dec 15, 2016; Nashville, TN, USA; Nashville Predators goalie Pekka Rinne (35) watches a deflected puck go wide of the net during the second period against the Minnesota Wild at Bridgestone Arena. Mandatory Credit: Christopher Hanewinckel-USA TODAY Sports
Preds elite netminder Pekka Rinne is severely struggling of late. He can't seem to stop a beach ball and is set to face arguably the most explosive offense in the NHL. Nashville might be wise to give Marek Mazanec the start in this one.
Anaheim Ducks @ Toronto Maple Leafs
While there's certainly no guarantee he starts the game, Ducks backup Jonathan Bernier makes his first return to Toronto since being traded in the offseason. Bernier started two straight games for Anaheim on Thursday and Saturday, but was pulled in favor of John Gibson versus the Red Wings.
Tuesday, December 20th
New York Rangers @ Pittsburgh Penguins
These two Metropolitan division foes are battling atop the standings. They've met twice this season with each team grabbing a road victory. Back on Nov.23, the Rangers walked away with a 5-2 win. Two nights later on Nov.25, Pittsburgh struck back with a 6-1 win. Will the trend continue, or will New York hand the Penguins their 5th loss at home?
Buffalo Sabres @ Florida Panthers
Sabres defenseman Dmitry Kulikov has only played 16 games in 2016-17 and just returned to action four games ago. The timing is perfect as the Russian defender gets set to make his first return to Florida since being acquired in the offseason. A 14th overall selection of the Panthers back in 2009, Kulikov is currently in his 8th NHL season.
Wednesday, December 21st
Washington Capitals @ Philadelphia Flyers
This one pretty much speaks for itself. We've got two juggernaut Metropolitan rivals squaring off in what should be an exciting match-up. Will these clubs be able to find the back of the net with frequency, or will Braden Holtby and Steve Mason shut the door for a low-scoring affair?
Thursday, December 22nd
Pittsburgh Penguins @ Columbus Blue Jackets
More from Puck Prose
One might argue that Pittsburgh and Columbus are the two hottest teams in the league right now. The Blue Jackets are 9-0-1 in their last 10 games, while the Penguins have an impressive 7-1-2 record over the same span. Don't be surprised if these two teams have trouble scoring with a pair of hot goaltenders between the pipes.
Minnesota Wild @ Montreal Canadiens
Sports work in a funny way. Logic would dictate that fans should be in for the goaltending duel of the season in this one. Carey Price is the best goalie in the world, while Devan Dubnyk is currently the hottest netminder on the planet. Then again, both of these teams aren't having much trouble scoring goals of late, so who knows what to expect.
Friday, December 23rd
Buffalo Sabres @ New York Islanders
Sabres top point producer Kyle Okposo makes his first return home to the team that drafted him. After nine seasons with the club, Isles GM Garth Snow decided to let both Frans Nielsen and Okposo walk into free agency. They're paying for that mistake and he'll be looking for a big performance against his former team.
Montreal Canadiens @ Columbus Blue Jackets
The Canadiens are set to play two of the NHL's hottest netminders this week. If that first game against the Wild isn't a low-scoring affair, you can bet this one should be. The only goaltender that can hang with the likes of Price, Rask, and Dubnyk right now is Sergei Bobrovsky. He's looking like the guy who captured Vezina Trophy honors back in 2012-13.
Toronto Maple Leafs @ Arizona Coyotes
This couldn't have worked out any better for the 2016 1st overall pick. Auston Matthews makes his first appearance at home in Arizona playing in front of a home crowd. Even better, it's a short trip home for the holidays for the Leafs rookie.
---
---