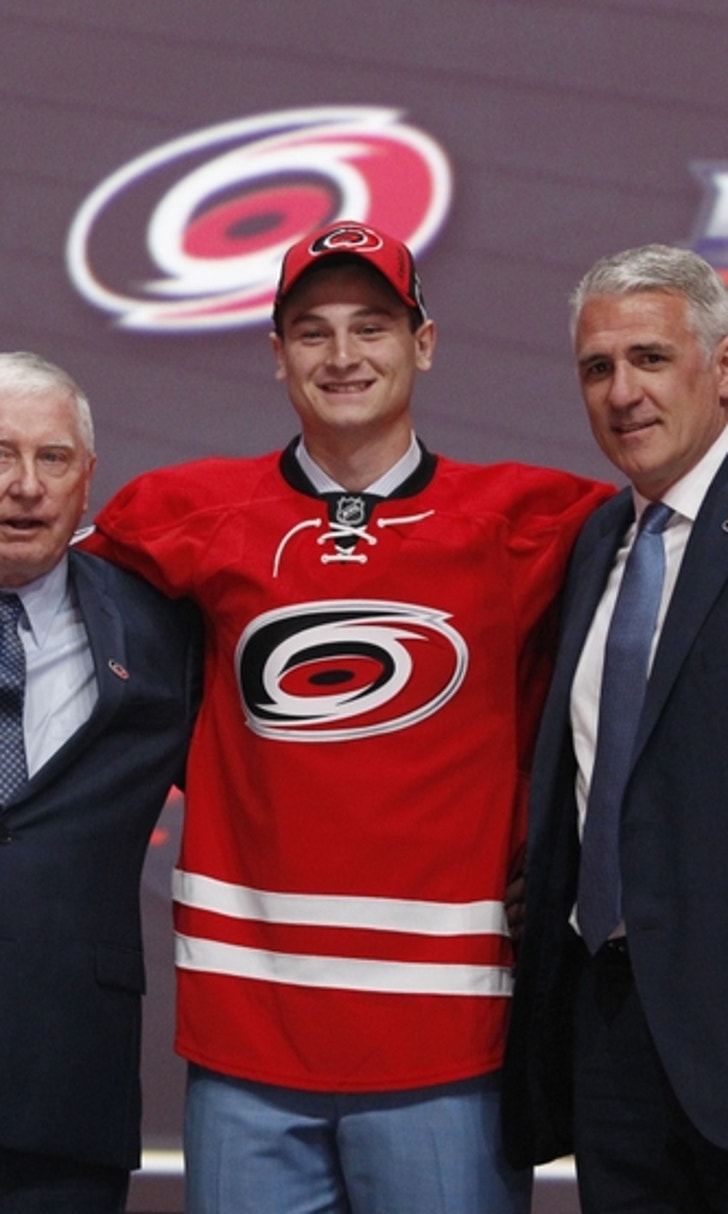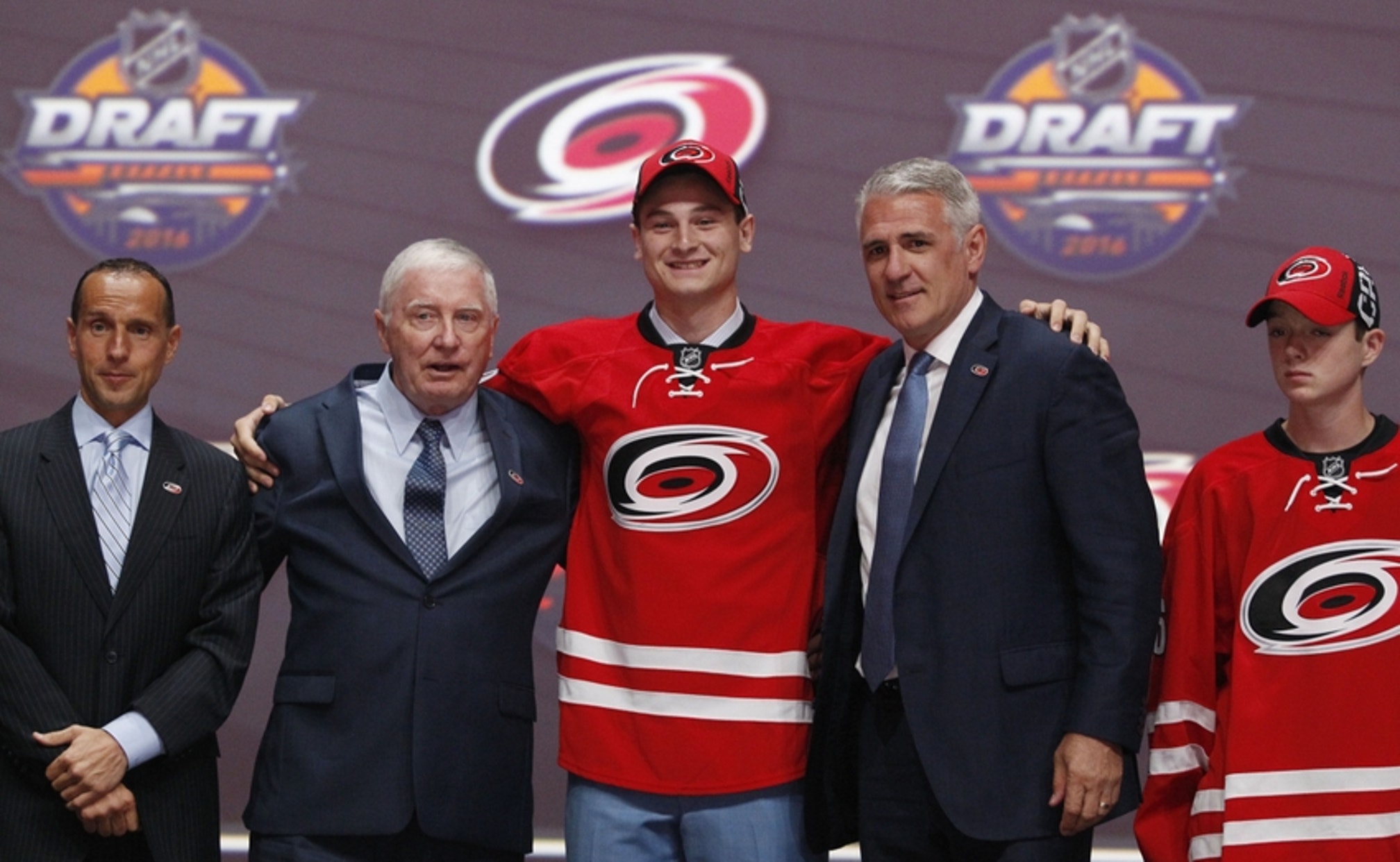 Carolina Hurricanes World Juniors Preview: Julien Gauthier
BY Fansided and Charles Taylor/FanSided via Cardiac Cane • December 19, 2016
With the Under-20 World Junior Championships approaching, we take a look at the Hurricanes involved. This time, its forward Julien Gauthier.
Selected 21st overall in this past summer's NHL Entry Draft, forward Julien Gauthier hopes to one day make a big impact for the Carolina Hurricanes, with special emphasis on big. At 6'4 and weighs 225 pounds, the kid (or grown man) looks to have a bright NHL future in Carolina.
Before he laces up in Raleigh though, Gauthier will participate in the 2017 World Junior Championship for Canada. This is the second straight season he has done so. Last year, in a small role, he played in 5 games as an under aged player. He failed to score but did grab two assists.
Since that tournament last winter, Gauthier has had his ups and downs. He managed to score 41 goals in only 54 games for Val-d'Or of the QMJHL, but only added 16 assists all year. Plus, his quiet showing on what ended up being a disappointing Canada team in last year's World Juniors in Helsinki didn't play too well with scouts.
On draft day, Gauthier still went in the first round, but probably well a good 5-10 spots from where he was projected during the middle of the year. Carolina looked past his inconsistant season and took him at 21st overall.
More from Cardiac Cane
Much like last season, this one has been a little bit all over the place for Gauthier. He started the year without much offensive production. However, he has slowly gained more confidence and now has a better than a point per game pace. He also seems to be overcoming his unbalanced offensive production. After getting only 16 assists last year, Gauthier already has 20 in 23 games.
His turnaround gave Canada more than enough reason to add him to their World Juniors squad. As one of four forwards returning from last year's team, expect Gauthier to carry a large load. That means big minutes offensively, especially on the power play.
Early pundit projections have Gauthier filling in on the wings of two particular centers. The first is Coyotes prospect Dylan Strome. All indications as Strome will be Canada's top center. If Gauthier rolls with Strome, Canada's first line will have two massive players up front, probably flanked by a quicker player like Taylor Raddysh (Tampa Bay) or Michael McLeod (New Jersey).
The other option would probably be more exciting for Hurricanes fans to watch. There is a possibility that Gauthier would be on the wing of fellow Quebec native and Canes prospect Nicolas Roy. Both are big bodies who would really dominant possession of the puck. It would be awesome to see the chemistry between the two as they are very likely going to be suiting up together for Carolina one day.
Expect Gauthier to factor in to Canada's success in this year's tournament. He has already scored some really pretty goals for both Canada and the QMJHL All-Star teams this year. Hopefully he can keep it up in December and January in route to a gold medal.
---
---