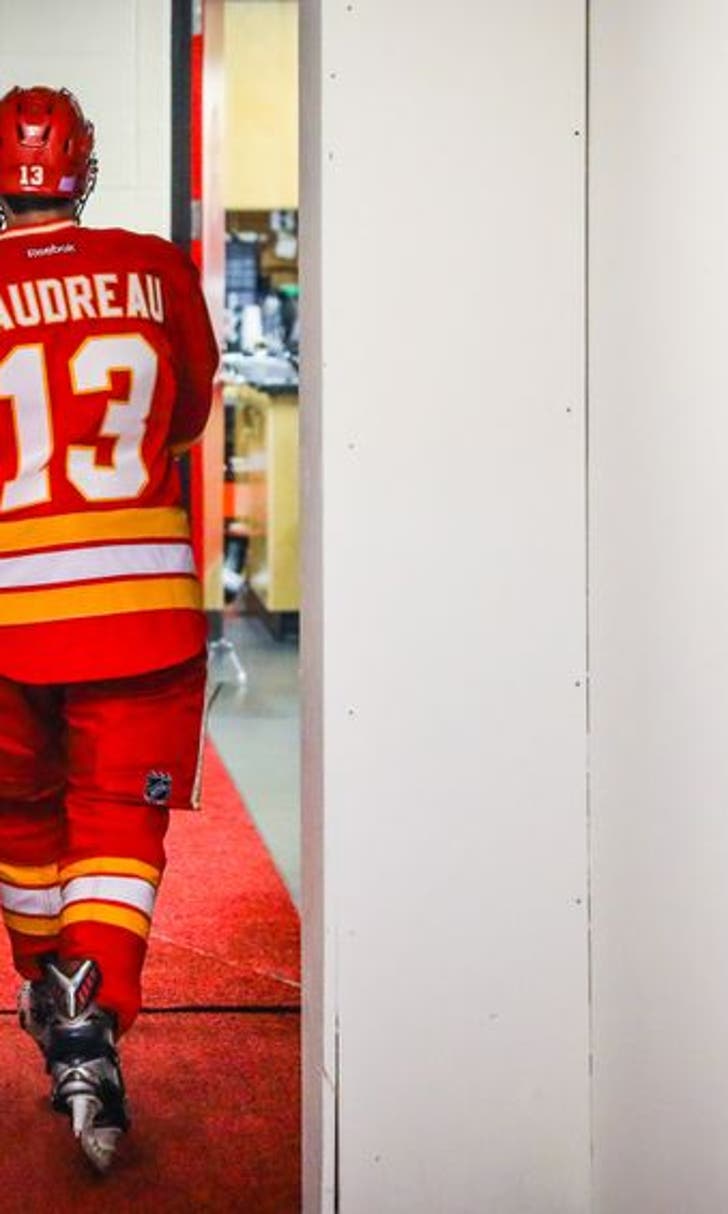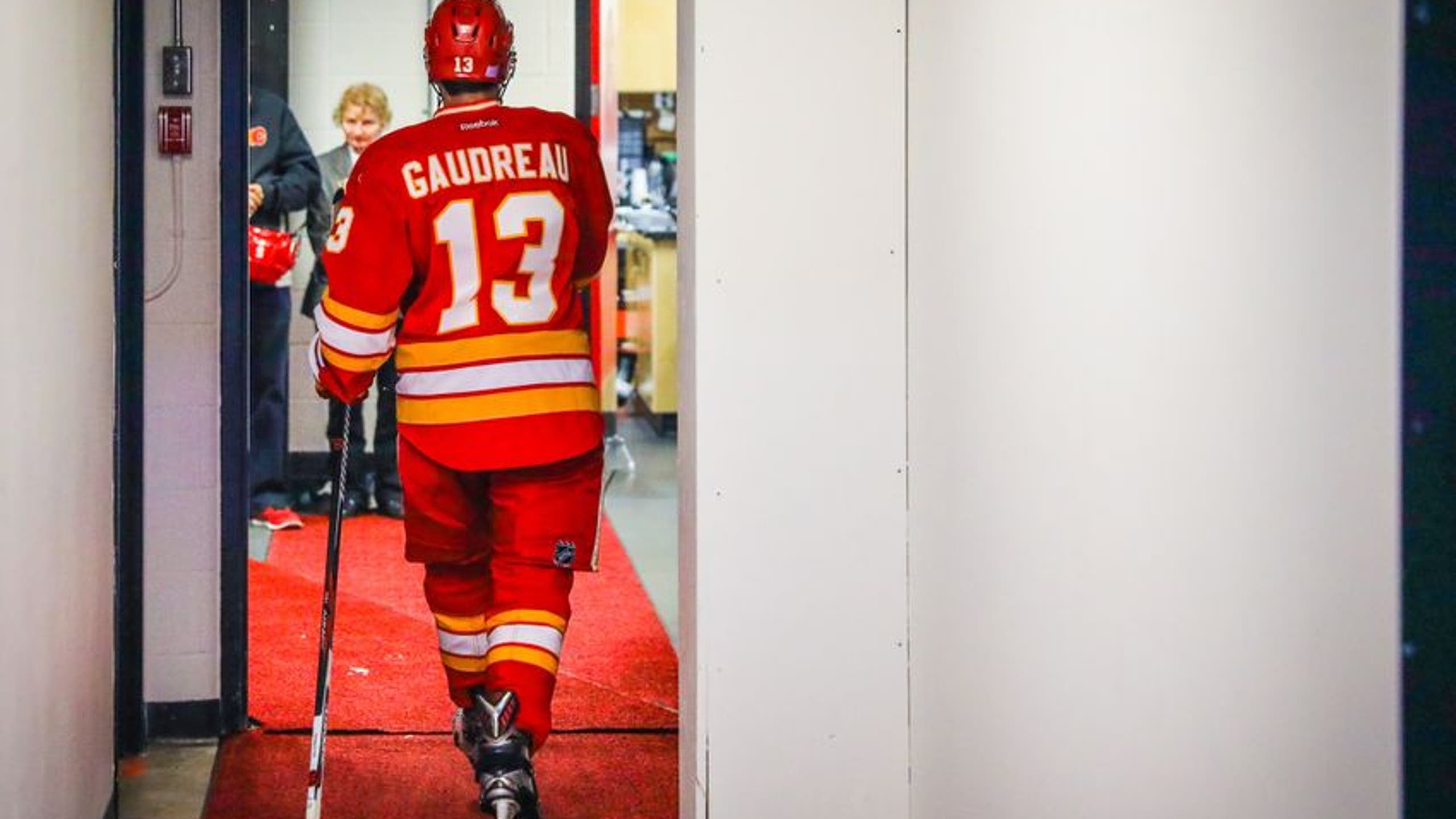 Calgary Flames: Johnny Gaudreau Compared To His Draft Year
BY Fansided and Ramina Shlah/FanSided via Flame for Thought • December 16, 2016
Calgary Flames leading scorer Johnny Gaudreau wasn't drafted as high up as people may think. How has he done compared to other players in his draft year?
Johnny Gaudreau was drafted in 2011 by the Calgary Flames. By the way he plays and the points he gets, one would think he was drafted in the top ten, right?
Wrong.
Gaudreau was actually not drafted until the fourth round. He was taken at 104th overall. This isn't an uncommon occurrence in the NHL, some other notable players weren't taken until later rounds or drafted at all and are now making names for themselves. Players like Pavel Datsyuk (171st overall), Henrik Zetterberg (210th overall), Martin St. Louis (undrafted), Joe Pavelski (205th overall). Even some notable Flames players like Mark Giordano who went undrafted, TJ Brodie who was 114th overall, and of course, Mr. Johnny Hockey.
flames
Flame for Thought 1 dCalgary Flames Winning Streak Comes To An End
More headlines around FanSided:
2d - Calgary Flames: Monahan and Gaudreau Finally Living Up To Paychecks3d - Calgary Flames Are The Best Western Team In December So Far4d - Calgary Flames: Three Stars Of The Week December 5-115d - Calgary Flames Should Consider a Move for Jarome Iginla6d - Calgary Flames Score Four In Second Period To Top Winnipeg JetsMore News at Flame for Thought

Sportsnet put out an article last year of the biggest draft steals of all time which are players selected in the fourth round or later. They also claimed that the NHL draft is "an inexact science". Someone else who made that list was Flames alumnus Theo Fleury who was taken 166th overall in 1987 (this was the 8th round at that time).
So what does this tell us? Well, mainly that for my entire life I thought that the Detroit Red Wings had some of the best scouts. But maybe the Flames scouting agents aren't all that bad either, hey?
Now, let's look at Johnny Gaudreau, who will most likely be, not only one of the Flames biggest steals in franchise history, but probably one of the best players in franchise history.
2011 Draft
Like I mentioned, Johnny Gaudreau was taken in the fourth round and didn't start his NHL career until 2014. However, since making his NHL debut in the Calgary Flames last game in the 2013-2014 regular season, he has continued to make headlines.
NHL.com actually did a 2011 re-draft in June and put Gaudreau at first overall pick. Who were some other notable draftees from that year? Well, there was first overall pick Ryan Nugent-Hopkins, and others in the top ten such as Gabriel Landeskog, Sean Couturier, Jonathan Huberdeau, and Calgary Flame Dougie Hamilton.
Want your voice heard? Join the Flame for Thought team!
Of course, since Gaudreau has played less amount of games than the forwards in the top ten, he's not going to rack up more points. He's definitely close though. To many players.
Like I said, NHL.com did a redraft and Gaudreau was first overall. Meaning he beat first pick Ryan Nugent-Hopkins. And second pick who ended up being the youngest captain in NHL history (before Connor McDavid this year), Gabe Landeskog. Let's look at what him earned him this new number one spot.
Johnny Gaudreau Running The Flames
In Johnny Gaudreau's first full season in the NHL in the 2014-2015 season, he was 29th overall for points and was voted as third overall for the Calder Trophy. He also had a 0.80 p/gp record that season. That year, the Calgary Flames made playoffs for the first time in six years and he was a big factor for that playoff run. In that playoff run, he had nine points in 11 games and five PPP.
Gaudreau was also sixth overall for points last season with 78 points in 79 games. That gave him 0.99 p/gp, which was eighth in the league among players who have played at least 50 games. He currently has 163 points in 182 games in his NHL career giving him 0.90 p/gp. He's third on the Flames for points since the 2013-2014 season, even though he only played one game in 2013-2014 and played way less games than any other player.
This season, he has 20 points which is the most on the Flames. Gaudreau was injured for ten games this season so he's still leading the Flames even with playing less games. He has 22 points in 20 games and is on a six-game point streak right now.
Johnny Gaudreau vs Everybody Else
Let's look at Johnny Gaudreau's stats compared to the top three picks at the 2011 draft.
First, we have first-overall pick, Ryan Nugent-Hopkins. This season, he has 15 points in 32 games. In his NHL career total, he has 237 points in 345 regular season games giving him 0.69 p/gp. A worse feat is that he's -41 in his +/-. Comparing this to Gaudreau, who has a better p/gp, better +/- (9), and he only has 20 goals less than him. He also only has five pp goals less than Nuge, who has 163 games on him.
Next.
Now let's look at second pick, Gabriel Landeskog. He has 255 points in 374 games, giving him 0.68 p/gp. Landeskog does have an impressive +/- being at 28, but he has one less pp assist (32) than Gaudreau (33) in their careers. Gaudreau's shot% is slightly better than Landeskog's as well, with him having 14% and Landeskog having 10%.
Next.
Lastly, we'll look at third pick Jonathan Huberdeau, who is unfortunately injured this season. Huberdeau has 172 points in 272 games in his career and has 0.63 p/gp. He only has five points more than Gaudreau, but he has 90 career games on him. He also has 58 goals, four less than Gaudreau. Johnny also has a better shot%, more pp goals, more pp assists, and more game-winning goals.
Now, this isn't me saying "wow Johnny Gaudreau is the best player from the 2011 draft he should be first overall." But sometimes, teams get away with a steal of a late-pick. And in this case, the Calgary Flames got it.
More from Flame for Thought
This article originally appeared on
---
---