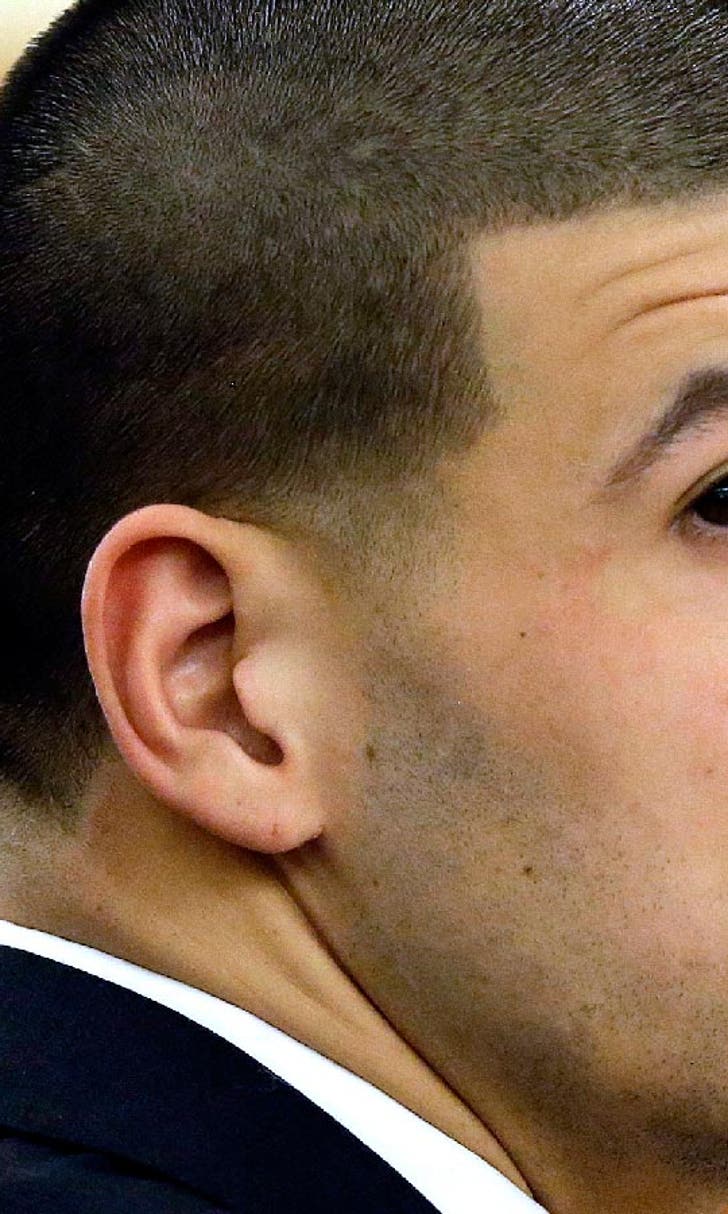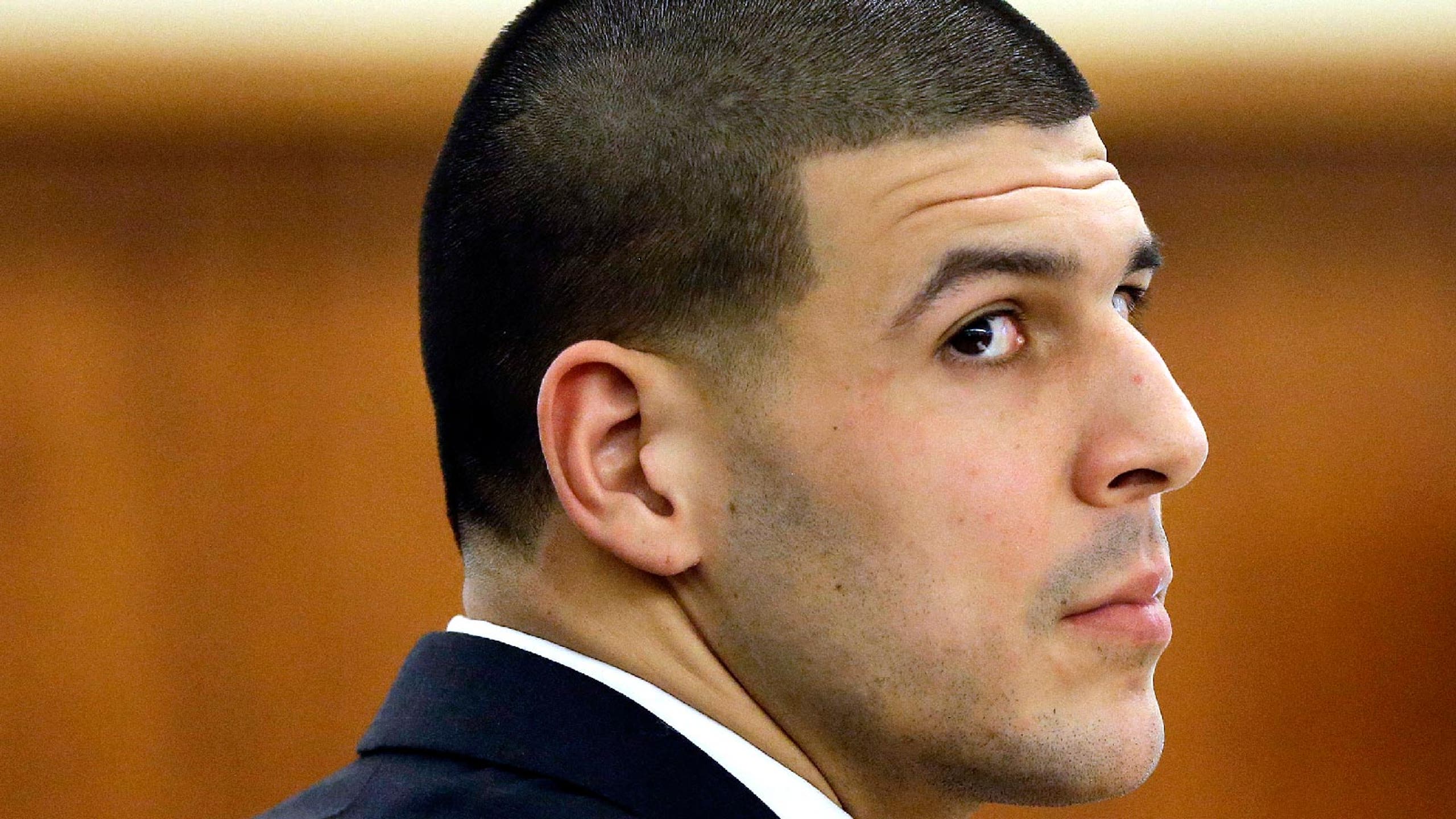 Workers who saw Lloyd's body testify in Aaron Hernandez trial
BY foxsports • January 30, 2015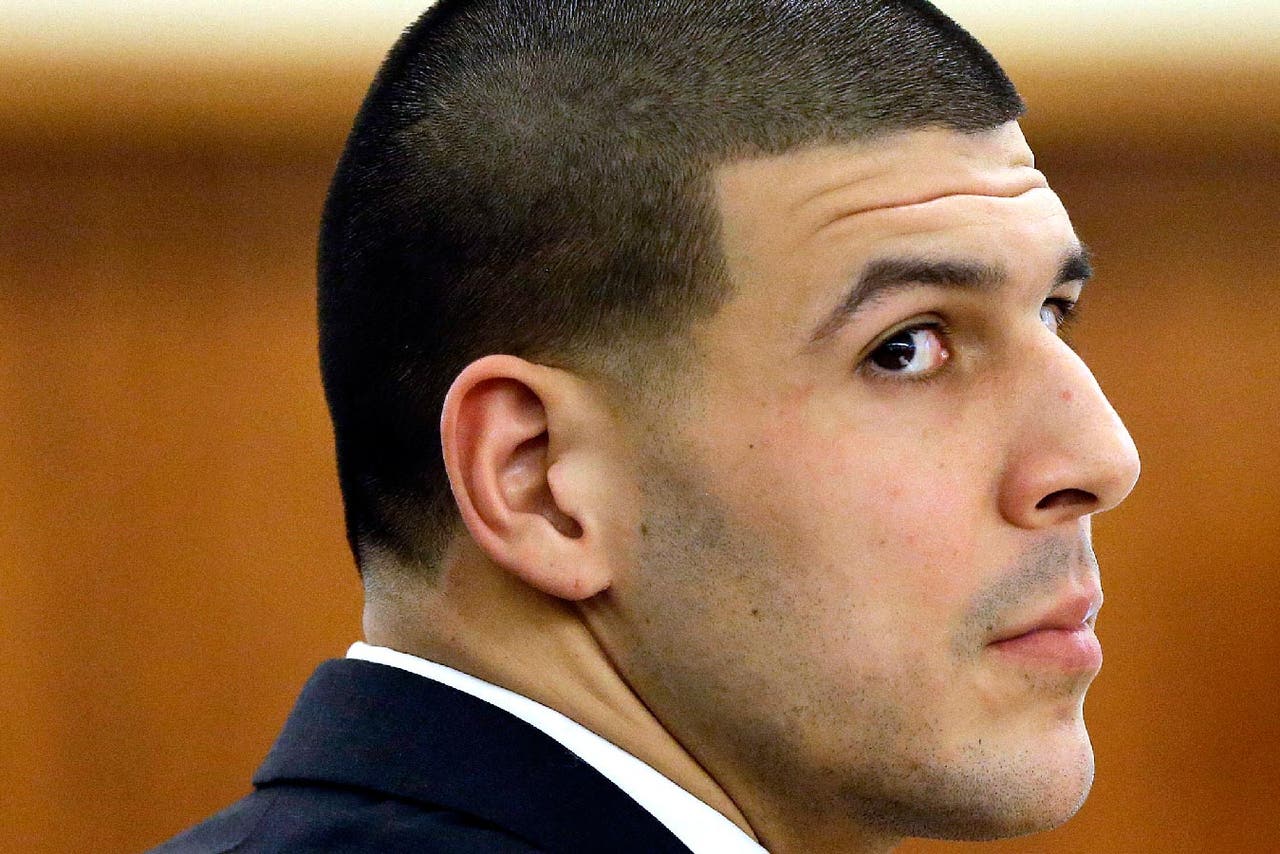 FALL RIVER, Mass. --€" Prosecutors promised jurors they would introduce evidence that Aaron Hernandez left a footprint in the secluded field where Odin Lloyd's body was found, and Friday they devoted considerable time to laying a foundation to later do just that.
And defense attorneys worked diligently to punch holes in that assertion.
The first two witnesses called to the stand were working in a business a few hundred yards from the murder scene, were approached by a teenager who came upon Lloyd's body while out jogging, and walked out into the field and observed the corpse.
"He seemed excited and agitated, nervous," David Swithers, president of a nearby business, testified about his first impression of William Kent, a then-freshman in high school who was running through the area when he came upon Lloyd's body, then went for help.
His testimony followed that of one of his employees.
But in each case, Assistant District Attorney William McCauley carefully spent time asking each of them what shoes they were wearing, about taking those shoes to the police station. He displayed photographs of each shoe in the courtroom and had each identify the brand, and whether it was right or left.
Prosecutors are expected to, at some point, show jurors a footprint left near Lloyd's body that was "consistent" with the Nike Air Jordan shoes they allege Hernandez was wearing at the time of the murder.
But on cross-examination, defense attorney Charles Rankin asked Smithers if he saw police officers walking through the scene -- and about a statement he made to detectives when he was interviewed.
"Did you tell him that lots of people walk and jog through there?" Rankin asked.
"I may have heard that," Smithers said.
He challenged Smithers how he knew that.
"Again, I've heard that a lot of people walk and jog through there," Smithers said.
The distinction could be critical down the line -- the more footprints in the area prosecutors can account for, the stronger their argument that a footprint matching Hernandez's show is important; the more people defense attorneys can show walked in the area, the stronger their argument that that impression could have been left by someone else.
Hernandez, 25, faces one count of murder and two firearms charges in the June 17, 2013, killing of Lloyd, who was gunned down in a secluded field less than a mile from the player's home. Lloyd, 27, was dating Shaneah Jenkins, the sister of Hernandez's fiancee, Shayanna Jenkins.
Prosecutors have alleged that Hernandez summoned two associates from his hometown of Bristol, Conn., to his Massachusetts home late the night of June 16, 2013, and simultaneously made plans to meet with Lloyd. Hernandez then allegedly drove the other two men, Carlos Ortiz and Ernes Wallace Jr., to the Dorchester neighborhood of Boston, picked up Lloyd and returned to North Attleboro.
According to court documents, Hernandez allegedly drove into a secluded area in an industrial park that is surrounded by woods and mounds of asphalt, gravel and dirt. There, Lloyd was shot multiple times with a .45-caliber handgun that prosecutors allege was a Glock.
Although prosecutors have not said who they believe fired the fatal shots, they have asserted that Hernandez "orchestrated" the killing. Ortiz and Wallace have also been indicted on murder charges but will be tried separately. The prosecution does not plan to call either as a witness in the trial.
Hernandez has separately been indicted on multiple murder and assault charges in a July 16, 2012, shooting in South Boston that left two men dead and another wounded.
In the Boston killings, prosecutors have alleged that Hernandez became enraged after a man bumped him on a nightclub dance floor, spilling his drink and failed to apologize. They alleged that Hernandez later followed the man and his friends as they drove away from the club, then pulled up next to their car at a stoplight and opened fire with a .38-caliber revolver, killing Daniel De Abreu, 29, and Safiro Furtado, 28, and wounding another man.
That trial originally was scheduled to begin May 28, but the judge there indicated recently he would push it back given the anticipated length of the trial in the Lloyd case. No new trial date has been set.€‹
---
---