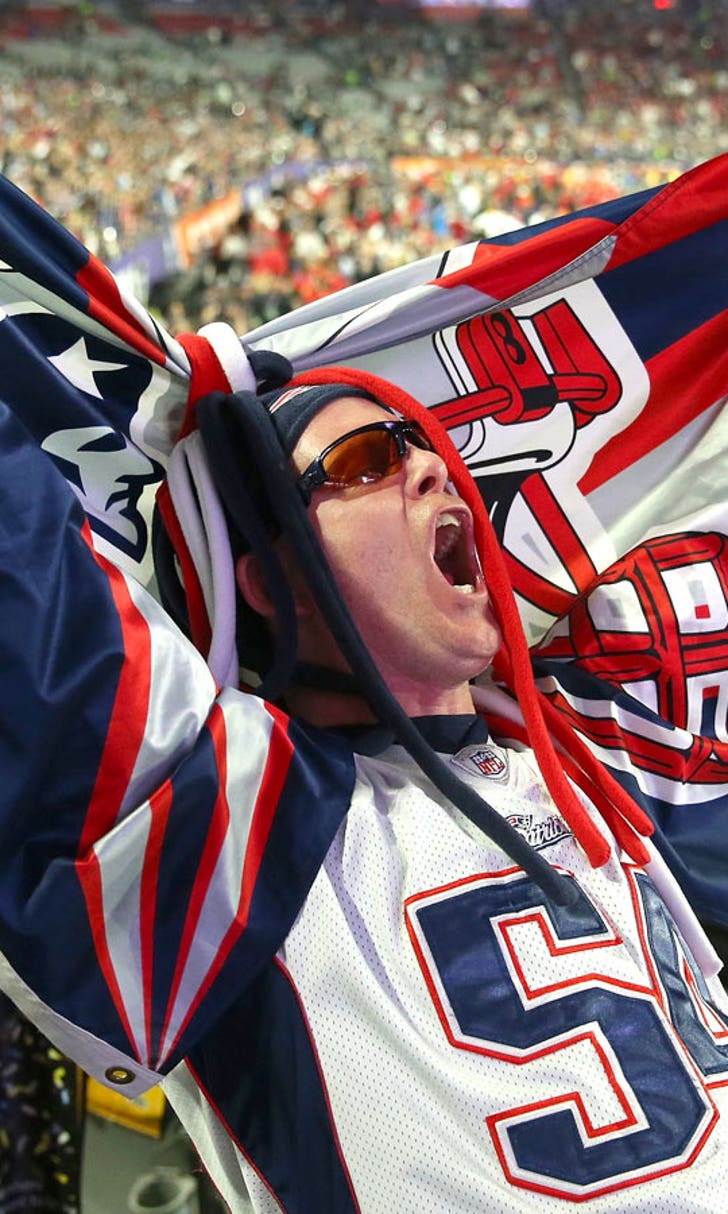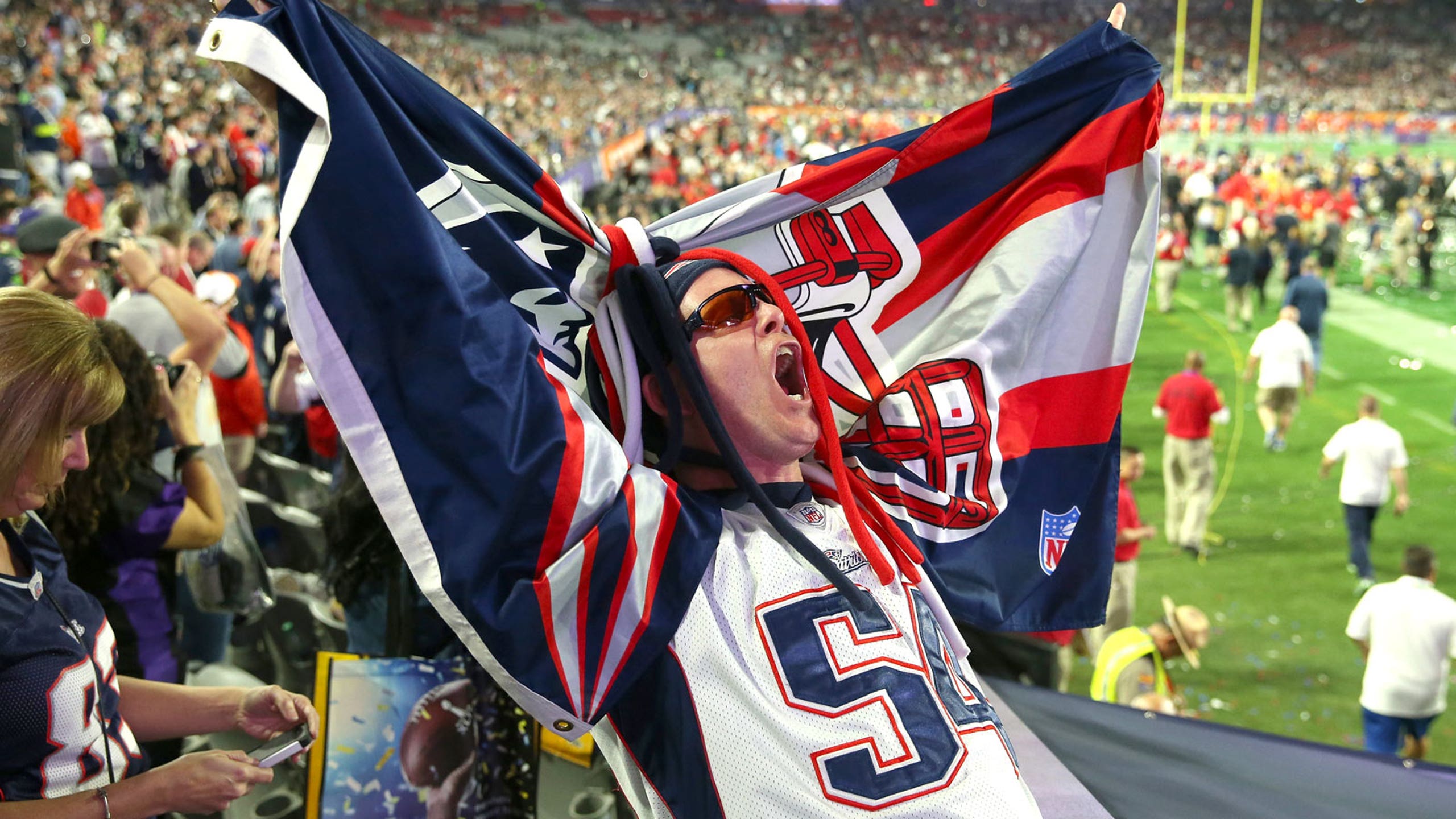 What you missed while you were enjoying your Super Bowl party
BY Sam Gardner • February 2, 2015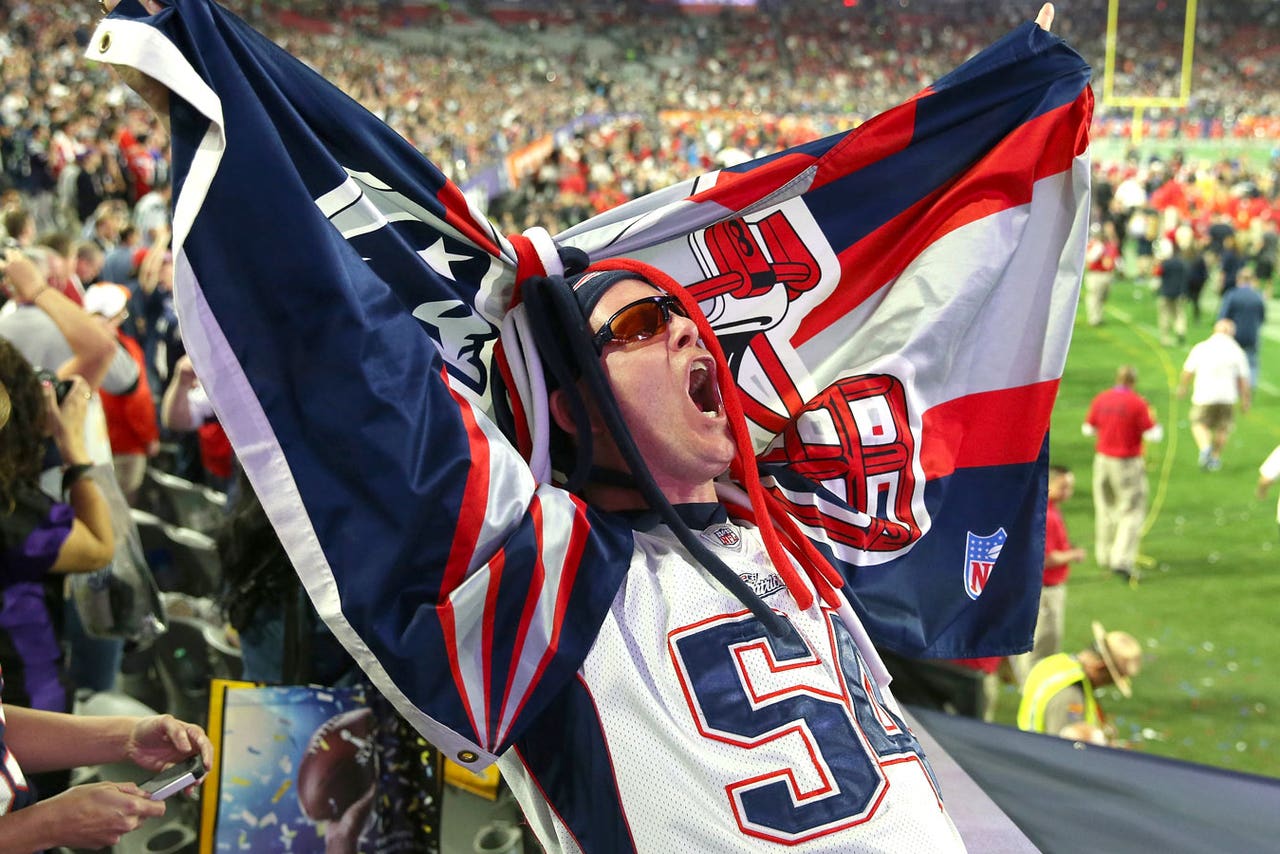 The New England Patriots defeated the Seattle Seahawks 28-24 Sunday night in a classic Super Bowl XLIX at Glendale's University of Phoenix Stadium. Unfortunately, not everyone was able to see it — or at the very least, not everyone knew exactly what they were watching while they were watching it.
Fortunately, we've got your back here at FOX Sports, so here are the CliffsNotes from the game, which you'll want to file away for use in the break room or around the water cooler at work Monday:
• Tickets to the game were the most expensive in the history of the Super Bowl, with ESPN's Darren Rovell reporting that the average price of tickets sold on StubHub and the NFL's Ticket Exchange were $4,600 and $4,131, respectively. The face value of Super Bowl XLIX tickets ranged from $800 to $1,900, so that's quite the markup. Fortunately, everyone in the stadium got to witness a great game, and even fans of the Seahawks have to be happy with the money they spent, even in defeat. Or maybe not.
• John Legend absolutely killed it with his rendition of "America the Beautiful" before the game, totally overshadowing Idina Menzel's lengthy performance of the "Star-Spangled Banner". This guy should sing everything at every game for the rest of eternity:
• For all the talk about everyone's balls over the last couple weeks, "Deflategate" never played a role in the game itself. That said, it did take just one possession for there to be a refereeing controversy. At the end of New England's first offensive drive, Patriots punter Ryan Allen was hit in his plant leg by Seattle's Jeron Johnson, who had made a dive toward Allen in an attempt to block his kick. Normally, that would be grounds for a 15-yard penalty, but Johnson was assessed only a 5-yarder. Fortunately for the Pats, the call didn't come back to haunt them, as Seattle went three-and-out on the ensuing possession, and the issue of substandard officiating never really came up again.
• Katy Perry's halftime show was about as wild as most people expected, but all in all, the consensus seemed to be that she, Lenny Kravitz and Missy Elliott put on a memorable show. Perry rode in atop a giant animatronic tiger wearing an outfit borrowed from Bam Bam Bigelow, and things only got weirder from there. Kravitz joined her for a rendition of "I Kissed a Girl," and then Perry danced while Elliott performed a couple songs that haven't been popular since Tom Brady was Drew Bledsoe's backup. Then Perry danced with sharks. The 3D technology used on the stage was very cool, and all in all it was a very Katy Perry performance.
• The unlikely hero for New England was an undrafted rookie cornerback named Malcolm Butler, who intercepted Russell Wilson's pass for Ricardo Lockette in the end zone with 20 seconds left in the game, securing the Super Bowl for the Patriots. Butler's last interception before Sunday night was in November 2013 against Central State, when he was still a member of the West Alabama football team. That catch came in front of about 2,800 people. Before that, Butler was playing for Hinds Community College in his home state of Mississippi, where he was kicked out of school five games into his freshman season following an arrest for possession of drug paraphernalia. After that he worked at a Popeye's. My, how things have changed over the last year.
• It was a real head-scratcher that Seahawks coach Pete Carroll decided to throw the ball at all on second-and-goal from the 1-yard line with 26 seconds left to play. Trailing by four points and with one timeout left to burn, there was no reason not to hand the ball off to "Beast Mode" running back Marshawn Lynch at least once to try to ice the game. Even if Lynch comes up short from a foot out — an unlikely scenario, considering he ran the ball 24 times for 102 yards in the game and has generally made a career out of running people over — Seattle could have still stopped the clock and given itself two more chances to win the Super Bowl from the doorstep of the end zone. After the game, Carroll took the blame for the play call, which is about all he could do in that situation:
• In fairness, the call of the game also came from Carroll, when he decided to try one shot at the end zone on first-and-10 from the 11-yard line with 6 seconds left in the first half and no timeouts. If the play takes too long or someone comes up short of the end zone with the ball, Seattle goes into the half down 14-7 when the score could have easily been 14-10 with a field goal. Instead, Wilson finds Chris Matthews with a beautiful back shoulder pass in the front of the end zone to tie the game at 14-14 with 2 seconds left in the second quarter. Without that call and that perfect execution, the Seahawks might not have even had a shot at winning it in the second half.
• Speaking of Matthews, he was the star of the game for Seattle and a guy whose own story is just about as unlikely as Butler's. Matthews — a wide receiver out of the University of Kentucky, not the guy who hosts "Hardball" on MSNBC — was once a CFL rookie of the year for the Winnipeg Blue Bombers but was actually working in a Foot Locker store before this season. A call from the Seahawks changed all that, and after going all season without a catch, Matthews hauled in four receptions for a team-high 109 yards and a touchdown in the loss. He won't get a Super Bowl ring, unfortunately, but at least he can say he virtually assured that he won't ever be working at a shoe store ever again.
• All in all, the commercials were somewhat unremarkable. Perhaps that's a result of so many of them ending up on the Internet in the days before the Super Bowl was even played. It seemed like there were a lot of downers among the ads, most notably a commercial for an insurance company in which the hook was learning that a little boy narrating was dead the whole time. One of the early ads was a Chevy spot in which the ad made it look like the TV had gone dark — which, hey, not cool guys. There were also appearances by Kim Kardashian, Kate Upton and Charlotte McKinney, each of whom is basically famous for the same thing, but the best cameo of the night came from Bryan Cranston, who brought back his Walter White character from Breaking Bad for an insurance ad. There were 100-year-olds telling us the meaning of life and a domestic violence PSA and a weird ad with Jeff Bridges and a cute dog-Clydesdale commercial from Budweiser. But like I said, there were no real stars, and overall they were just kind of "meh," which is probably not what advertisers want to hear after they spent what they did for the airtime.
• Hard as it is to believe, this was actually Brady's first Super Bowl win in 10 years. It seems like the Patriots have been so much more dominant than that — and they'd certainly have won one, if not two more since then had it not been for the pesky New York Giants. But with Sunday's win, Brady, who threw for 328 yards and four touchdowns on 37-of-50 passing, now has four rings (and a third Super Bowl MVP award, to boot) and just needs one for the thumb to round things out. Similarly, Bill Belichick also improved his Super Bowl coaching record to 4-2 since taking the New England job in 2000, and he and Brady will both be enshrined in Canton someday. As for the Seahawks, they were hoping to become the first team to win back-to-back Super Bowls since — who else? — the Patriots, who won three in four years to begin Brady's career as a starter.
• The game ended with a fight, which is never the way you want to see this kind of thing play out. But when the stakes are this high and the competition is so physical, it's almost understandable — and on the bright side, at least it didn't turn out like the end of the Miami Beach Bowl back in December. When asked about the fracas after the game, Michael Bennett of the Seahawks told reporters, "You probably never did anything physical in your life besides hold a microphone, but that's football," to which I say, "Yeah, you got me there."
• Next year, the Super Bowl heads to Northern California, where the 50th iteration of the game will be played at the 49ers' sparkling new stadium in Santa Clara. And if you enjoyed this year's game, you're in luck, because, as of right now, the Seahawks and Patriots are considered the odds-on favorites in Vegas to be back in the game next February.
---
---