National Football League
National Football League
Vick wins Comeback Player of the Year
Published
Feb. 5, 2011 12:00 a.m. ET

Michael Vick took a most unusual path to The Associated Press 2010 NFL Comeback Player of the Year award he received Saturday night.
In the 12-year history of the honor, no player has returned from jail to earn it.
After missing two seasons serving a federal sentence for dogfighting, then spending most of the previous year as a seldom-used backup in Philadelphia, Vick was back at his best in 2010. Taking over as starter in Week 2 after Kevin Kolb sustained a concussion, Vick ran and passed the Eagles to the NFC East title and a 10-6 record.
He also displayed the kind of reformation away from the game that impressed a nationwide panel of 50 media members who regularly cover the league. Vick received 29 1/2 votes, easily beating Seattle receiver Mike Williams, who got eight.
"The most fun I've ever had playing football," Vick said. "The guys. The organization I play for now. Coaches. Players. Just the way I live my life now. It's just been great.
"As a person and a player I learned a lot through my experiences on and off the field. Don't take anything granted anymore. Certainly, back then (in Atlanta), I was just playing and having fun. I'm doing the same thing now, but I understand the importance of it and how hard it is to get to where we are today. I'm just thankful for the opportunity."
Coach Andy Reid, who dealt with family problems when two of his sons were arrested on drug charges, believed Vick could change around his life. Few of Vick's supporters have been as staunchly behind him as Reid.
"He had a plan and he stuck to that, both on and off the field," Reid said. "He knew certain things he wanted to get better at and he was open to the coaching on it, and he got himself back into shape. ... So, he did a great job with the football part of it.
"And then he spends a tremendous amount of time in the public, in particular on his days off ... speaking and doing the best he can to right the wrong. You can never erase that, but you can sure help change others from falling into that same problem."
A star in Atlanta for most of his six seasons as a Falcon after being selected first overall in the 2001 draft, Vick missed 2007 and 2008 while incarcerated for 18 months in a federal prison. The Eagles signed him to a two-year contract worth 6.8 million; he once had a $130 million deal with the Falcons that was the NFL's richest.
Philadelphia traded Donovan McNabb to Washington in April, believing Kolb would be the starter. He was - for one game. With Kolb sidelined, Vick was sensational.
He threw for five touchdowns overall in his first two starts, both wins, then damaged rib cartilage against Washington, forcing him out for 3 1/2 games. But Reid let him keep the job, and Vick was even more dynamic when he returned.
In a Monday nighter against the Redskins, Vick had a performance for the ages, throwing for four touchdowns and running for two in a 59-28 win.
He also threw for three scores and ran for one in a 38-31 victory at the Giants, a game in which the Eagles trailed by 21 points in the fourth quarter.
"Michael has great instincts. Michael's got it all at this point," Eagles offensive coordinator Marty Mornhinweg said. "Really, the most important quality, in my opinion, for a quarterback to have is gut instincts, then comes the decision-making and the timing and accuracy. Then comes the big arm and athleticism and those types of things. The gut instincts are critical for a quarterback, and you can see that."
Not only did Vick make a remarkable turnaround on the field, but his image is improving away from the game. Last month, Vick signed his first paid endorsement contract since his release from prison, a two-year deal with Unequal Technologies, a provider of the football pads Vick wore most of this season.
"To sum it all up, the last five months, have been delayed gratification," Vick said. "Things that I wanted to accomplish the last couple years that I couldn't and I had to wait for it, and I had to be patient, and I did it and it all paid off. I just thank God for putting me with the right group of people, with Andy, with a flagship organization, a great group of coaches. ... They give me all the credit, but I give them the credit."
Also receiving votes were Minnesota linebacker E.J.Henderson (3 1/2), New England receiver Wes Welker, Chicago linebacker Brian Urlacher and Kansas City quarterback Matt Cassel (2 each), and Pittsburgh safety Troy Polamalu, Seattle running back/kick ereturner Leon Washington, and Tampa Bay rookie running back LeGarrette Blount (one each).
Polamalu won the Defensive Player of the Year award earlier this week.
---
---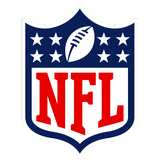 Get more from National Football League
Follow your favorites to get information about games, news and more
---