National Football League
National Football League
Tynes made biggest kick at Lambeau
Published
Jan. 13, 2012 5:52 p.m. ET

The last time Lawrence Tynes stepped onto the Lambeau Field tundra in a playoff game, he made the biggest kick of his life.
He wouldn't mind a reprise.
New York's placekicker hit a 47-yard field goal in overtime, lifting the wild-card Giants past the Green Bay Packers 23-20 for the NFC championship four years ago. Despite missing two field goals in the fourth quarter, including from 36 yards on the final play of regulation, Tynes was so confident about the OT kick that he headed onto the field before coach Tom Coughlin told him to.
As the Giants prepare for Sunday's divisional-round playoff game with the Packers, Tynes chuckles while recalling the momentous kick.
''I had to make amends for two pretty poor kicks in the fourth quarter,'' he said, ''so the fact that I wanted to keep my job, the fact that I wanted to continue playing in this league, I mean all of those things, I knew I had to go out there and make that kick.''
He did, and made another in the Super Bowl, when New York stunned undefeated New England for the title. Even with some ups and downs in subsequent years, Tynes has remained the Giants' kicker, this season going 19 for 24 on field goals - 4 of 8 from beyond 40 yards - and improving on kickoffs enough that four of his five went deep into the end zone in last week's wild-card win over Atlanta.
But it's that frozen football he sailed through the uprights on that frigid Sunday in January 2008 that people remember. And with another visit to Green Bay on the horizon, highlights of that field goal are making the rounds again.
''I haven't watched it in a while but apparently it was on a lot this week, and I have gotten a lot of texts and phone calls,'' said Tynes, an eight-year veteran. ''It's obviously a special moment in my career for what I did, but I kind of moved on from that.
''We went up there last year and got our butts kicked,'' Tynes said, referring to a late-season 45-17 loss that helped keep New York out of the playoffs. ''It's been four years, it's a great moment, it's a great memory, but we have a new task at hand this weekend.''
The task for Tynes doesn't change that much, though. He knows all of his kicks will feel like swinging his right foot into a boulder.
''Yeah, I mean at the end of the game I assume there will be some discoloration on my foot, but I don't ever think about that until the end of the game,'' he said. ''I actually had to drain it on Tuesday after the (2008) game. I assume most of it is going to be black. Anytime it gets below freezing, at a certain area of my foot it really gets swollen, so we will see what happens.
''You don't really feel it until after the game, with so much adrenaline going on. I don't really feel pain until after the game.''
Tynes and the Giants were feeling no pain after that championship game, but were totally depressed after their last visit to Lambeau. Plus, they were delayed getting back home by a blizzard.
Their frame of mind is far more positive now, similar to what it was four years ago.
''Road warriors, coming out of the woodwork,'' Coughlin said. ''It is time to go out on the road. It is time to renew some of those thoughts about playing on the road, the togetherness, the team being all for one and one for all, the mental toughness. You are going to need all those things there.''
Considering how prolific Green Bay's offense has been in a 15-1 season, the Giants figure to need lots of extra points, not field goals. Tynes made five PATS on Dec. 4, but the Packers won 38-35 at the Meadowlands.
''Obviously their offense is very talented,'' Giants quarterback Eli Manning said. ''We have to know that as a team, that they have a good offense. That means our offense has to do our job. We have to control the ball. We have to stay on the field as long as we can and not give them a short field to work with.''
And they have to score points in key spots. Knowing they have a kicker who has done it for them should inspire some confidence.
''When you play this position you have to have a short memory,'' Tynes said, ''and I just think that make or miss, you have to throw it away. I had made two earlier in the game, the conditions were miserable. Everything has to be perfect when you are playing in those types of conditions and the last snap was great, the hold was great and we made the kick.
''Well, if I can make a 47-yarder when it's minus-25, then we will be all right.''
---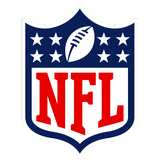 Get more from National Football League
Follow your favorites to get information about games, news and more
---