National Football League
National Football League
Truths: NFL got just what it wanted
Published
Feb. 4, 2013 12:00 a.m. ET

Dear Jason:
If I had a son, I'd encourage him to read your NFL Truths column. It's the best column about football I've ever read.
Barack

Here's your season-ending NFL Truths column:
The NFL got exactly what it wanted from referee Jerome Boger and the crew that worked the Super Bowl.
Roger Goodell wanted an officiating crew that would get out of the way and let the players be the stars.
For the past 15 years and spurred by the popularity of HD TV, NFL refs have been horning in on the players' spotlight. The refs like being stars. They like being recognized. Ed Hochuli's guns have become as well-known as Deion's high-step.
Goodell wants to end this. He doesn't want officiating stars. That's why the NFL worked its system to assign a mediocre, nondescript ref to the Super Bowl. According to Boger's jealous peers, his season-long grades did not justify his Super Bowl selection. Speculation quickly asserted the NFL manipulated its grading system so that an African-American ref could lead the Super Bowl.
If that were the case, Mike Carey would've been the easy choice. He's worked the Super Bowl before and he's highly regarded.
Nope. Goodell was after something different. Goodell wanted a ref who would stay out of the way, a crew that wouldn't take over the game. And that's what the league got.
Boger and his crew swallowed their flags from start to finish. They entered the stadium determined not to be the story when the game was over. Guess what? They're the story. Jim Harbaugh was irate there was no defensive holding or pass interference called on San Fran's last offensive play.
Boger and Co. spent the entire evening trying to avoid throwing their flags. Baltimore cornerback Cary Williams shoved an official and should've been tossed from the game in the first half. There was no flag.
Two of the most physical and emotional teams in football collided on Sunday and there were just seven penalties all day. The refs called the obvious stuff — two for offside, one facemask, an illegal formation. There wasn't one holding call all game and there was just one pass interference call.
The players were free to do whatever they wanted, and Baltimore certainly did at the end of the game.
We all hate it when the refs take over a game. But it's just as bad when they let the players police themselves. The Super Bowl deserved better officiating. I blame Goodell.
Jim Harbaugh has overshadowed his big brother throughout much of their lives. As time passes and the wounds heal, Jim will come to appreciate that his big brother finally got to overshadow his little brother on a big stage.
As a kid, my big brother was a better student than me and a better person. He never got in any trouble, kept his room clean and did whatever my parents told him. I was far more volatile. But I had the trump card. I was an athlete. I got all of the attention because of it. There were games to go to and I was written about in the newspaper, back when being in the local newspaper was a big deal.
Later in life, I became an attention-getting public figure as a sports writer. People talk about me far more than they do my big brother. I've always wondered how that makes my big brother feel.
John Harbaugh has lived in his little brother's shadow for a long time. Even being an NFL head coach wasn't as cool as being a former Michigan quarterback, a former NFL quarterback and the former coach at Stanford.
Jim needs to spend some time in John's shadow. It's going to make Jim a better coach and a better person.
I'm content remaining flawed and volatile.
I'm glad Ray Lewis is retiring because I'm tired of people pretending that hating Ray Lewis somehow reveals something honorable about their character and integrity.
My God, hating Ray Lewis is nearly as fashionable as loving The Wire ... oh wait. Whatever, I loved The Wire before it was fashionable.
It takes no courage or integrity to hate Lewis. He is an easy target. Thirteen years ago, he was at the scene of a brawl that left two men dead and now Lewis wears his religion on his sleeves. This bothers some people a great deal.
What the "haters" don't understand is that their hate of Lewis is what inspired the Ravens to overachieve. I'm serious. Lewis is the greatest leader we've ever seen in team sports because his teammates believe he's been persecuted.
Not one member of the Ravens was on the team in 2000 when Lewis got in trouble. Ray's teammates only know the post-murder-trial Ray. They only know Spiritual Ray. They don't know Ray the Sinner (and that does not mean Ray is free of sin).
The guy they know is generous with his time, wisdom and probably money. The guy they know is the ultimate teammate and ultimate friend, the guy who will pray with you when there's trouble with your wife or family.
Ray's haters can shout "murderer," but his teammates have never met that guy. The more outsiders hate Ray, the more the people who know him feel sympathy toward him and love him.
If you hate Ray Lewis and want to see his popularity wane, the best thing you could do is quit hating Ray Lewis. Funny how that works.
Sorry, there's no way I'm paying Joe Flacco $20 million per season. Not happening.
Flacco just completed one of the greatest playoff runs in sports history. In four games, he tossed 11 TDs and zero INTs, equaling what Joe Montana once did in three playoff contests. Most of the experts claim that Flacco earned an elite-level contract with his postseason performance.
I disagree.
Flacco is a better QB than I ever anticipated. He's obviously a Super Bowl-caliber QB. He's very, very good. But he's not worth $20 million per season. He's not worth what Peyton Manning or Drew Brees get paid.
For my money, Flacco has the best offensive supporting cast in football. He has a big-play, deep-threat receiver in Torrey Smith, two outstanding running backs in Ray Rice and Bernard Pierce, two effective tight ends, a powerful offensive line and Anquan Boldin, owner of the strongest pass-catching hands in football.
Because of Ray Lewis and Ed Reed, Flacco has not been required to be the leader of the Ravens. My point is Flacco has tremendous support and less responsibility than most franchise quarterbacks.
Flacco is good. I'm not bad-mouthing him. He's just not worth $20 million. And I say that remembering the game-changing plays his rocket-launcher arm produced during this postseason.
Check Flacco's regular-season numbers. He's a 23-TD, 12-INT guy most years. That's who Flacco is. This postseason was a fluke.
Twitter makes broadcasters say really, really dumb stuff, such as the 49ers should consider replacing Colin Kaepernick with Alex Smith in the second half of the Super Bowl.
I'm not saying Bill Cowher reads Twitter. He probably doesn't. But Cowher's producer probably reads Twitter, CBS had time to fill because of the power outage and someone put the ridiculous thought in Cowher's mind that Jim Harbaugh should consider scrapping three months of investment in Kaepernick in the middle of the Super Bowl.
This isn't hindsight. Reading my Twitter feed made me remark at halftime that the criticism of Kaepernick's first-half play was over the top. What game were people watching? What game was Cowher watching?
Kaepernick was not perfect. But the 49ers had far bigger problems than their young QB.
The easiest way to influence the outcome of a football game is for a defender to jump offside on third-and-long.
San Francisco linebacker Ahmad Brooks pulled it off twice on Sunday: once in the first quarter and once in the fourth. His first penalty bailed the Ravens out on third-and-9 and cost the 49ers four points in a game that was decided by a field goal. San Fran had stopped Baltimore on third down. Given an extra play, Flacco hit Boldin for a TD and a 7-0 lead. The Ravens would've settled for a field goal.
You can't give an offense two shots on third down in a league with rules designed to favor the offense.
In the fourth quarter, Brooks and Aldon Smith both jumped offside. San Francisco stopped Baltimore twice on third down. But the 5 yards certainly made Baltimore's field goal easier.
It would be irresponsible and unfair if I didn't mention the good job the Hall of Fame committee did this year selecting a tremendous and deserving class.
Larry Allen, Warren Sapp, Jonathan Ogden, Cris Carter and Bill Parcells all clearly belong in the Hall of Fame. Allen is one of the four best offensive linemen of all time (Dwight Stephenson, John Hannah and Anthony Munoz are the other three). Sapp was a force of nature. Ogden was impossible to beat in pass protection. Carter was the original Anquan Boldin. Parcells was bigger than life.
Next year, Michael Strahan should get in on his second try. Derrick Brooks is a no-brainer. Everything else is up for debate.
I still wish they'd change the process. People shouldn't be candidates forever. If you can't get in the Hall of Fame after seven or eight years, it probably means you don't belong or the selection system is broken.
Let me also recognize AP voters for selecting Adrian Peterson league MVP.
I'm so tired of the MVP award being dominated by quarterbacks. Peyton Manning was not the MVP of the league. Peterson, J.J. Watt and Tom Brady all had better regular seasons than Manning.
I know that it comes across like I hate Manning because I'm constantly writing columns pointing out the media overhype him. I don't hate him. I hate the overhype. Manning is great and fun to watch.
But some in the media and many sports fans treat Manning as if he beat cancer and inspired millions with a wristband. He didn't. And let's don't put him on the same pedestal that couldn't hold Lance Armstrong.
I see the Steelers and the 49ers meeting in next year's Super Bowl.
I'll take Big Ben over Kaepernick in that one.
---
---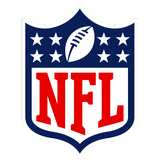 Get more from National Football League
Follow your favorites to get information about games, news and more
---