Trent Dilfer breaks down Colin Kaepernick's game during film study
BY foxsports • September 9, 2015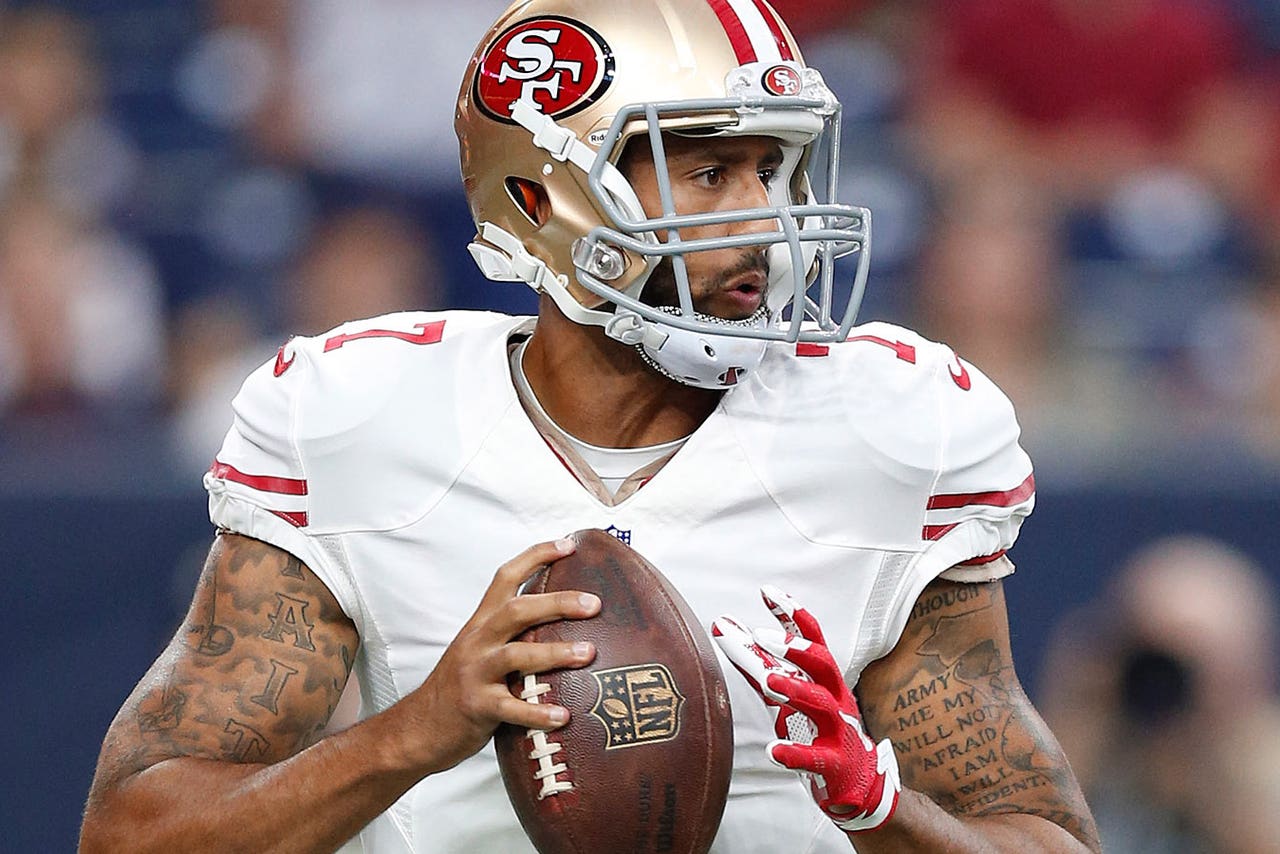 Colin Kaepernick worked with Kurt Warner during the offseason to work on his throwing mechanics, quarterback skills and more.
Former NFL quarterback Trent Dilfer broke down Kaepernick's game while studying film for the 49ers and Vikings Monday Night football matchup.
Dilfer pointed out some improvements in the signal caller's game as well as some concerns. 
Whether Kaepernick can put it all together in 2015 is something to watch. 
(h/t Niners Nation)
Kap #FilmStudy 2-Upper body mechanics have been tightened up-allows him to "tempo' ball to get up & down "firm with an arc".

— Trent Dilfer (@TDESPN) September 8, 2015
Kap #FilmStudy 3-Most QB's show their confidence level by how early they will rip it & which speed they choose to throw at open wr's

— Trent Dilfer (@TDESPN) September 8, 2015
Kap #FilmStudy 4-Still concerned his levels changed as he climbs in pocket.Knees lock/bend during climb eye level changes & pictures change

— Trent Dilfer (@TDESPN) September 8, 2015
Kap #FilmStudy 5-Offense will have more crossing routes and quick piercing throws. Both will require timing & location for YAC.

— Trent Dilfer (@TDESPN) September 8, 2015
Kap #FilmStudy 6- Offense will have more "sack beaters" (check downs by backs & crossing wr's.) Kap will need to utilize vs pocket conflict

— Trent Dilfer (@TDESPN) September 8, 2015
Kap #FilmStudy 7-Play action game out of pistol will be g8 way to get Vernon running free on 2nd level of D. Remember Hyde comfy w/gun runs

— Trent Dilfer (@TDESPN) September 8, 2015
---
---