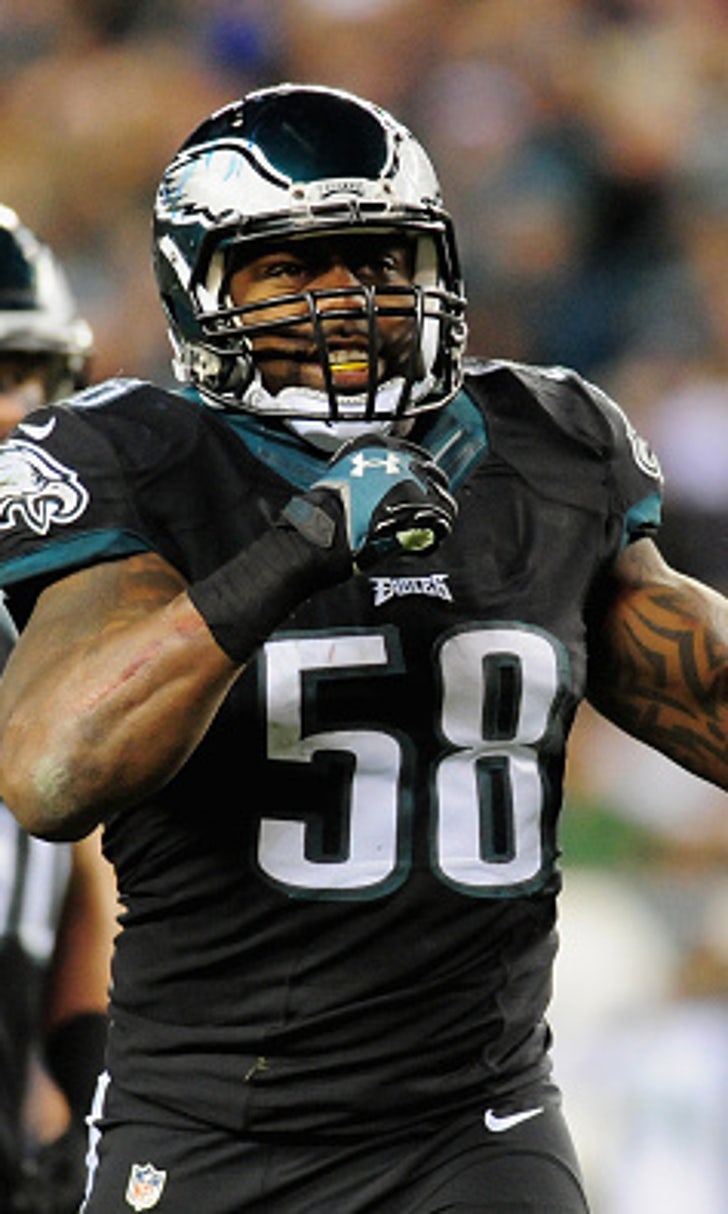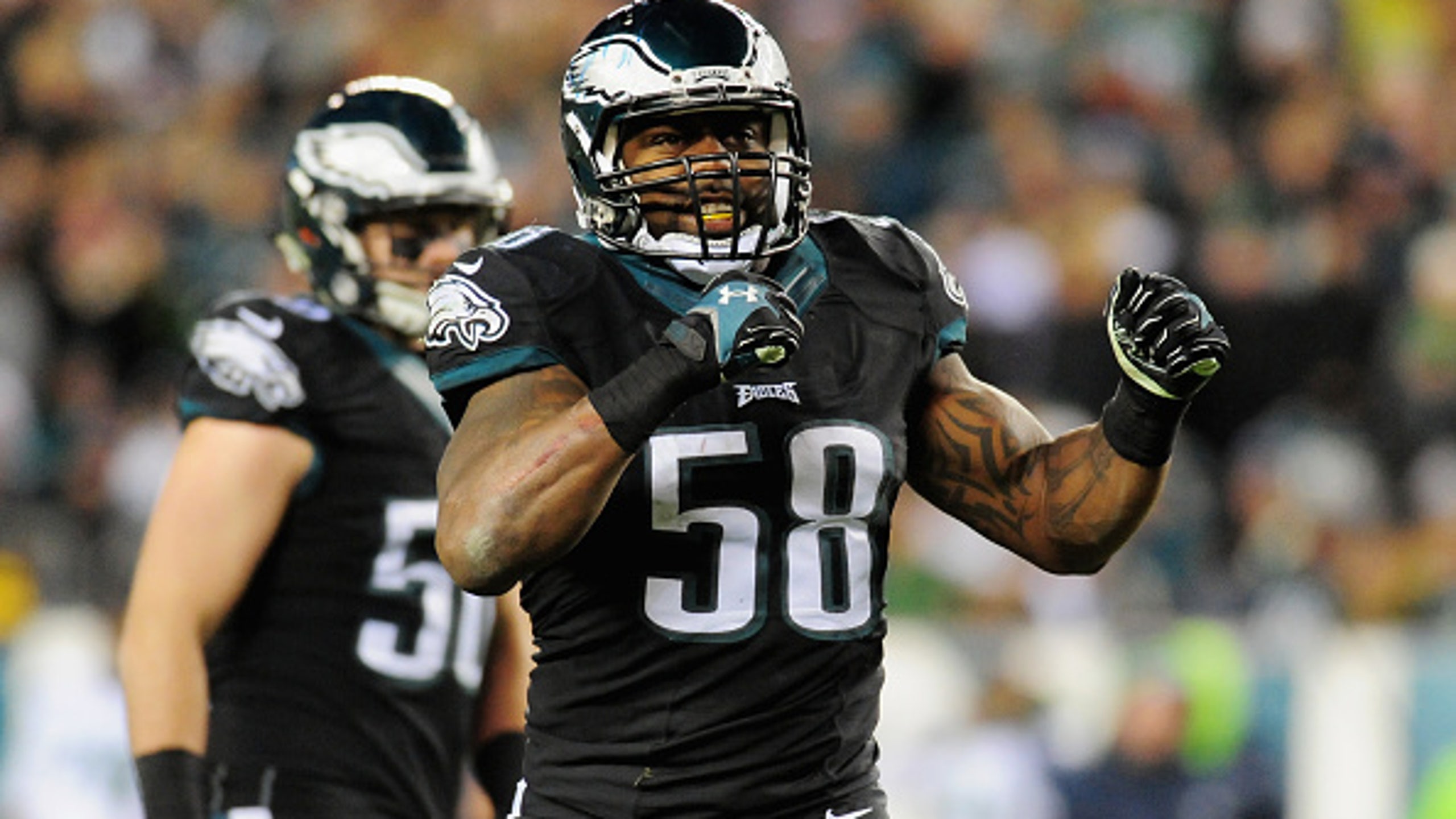 Trent Cole feels rejuvenated with the Colts
BY foxsports • June 18, 2015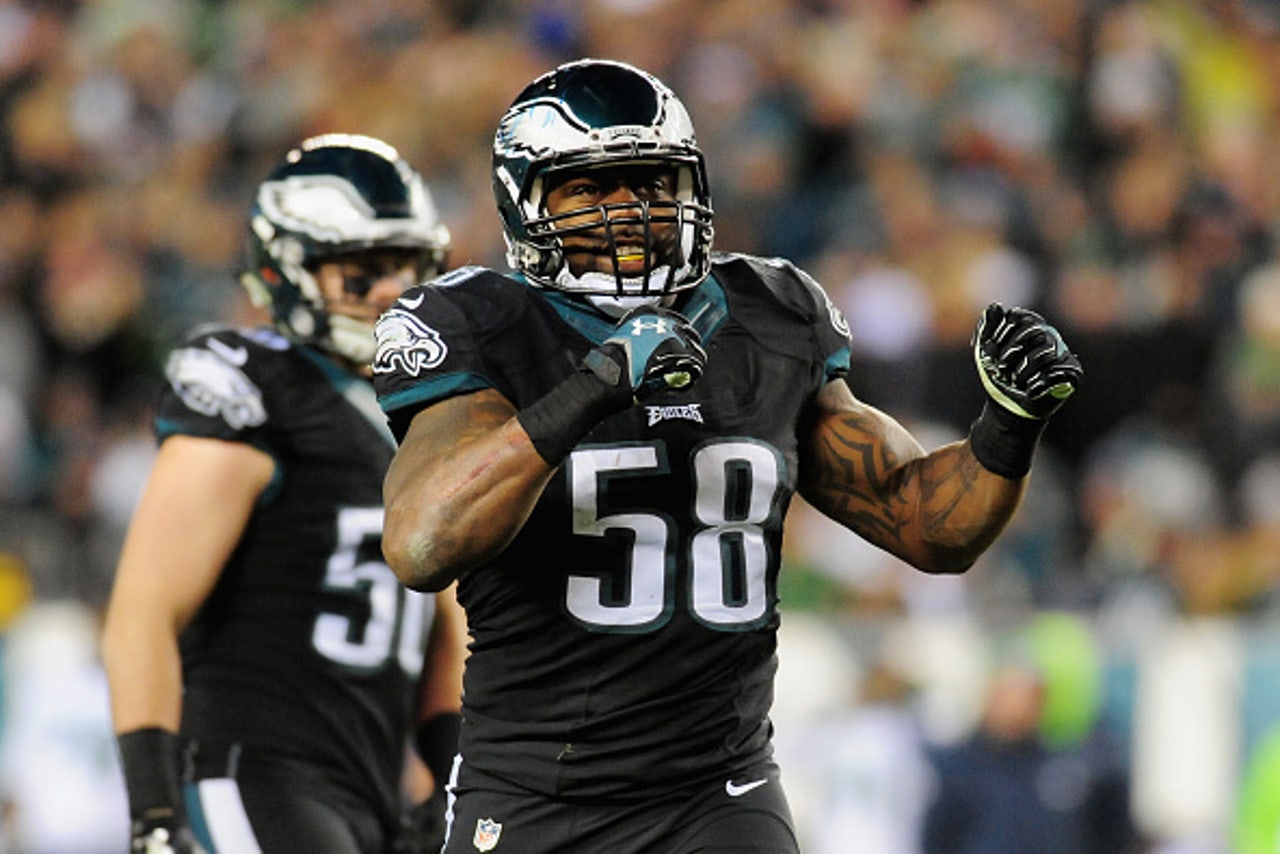 By Nik Cline
The Indianapolis Colts turned heads this offseason when they brought in veterans like Andre Johnson, Frank Gore, Kendall Langford, Trent Cole, and Todd Herremans.
Why would a team that is so young and with a quarterback like Andrew Luck bring in players that are on the wrong side of their career?
Simple. The window on winning a Super Bowl is always slim. Even when you are blessed enough with a player like Luck.
And for one new veteran, he feels his presence in Indianapolis has rejuvenated him.
I'm here to do what they tell me to do, I'm glad to be with a team that wants me here, wants my services, and they feel like I can be an impact to this team. That's a great feeling to have, coming to the Colts. We have a lot of talent and a lot of great players here. Just makes you excited for the upcoming season."
That quote came from Trent Cole as he spoke about being one of the newest members of the Colts.
Cole is coming off a season in which he tallied just 6.5 sacks. That makes three straight seasons for him that he has failed to reach double figures. And that will not be expected of Cole as he will be teamed with Erik Walden, Jonathan Newsome, Bjoern Werner, and 2013 sack champion Robert Mathis.
All of this has given Cole new life. He expects to be a voice on the defensive side of the ball and contribute as much as he can.
"I've always told [reporters], the footage doesn't lie, and you need to go back and look at the footage, and it'll tell you if [think] I'm going downhill, I feel rejuvenated. Getting in the flow with the team and coming out this minicamp, it's been great."
That is good news for Colts fans, who expect to have a team that can get to the quarterback early once this high powered offense starts putting up points.
More from cover32:
---
---