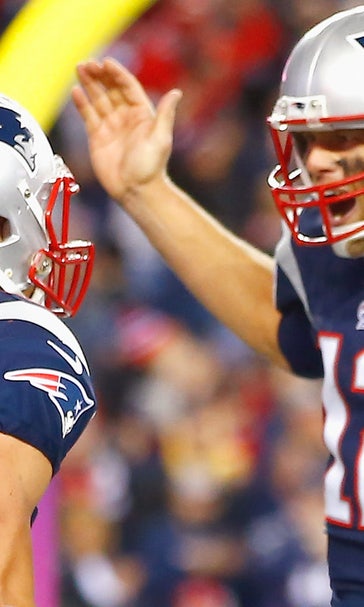 Tom Brady wishes Gronk happy birthday with funny Photoshop pic
May 14, 2016

Happy birthday, Gronk!
Rob Gronkowski turned 27 on Saturday, and Tom Brady took to Facebook to pass along best wishes to his favorite receiver.
"Extending your curfew to 11 tonight... Have fun!!!" Brady wote.
Gronk replied in the comments: "11:00am?"
New England Patriots fans who share Gronk's birthday celebrated with their "spirit animal" in spirit.
Gronk began the day with a birthday giveaway for his fans.
But really, most of us are just waiting to hear about what his Saturday night was like.
[fsgallery id="553" location="inline-full"]
---
---