Tom Brady offers his thoughts on Patriots skipping White House visit
February 16, 2017

Visiting the White House after winning a championship is a tradition that has been around for decades – be it at the college level or in the pros of any major sport. It's something most players look forward to doing, but after winning Super Bowl LI over the Falcons, a handful of Patriots are bowing out.

A total of six players – Dont'a Hightower, Martellus Bennett, Chris Long, Devin McCourty, Alan Branch and LeGarrette Blount – have all said they're not going to make the trip to Washington D.C. with the Patriots this offseason. They've cited different reasons for skipping it, ranging from wanting to see their families to not feeling welcome with President Donald Trump in office.

After Robert Kraft commented on the situation Monday, Tom Brady did the same. He joined Mike Florio on PFT Live to share his thoughts on their decisions.

"Everybody has their own choice," Brady said. "There's certain years, like a couple years ago, I wanted to go, and then didn't get the opportunity based on the scheduling. We didn't get told until 10 days before we were going and at that point I had something that I had been planning for months."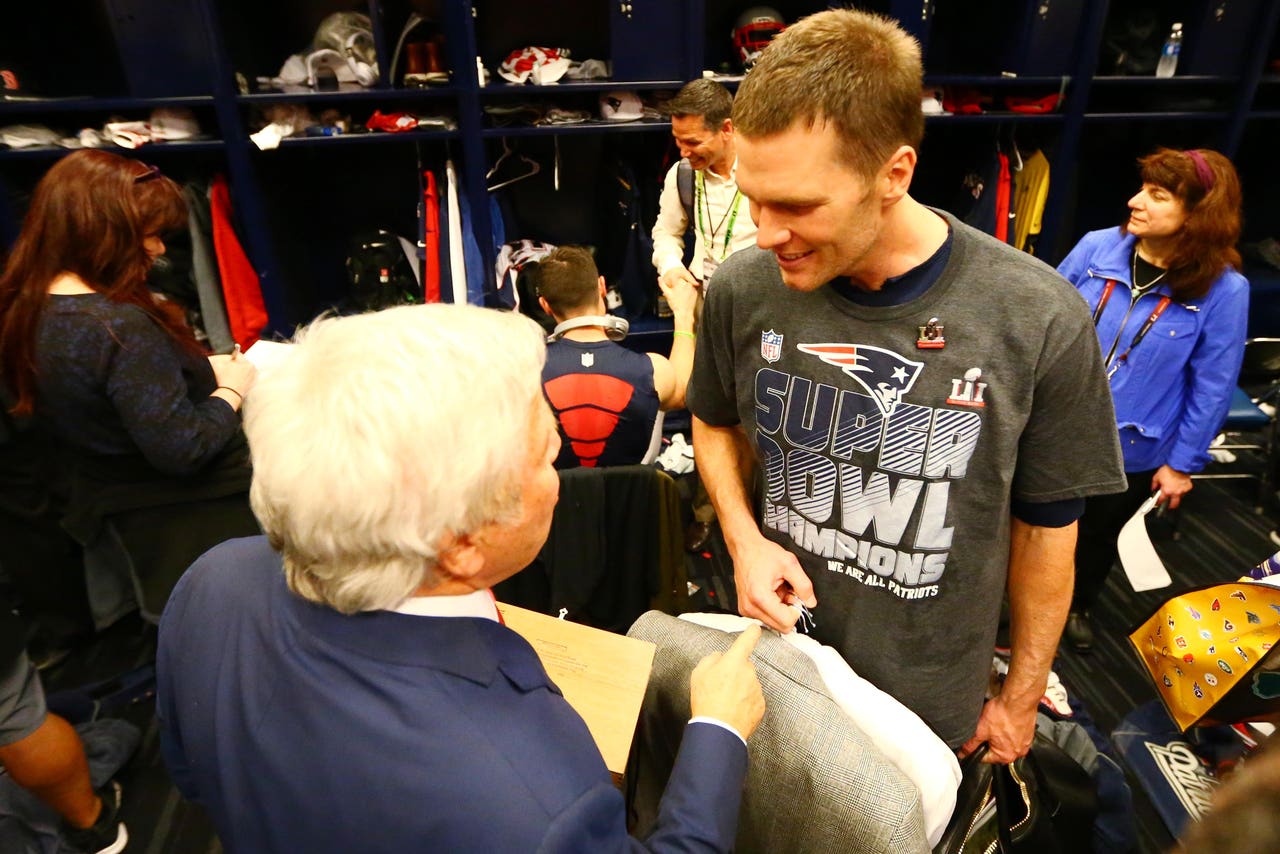 Brady didn't attend two years ago after the Patriots won Super Bowl XLIX against the Seahawks, saying he had a prior commitment. It's not unusual for players to skip the White House visit as many have. Brock Osweiler did last year, and even big-name stars have done the same, from Michael Jordan to Albert Pujols.

While Brady didn't make the trip two years ago, he did visit Bill Clinton's White House during his days at Michigan when they won the National Championship in 1997, saying it was a "great experience."

Even though some players have cited political reasons as to why they're not joining the team, Brady said it was never about that for him.

"Putting politics aside it never really was a political thing – at least it never was for me," he added. "It was just always something that was a privilege to be able to do because it really meant you won a championship and you got to experience something cool with your team and your teammates."
"Everyone has their own choice," Brady said. "It's an offseason and these days are valuable for everybody. You only get so much time with your family and friends. If people don't wanna go, they don't wanna go, and that's their choice."
---
---