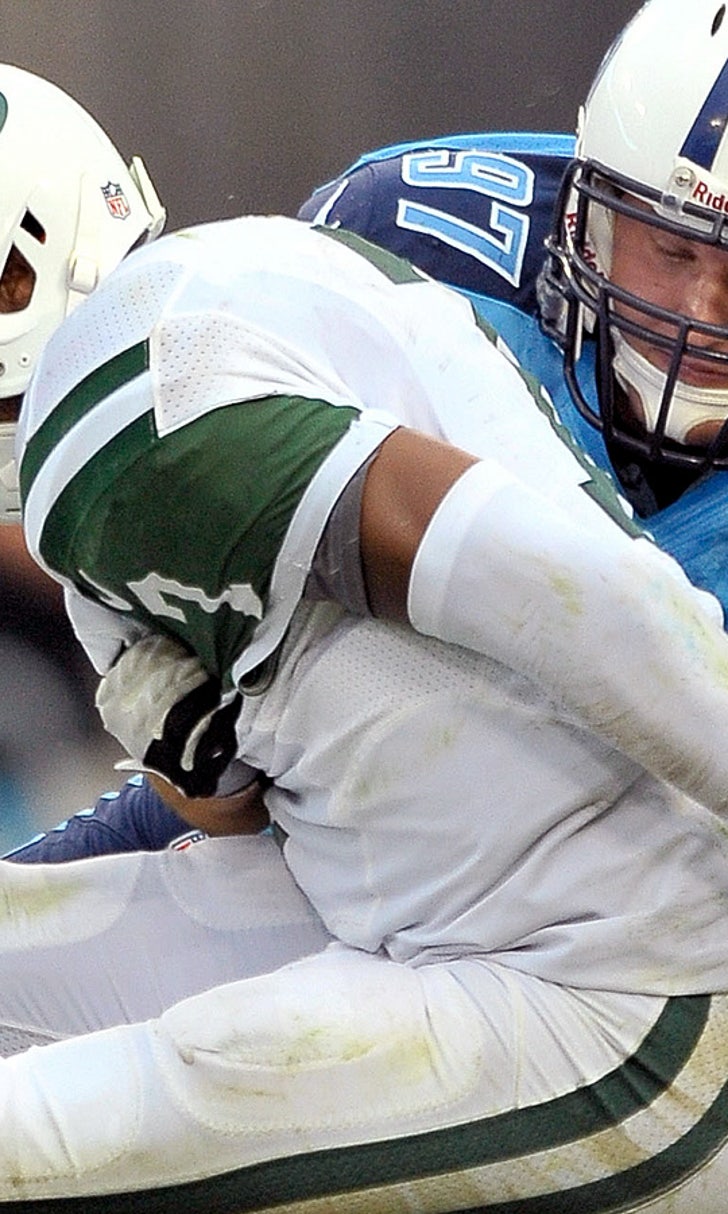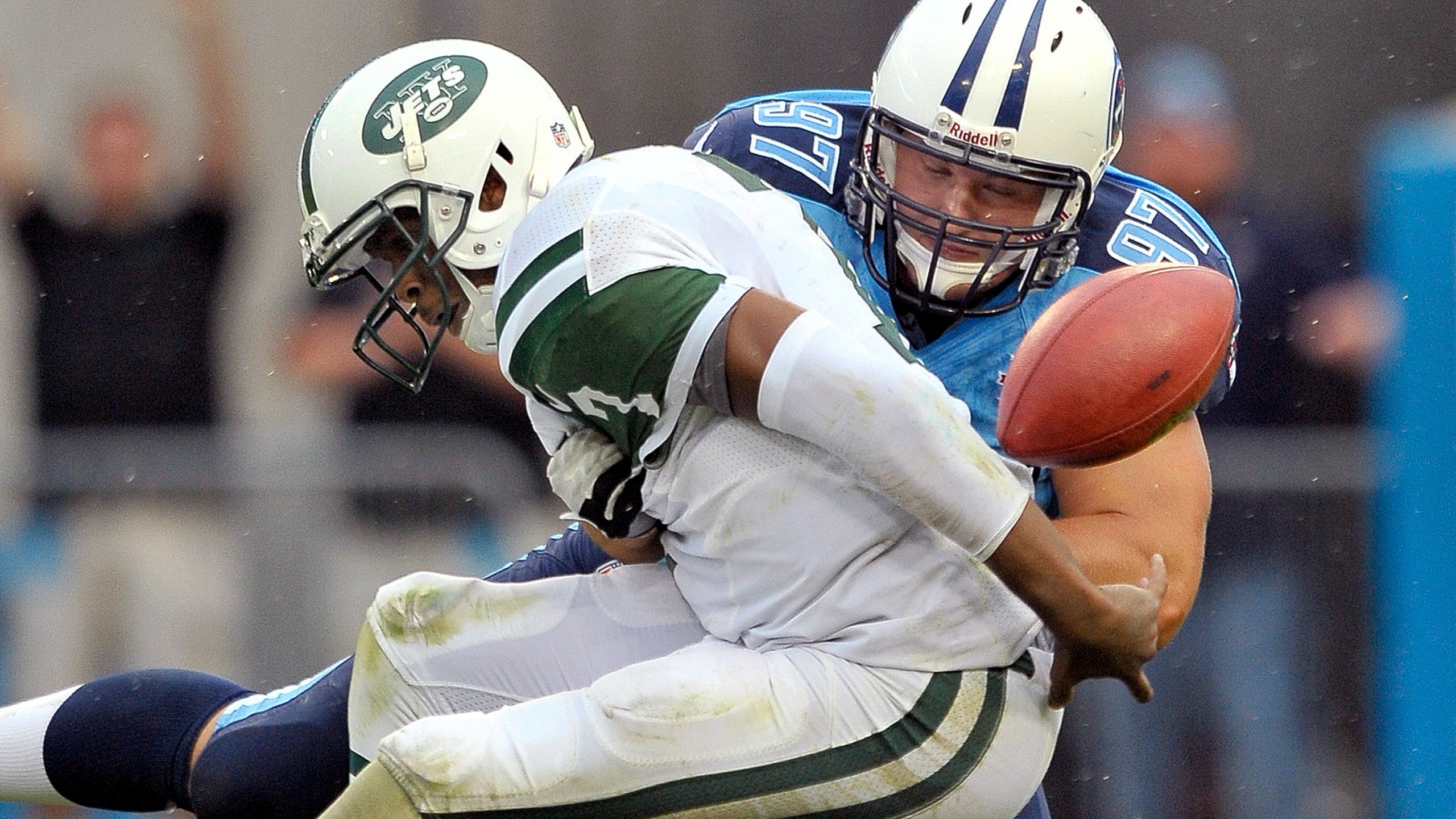 Titans score a touchdown on Geno Smith's embarrassing buttfumble
BY foxsports • September 29, 2013
The New York Jets likely thought their buttfumbling days were behind them for good once Geno Smith took over for Mark Sanchez as the team's starting quarterback. But on Sunday in Nashville, Smith put his own version of the buttfumble on display.
In the above GIF you can see Smith attempt to go behind-the-back with Tennessee Titans defensive lineman Karl Krug bearing down. But instead of finding his left hand with the ball, Smith found his butt, causing the ball to come loose.
Krug would then recover the fumble in the end zone for a touchdown to give Tennessee a 31-6 lead.
Smith's buttfumble, of course, was not a carbon copy of Sanchez's. Sanchez's fumble was knocked loose by Brandon Moore's posterior, while Geno did his all on his own. And Sanchez's was more unlucky than stupid, which can't be said for Smith's.
But in both cases, the buttfumbled ball resulted in a touchdown for the other team, and — like the butts doing the fumbling — the Jets still stink, regardless of the quarterback.
Now let's relive Sanchez's buttfumble, for old time's sake:
---
---