National Football League
National Football League
Texans, Chargers search for consistency
Updated
Mar. 4, 2020 12:34 p.m. ET

HOUSTON -- What the Houston Texans have dealt with since Monday night has been a lingering feeling throughout this disappointing season for the San Diego Chargers.
On the cusp of a surprising victory over the AFC West-leading Oakland Raiders, the Texans (6-4) coughed up a seven-point lead with a fourth-quarter collapse and fell 27-20 in Mexico City. Instead of establishing a two-game lead over the Indianapolis Colts in the AFC South with a head-to-head victory in hand, the Texans dropped to 4-3 in the AFC and set the stage for a dogfight for the division title down the stretch.
"It's a must that we focus strictly on San Diego," Texans head coach Bill O'Brien said. "If you start looking ahead to whatever is the next game or the game after that, you know, they're all important. When you only have, whatever it is, six games, five games left, every single one is important.
"The division obviously is very, very important, but AFC games are important. Any game is important. I think these guys came into the building today with great focus, energy and they're very focused on the Chargers."
Defensively, the Texans remain an upper echelon team, ranking 12th in scoring defense and fifth in total defense. But the manner in which they surrendered the lead to Oakland continued a recent trend that warrants attention and a reversal.
After matching a Texans field goal with a 75-yard touchdown pass from Derek Carr to Jamize Olawale, the Raiders covered 85 yards in five plays in posting the winning score, a Carr to Amari Cooper 35-yard pass. That touchdown followed a fourth-down stand by the Raiders' defense. When the Texans failed to match, it marked their fourth consecutive game without a touchdown in the fourth quarter.
Since their spirited fourth-quarter rally to beat the Colts on Oct. 16, the Texans have been outscored 41-9 in the fourth quarter of their last four games. Given the ongoing struggles of the offense, it's unjust to saddle the Texans' defense with the blame for their late-game struggles, but what is true is that Houston has wavered when those tense moments arrive and a tenuous lead is on the line.
"We got beat. That's all I can say," Texans defensive coordinator Romeo Crennel said. "You saw the game. They made plays. We didn't make the plays, so we lost the game. The only thing that we can do now is we cannot cry over spilled milk. What we have to do is we have to move forward and try to play a better game versus the Chargers."
The Chargers (4-6) have managed the frustration of having a losing record despite a positive point differential. All six of their losses have come by one score, with a spate of injuries and their own issues protecting leads undermining success.
Three games behind the Broncos and Chiefs in the AFC West, the Chargers aren't in a position to dwell too long on what ails Houston. Injuries have undercut the Texans, too, but they've held the line defensively in spite of the losses.
"I think that's what the good coaches do in this business," Chargers coach Mike McCoy said of Houston surviving the loss of All-Pro defensive end J.J. Watt. "You take advantage of your personnel. There's little adjustments you make from week to week. The foundation has been laid a long time ago in his system and then you go into the game planning process of doing certain things. You educate your players and players go out and play. It's not shocking at all the way they are playing without those players either."
That Houston has established quality depth in its secondary has helped offset the injuries up front. Watt is irreplaceable, but the Texans have rotated capable defensive backs liberally and to success, doing so with veteran cornerbacks Johnathan Joseph and Kareem Jackson serving as anchors in the secondary.
"Yeah, it's a good group," Chargers quarterback Philip Rivers said. "Obviously, those two corners are veteran corners that have been together for a long time now, and really just a solid secondary all the way around.
"There's a lot of guys in the game, a lot of DBs play, especially third-down situations, there's a lot of DBs on the field and they make it tough on you. There's not a lot of easy completions out there."
---
---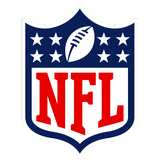 Get more from National Football League
Follow your favorites to get information about games, news and more
---