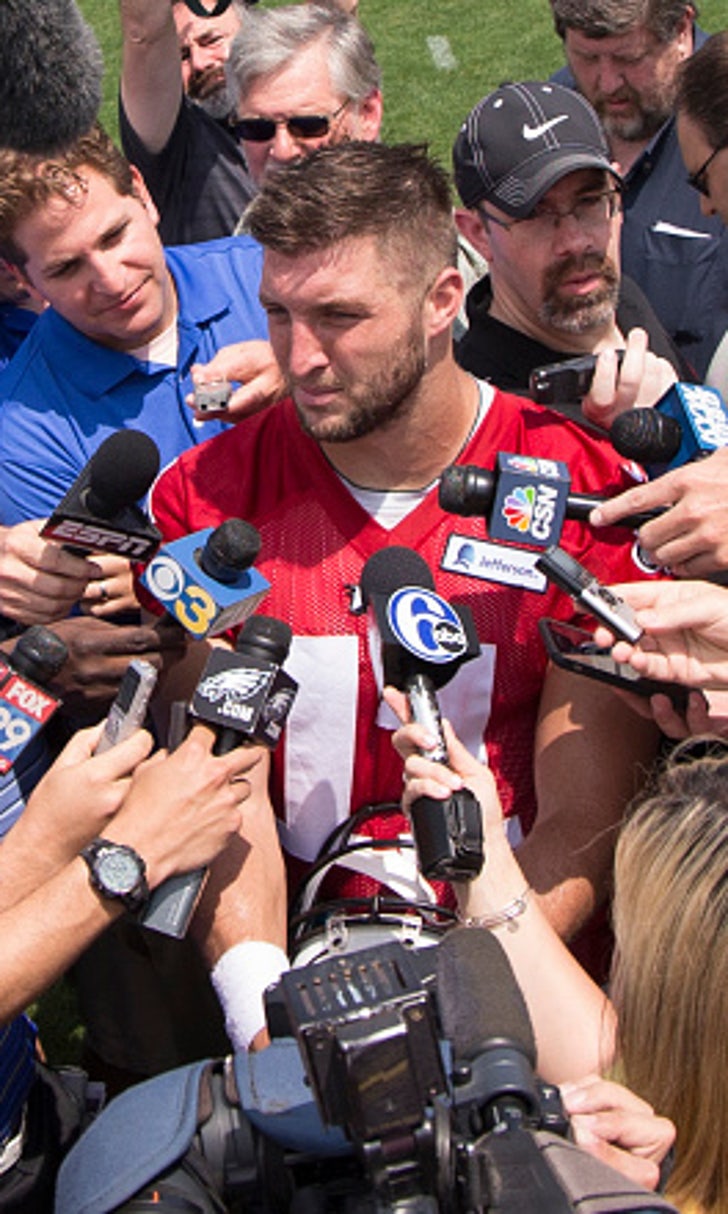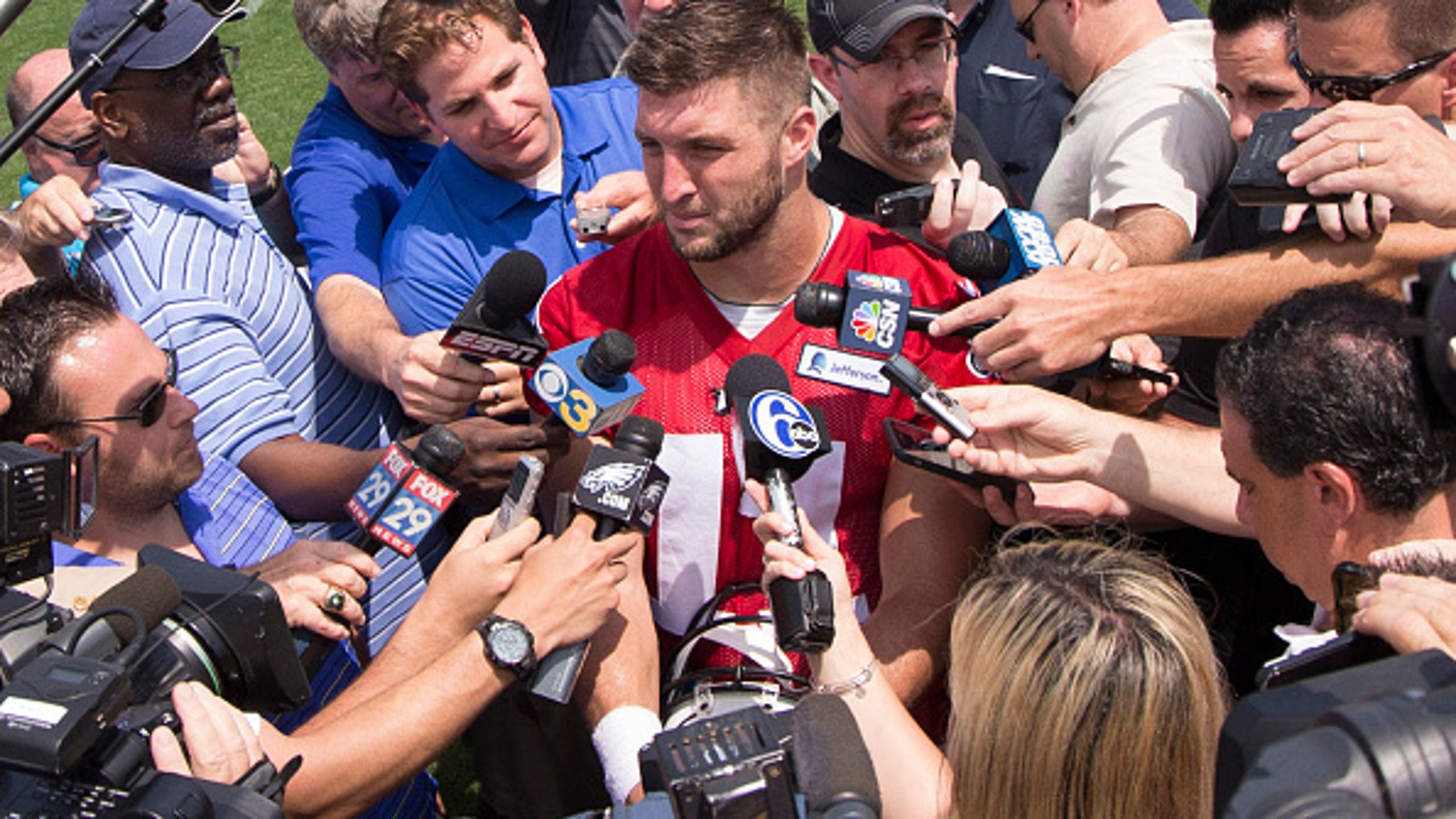 Tebow impressing Chip Kelly, makes case for roster spot
BY foxsports • June 18, 2015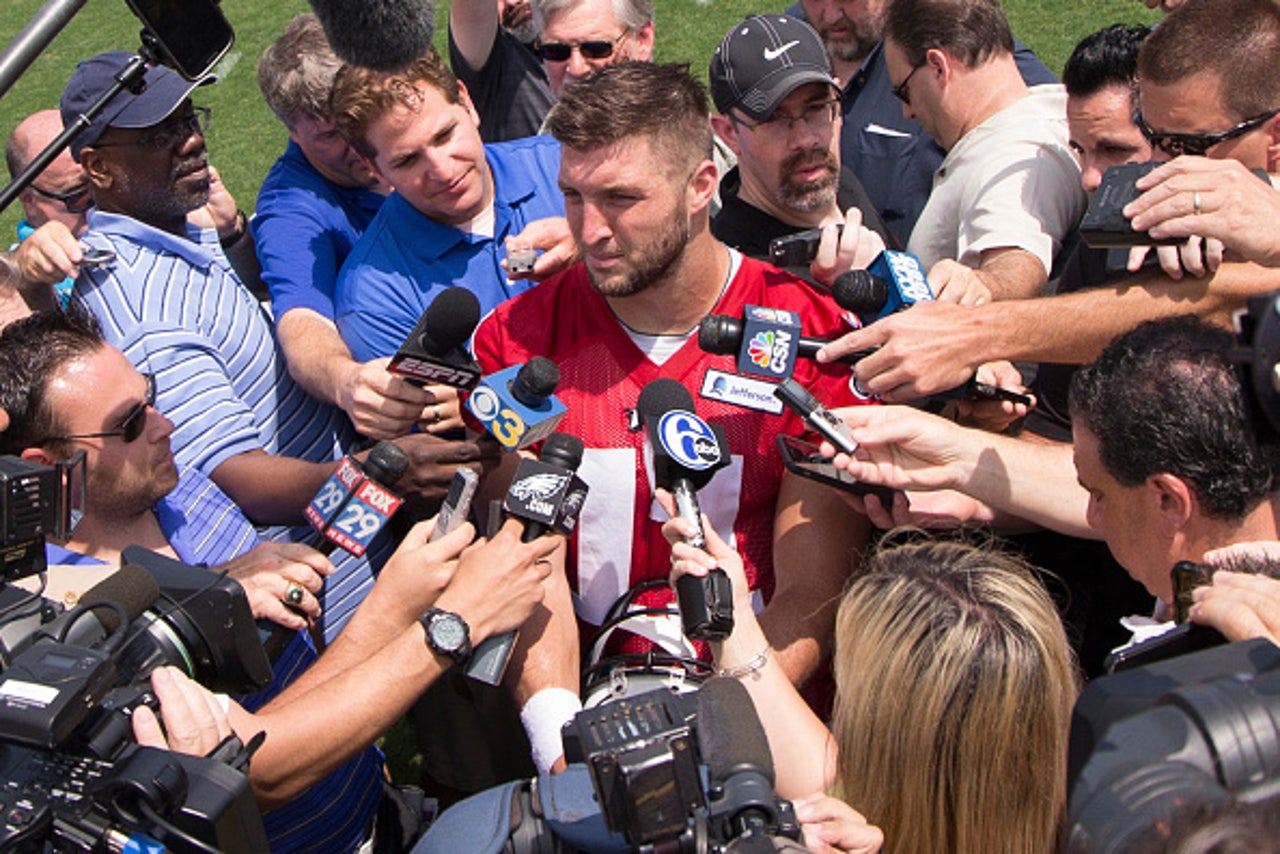 By Glenn McGraw
As to be expected when it comes to Tim Tebow, he's been on and off since arriving in Philadelphia. However, latest word out of Eagles minicamp on Wednesday is that Tebow is charging hard for that No. 3 spot on quarterback depth chart.
Head coach Chip Kelly is impressed with his progression so far.
"Tim has progressed," stated Kelly. "He's really progressed. It's tough on a first-year quarterback in this system. You saw a little bit of that last year with Mark (Sanchez). We throw our quarterbacks into the deep end. What we do here is different from anything (Tebow) has done in the past.

"But I've seen improvement from Tim from the day we got him in terms of his knowledge of what we're doing, getting used to the way we do things. Each week you've seen an incremental bump and then some with him. I'm excited to see where that takes him as we move forward. It will be a good competition when we get to camp."
According to NJ.com's Eliot Shorr-Parks, Tebow proved his value while vying for a roster spot on Wednesday. Below is his latest take on the quarterback.
Tebow made a case to make the roster on Wednesday, even if he did have a few throws he would like to have back. In what is becoming a daily occurrence, Tebow sent one pass right into the ground as he tried to hit a receiver in the flat. What followed, however, is why it is hard to see Tebow being released. Tebow runs the ball plenty during 11-on-11 drills, and he said on Tuesday that is because the coaches are calling those plays. That seems to indicate the team is intrigued by what he can bring to the team with his mobility, should he at some point be forced into the game. Mobility is one thing Tebow can bring that the other quarterbacks can't, even if he does have a poor pass every now and then.
It's Tebow's ability to give Kelly an added dimension in the red zone that makes his case so strong for a roster spot. Last year Philly struggled when near the goal line, but by inserting Tebow, the Eagles gain an advantage on the defense. Not only can he pound the rock, but his throwing ability is good enough that the opposition has to respect it.
Why sign a No. 3 quarterback that's going to ride the pine when you can have one who contributes? Each roster spot is valuable, and Kelly clearly wants to maximize them.
More from Gamedayr:
---
---