National Football League
National Football League
Teams will look for instant impact in draft
Published
Mar. 18, 2011 1:00 a.m. ET

If the lockout/litigation scenario continues until the NFL draft, there should be one benefit for coaches and teams. Instead of filling major needs in free agency, where the premier veteran candidates usually are overpaid, teams will use the draft to shore up their most vulnerable positions and then turn to free agency, whenever that starts, to complete their roster.
"I always thought our system was backwards in that regard," an AFC head coach told me. "Most head coaches prefer to build their teams through the draft with young players. But I know that several times we busted our salary cap by competing for free agents, driving their prices up. I can't tell you how many times that free-agent player didn't produce like my personnel people kept telling me he would. I know we all have made some bad investments."
This could be extremely bad news for the estimated 500 free agents currently out of work. Not only could the teams' free-spending ways ebb a little, but some free agents could lose leverage in the market place if teams do indeed fill specific needs in the draft. For example, teams might hesitate to spend big money on Baltimore's Jared Gaither or Dallas' Doug Free and opt to draft Nate Solder, Colorado's athletic left tackle who looks like an immediate starter.
There's a risk involved taking an unknown over a proven commodity, but that's the nature of making personnel decisions.
Some say the draft is an inexact science, but we all know the many months of diligence made by general managers and scouts before the selection process. If teams can be accused of anything in regards to the draft, it is overanalyzing it, like placing a higher importance on a Combine measurable than on a player's production on the football field.
The other bad news for unemployed veterans is that when teams do make a commitment, say like drafting several rookies as pass rushers, we know the coaching staff will be determined for the most part to make sure those young players succeed. Every fan knows that their teams tend to fall in love with their draft picks until they fail to perform when it counts in the regular season.
The absence of free agency is just one reason why teams will be focusing more on players who should provide immediate impact to their roster in next month's draft. Honestly, some teams would love to see a 12-round draft like the old days because of their inability to sign street free-agents this year due to the lockout.
Most successful teams have been building their rosters via the draft for years. The world champion Green Bay Packers are the best example. GM Ted Thompson believes in youth while never being fond of free agency, except in special cases like Charles Woodson. Thompson made a commitment on defense to Clay Matthews and B.J. Raji, and in 2009 both young players produced at a high level during their Super Bowl run. The Steelers have a similar approach to building a championship roster.
"This is a copy-cat league and more teams should copy that approach," said Mark Dominik, Tampa Bay's successful young general manager. "The draft is always going to be my focus."
There is no question that if the owners are serious about cutting expenses, then GMs will be more mindful about dropping $20 million guaranteed on a free agent. It's pretty obvious Bruce Allen is going to be more cautious with Daniel Snyder's money than Snyder was in the days of Vinny Cerrato. Granted, the star quarterbacks will still get their huge money and proven quarterbacks will still be in demand as backups and temporary starters until the young quarterback is ready, but I can see the teams pushing to keep the start of free agency until after the draft.
"The worst part about free agency was that there was no way to prevent the secret deals from happening," one GM told me. "The league really couldn't police it. Agents and teams always had specific contract deals in place for days prior to the start. In past years, all those big deals were made at the Combine in Indianapolis, and most teams knew where the big names were going. The word was always out who had dinner with whom in Indy."
The potential implementation of a rookie salary scale should help teams at the top. For example, general managers don't want their bio attached with a bust QB like JaMarcus Russell or Ryan Leaf. Without monster guarantees to the top picks, teams will have the chance to take more risks if they see fit. It will ease the pain on such a mistake if the price tag isn't so ridiculous.
But even with questionable quarterbacks like Auburn's Cam Newton and Arkansas' Ryan Mallet, teams will still place a higher value on those players because of their long-term potential over immediate rewards. Neither quarterback is considered a sure thing (for different reasons) to have the impact of last season's top offensive rookie, Sam Bradford of the St. Louis Rams.
But that doesn't mean Newton won't be selected high in the first round. His physical potential is off the charts, offsetting past character issues. Mallet might be falling out of the first round, but he could prove to be a financial bargain in the long run in the second round.
The good news about a reduced rookie wage scale is that teams will have the opportunity to lock up a potential star at a reasonable rate for a few seasons before rewarding him with a rich free-agent contract.
The bottom line is that teams have been looking to the draft for immediate starters for a long time. That trend will continue this year regardless of a lockout. But teams will focus more on the proven commodity in the first four rounds this year instead of taking a chance on a player with long-term potential unless their roster can risk it. And we all know teams make personnel blunders.
---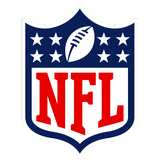 Get more from National Football League
Follow your favorites to get information about games, news and more
---