National Football League
National Football League
Sweezy going from Seattle project to contributor
Published
Aug. 29, 2012 9:21 a.m. ET

Throughout his college career at North Carolina State, J.R. Sweezy had coaches telling him he would make a great offensive lineman even though he started on the defensive side.
One workout with Seattle offensive line guru Tom Cable prior to the NFL draft in April was the first step in making the move from defense to offense more of a reality.
''I didn't have that many expectations. I didn't have anything,'' Sweezy said. ''I just said I'm going to go into it 100 miles per hour, do whatever they tell me to do and I guess they like it.''
Sweezy, who was a seventh-round pick in April's draft, was supposed to be a long-term project as he made the move from defensive tackle to offensive guard. The belief when he was selected on the final day of the draft was that Sweezy would be brought along slowly during offseason workouts as he learned the craft of the position.
Clearly, the Seahawks underestimated just how fast Sweezy could make the change.
He's already started a pair of preseason games - two weeks ago in Denver and last week at Kansas City. Sweezy could get a third start on Thursday night when the Seahawks close out the preseason hosting Oakland.
Sweezy has taken advantage of starting right guard John Moffitt missing time during training camp after requiring elbow surgery. Moffitt returned to practice this week and may play against the Raiders, but it's Sweezy who has continued to get work with the No. 1 offense.
Seattle (No. 22 in the APPro32) was so impressed with Sweezy's improvement the team felt comfortable releasing experienced veteran guard Deuce Lutui during the first round of cuts last weekend.
''We thought maybe he'll make the practice squad and develop later on in the season,'' Seattle coach Pete Carroll said. ''Well, that development came within the first four to five days of camp.''
Sweezy started 20 of 35 games he played at NC State with his entire focus on pressuring the quarterback and wrapping up ballcarriers. But the coaches for the Wolfpack also saw his 6-foot-5 frame and in the back of their minds thought Sweezy could be a pretty good offensive lineman.
Seattle general manager John Schneider caught wind of those thoughts coming from the NC State coaches and sent Cable to the Southeast to give Sweezy a comprehensive workout to see if he really could make the switch. While it took a while for Seattle to get around to drafting him, Sweezy obviously impressed Cable enough to make the selection.
Of course, with that selection came a brutal crash course through OTAs, minicamp and now training camp.
''Every OTA I was running around like a chicken with my head cut off. I was running downfield on passes. I just didn't understand it,'' Sweezy said. ''But now through the coaching and the guys I'm starting to understand it.''
One major benefit to Sweezy has been the chance to work with the Seahawks starters. By filling in at right guard, he's playing with veteran Breno Giacomini on one side at tackle and Max Unger at center. Between those two, they are essentially taking all the thinking out of the job for Sweezy and asking him to just use his physical abilities.
''When you get drafted you're supposed to know more than basic concepts for (offensive) line, but when you're asking a guy to learn all that stuff that you've accumulated the last five years in college and high school and just throw it into his brain, it's tough,'' Unger said. ''There isn't a whole lot you can tell him, you try not to yell at him too much, but he's having a (great) camp.''
---
Online: http://bigstory.ap.org/NFL-Pro32 and http://twitter.com/AP-NFL
---
---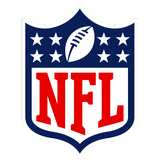 Get more from National Football League
Follow your favorites to get information about games, news and more
---